Meye Mind 'Bitch' (Spoek Mathambo x Blak Belt Jones Remix)
Spoek Mathambo and Blak Belt Jones grace Meye Mind's single 'Bitch' with their remixing touch.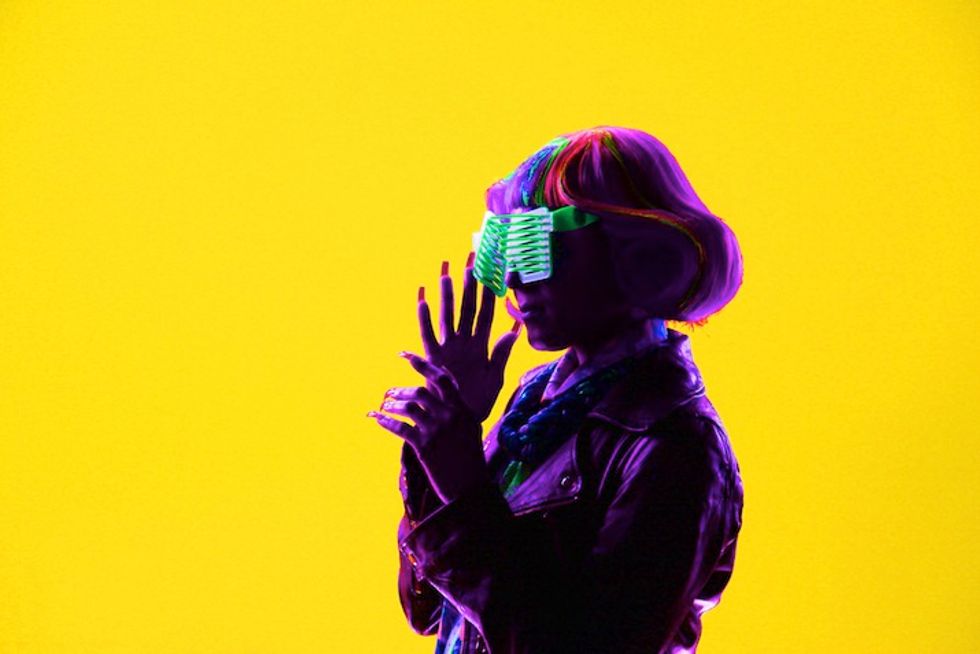 ---
Our homie Spoek Mathambo has officially remixed London/Berlin-based electronic punk crew Meye Mind for their single "Bitch" — the result is a warm-weather bass banger. Though not a complete departure from the original, Spoek and Jones bring a percussive dance element that takes "Bitch" to new levels. The vocals of lead singer Louise Mills are chopped up and rearranged so at times they blend and become a part of the beat itself. "Bitch" is featured on Meye Mind's newest album, I Love Nerdy, out now in the US and Canada. Check out Spoek Mathambo and Blak Belt Jones' remix below.