Style Dimension is OkayAfrica's seven-part series highlighting emerging designers from Africa and its diaspora. Along with giving you a glimpse of each designer's stunning work, this series is an introduction into their creative realm. In the fourth edition of the series, meet Rwandan designer Matthew Rugamba.
Matthew Rugamba is the founder and creative director of House of Tayo—Rwandan-based fashion label that using uniform and classic silhouettes to reflect on the past as a way to shape the present.
Rugamba began to tune more into his identity as an African after leaving home and living between cities like London, Swaziland and Kenya. "It's not that I ever had any doubts regarding my heritage, but it was the first time I've had been consistently called upon to represent my home; to speak for not only my country but my continent on any related issue. As a result, my appreciation for my culture and history became something that I became particularly keen on sharing. One of the most powerful ways I thought I could do this was through clothing. I wanted to capture that African style and elegance that you could spot from a mile away and that's how I came up with my first pieces—the unisex snood and bowtie combo." It was through that he realized design could be a tool for telling stories about his home.
Beyond fashion, Rugamba is using his efforts to empower the locals in his community. As one of five founding members, Mathew is apart of Collective RW—a local Rwandan fashion collective aiming to use their experiences and brands as a way to collaborate with industry experts to support and promote a dynamic creative sector in Rwanda. In turn Collective RW works to generate new jobs and empower opportunity-driven youth and underserved communities. By growing his brand, he intends to create spaces for others. Since the launch of his label in 2011, he's been featured in a number of major publications from Forbes to Huffington Post; and has participated in African Fashion Week in London as well as organized his own fashion week presentation in Rwanda.
I spoke with Matthew Rugamba about the importance of nurturing African talent and the responsibility designers have to shape a better industry for the future of African fashion.
---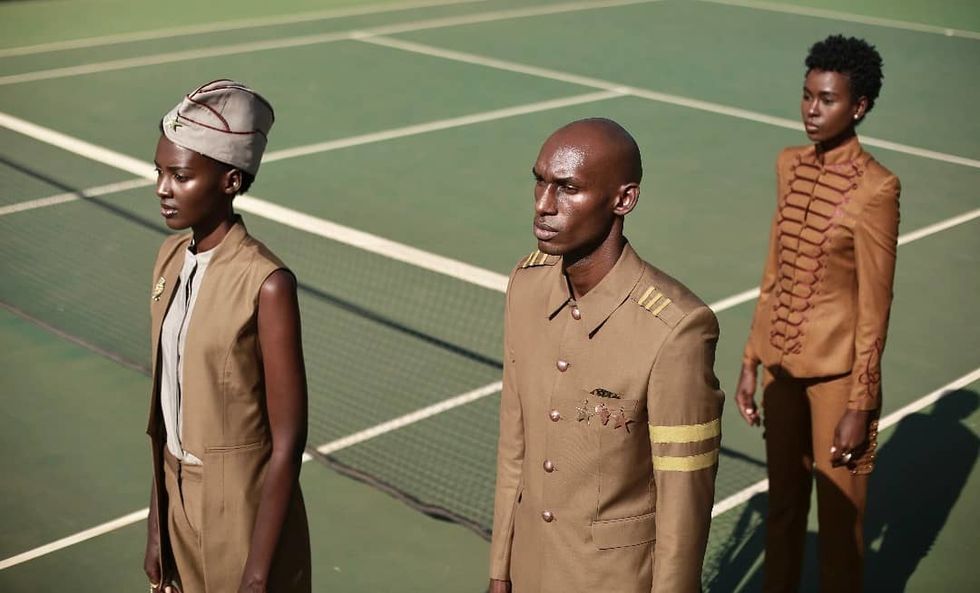 Photo by Sunny Dolat via House of Tayo's Instagram page.
Photo by Sunny Dolat via House of Tayo's Instagram page.
Amarachi Nwosu for OkayAfrica: How does your African heritage shape your approach to design?
Matthew Rugamba: My African heritage plays a significant role in my approach to design. I use every collection to tell stories about my experience as an African. My 2017 collection, Kinyoozi, was a celebration of the rich, vibrant, uninhibited African Barbershop culture.
My most recent collection, Sankara—The Upright Man, was inspired by some of the thoughts and ideas of the revolutionary, Thomas Isidore Nöel Sankara. He often preached of a self-sufficient, dignified Africa that has realized her full potential. Through my collection, I explored themes of African dignity, change and women's empowerment.
What are your thoughts on the current landscape of the fashion industry in Africa? Do you think the industry is evolving quick enough to creatives who want to build globals brands?
I believe that we have incredibly creative and talented individuals on the continent, but we have not yet figured out the business aspect of the fashion industry. We need to be able to scale production, we need stronger retail across the continent and we need reliable logistics systems to be able to coordinate everything. We can only build global brands when we have sorted out the business aspect of this all so we can scale while our brands are high in demand.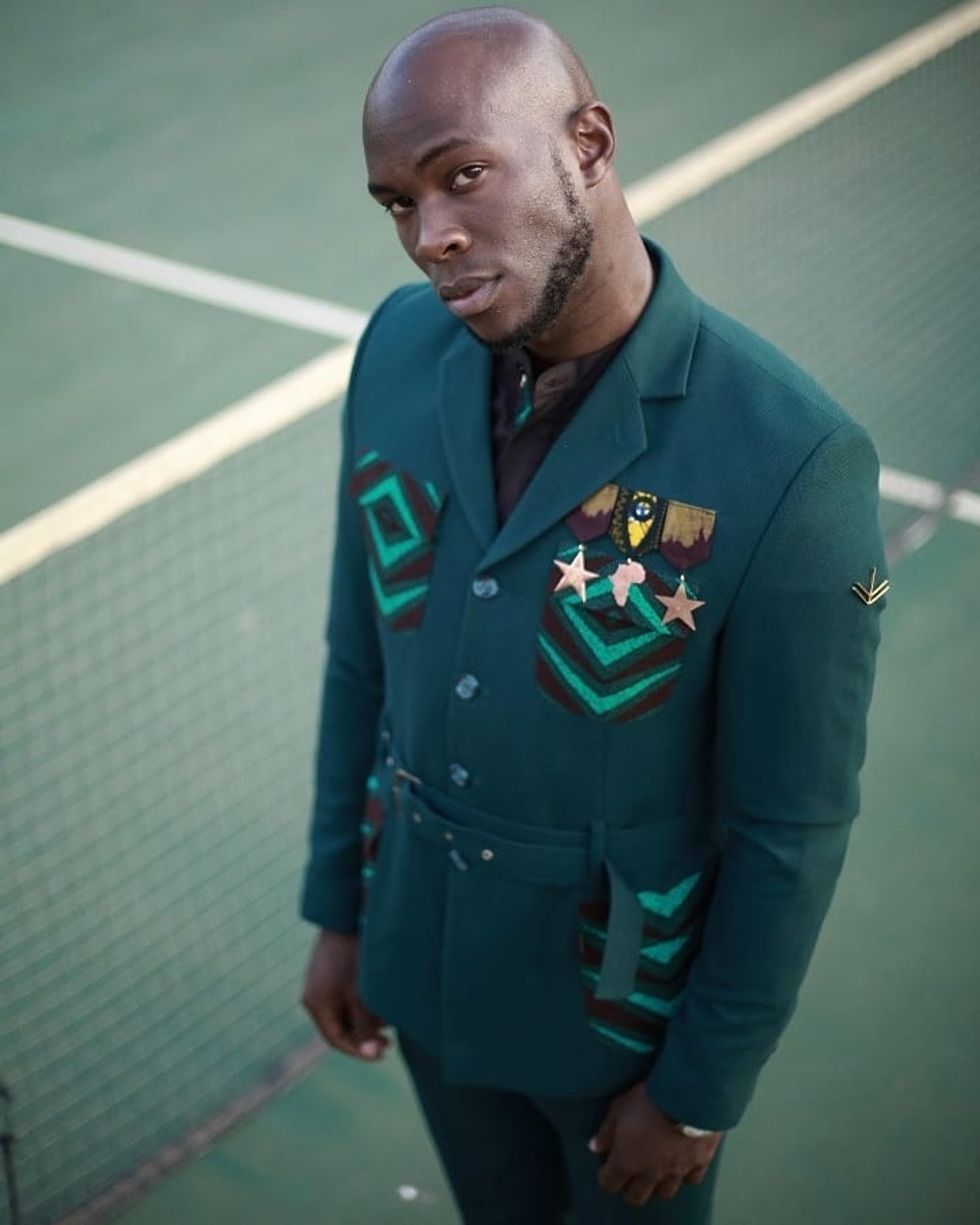 Photo by Sunny Dolat via House of Tayo's Instagram page.
How are you actively trying to change norms or evolve the industry and African narrative through your brand?
Personally, I use my collections to tell stories about the continent. I try to shed light on the rich stories, history and iconography we have on the continent.
On a more continental level, I am co-founder of a group of Rwandan designers called Collective RW. We put on an annual fashion week and we do traveling pop-ups. We use our platform to grow and develop fashion throughout the region.
What advice would you give to other young designers?
It is very important for every new designer to develop an identity. Your identity and character will guide your work. Aside from that I would encourage collaboration. We still have a long way to go to build our continental fashion industry so we will need to work together to make it happen.
Keep up with House of Tayo on Instagram.