Style Dimension is OkayAfrica's seven-part series highlighting emerging designers from Africa and its diaspora. Along with giving you a glimpse of each designer's stunning work, this series is an introduction into their creative realm. In the second edition of the series, meet South African designer Wanda Lephoto.
The ability to express ourselves through style and culture makes us unique as Africans. One artist who understands this notion is Wanda Lephoto, a South African menswear designer who aims to push boundaries through unique storytelling and carefully crafted designs. His self-titled label that launched in 2016 aims to find balance between traditional symbolism and modern subculture styles, like streetwear and workwear staples. Through fusing stories creating cultural hybrids, Lephoto wants to communicate under-explored contexts on African art and design by educating viewers through style.
Rather than approaching design from a singular lens, he uses his experiences and community as a canvas and selectively works with people who are challenging norms both in South Africa and around the world. Lephoto is one-quarter of Johannesburg-bred creative collective, The Sartists. Formed alongside his long time friends and collaborators, they have worked with major labels like adidas and introduced an energy to mainstream spaces that "challenge parochial ideas about blackness in modern society." He recognizes that as Africans we often have to "re-appropriate our own culture against the commercial viability the West has over us" and wants to "seldom look past aestheticism to unwrap the true nature of who we are."
I spoke with Wanda Lephoto about his South African heritage and where he sees the future of African fashion.
---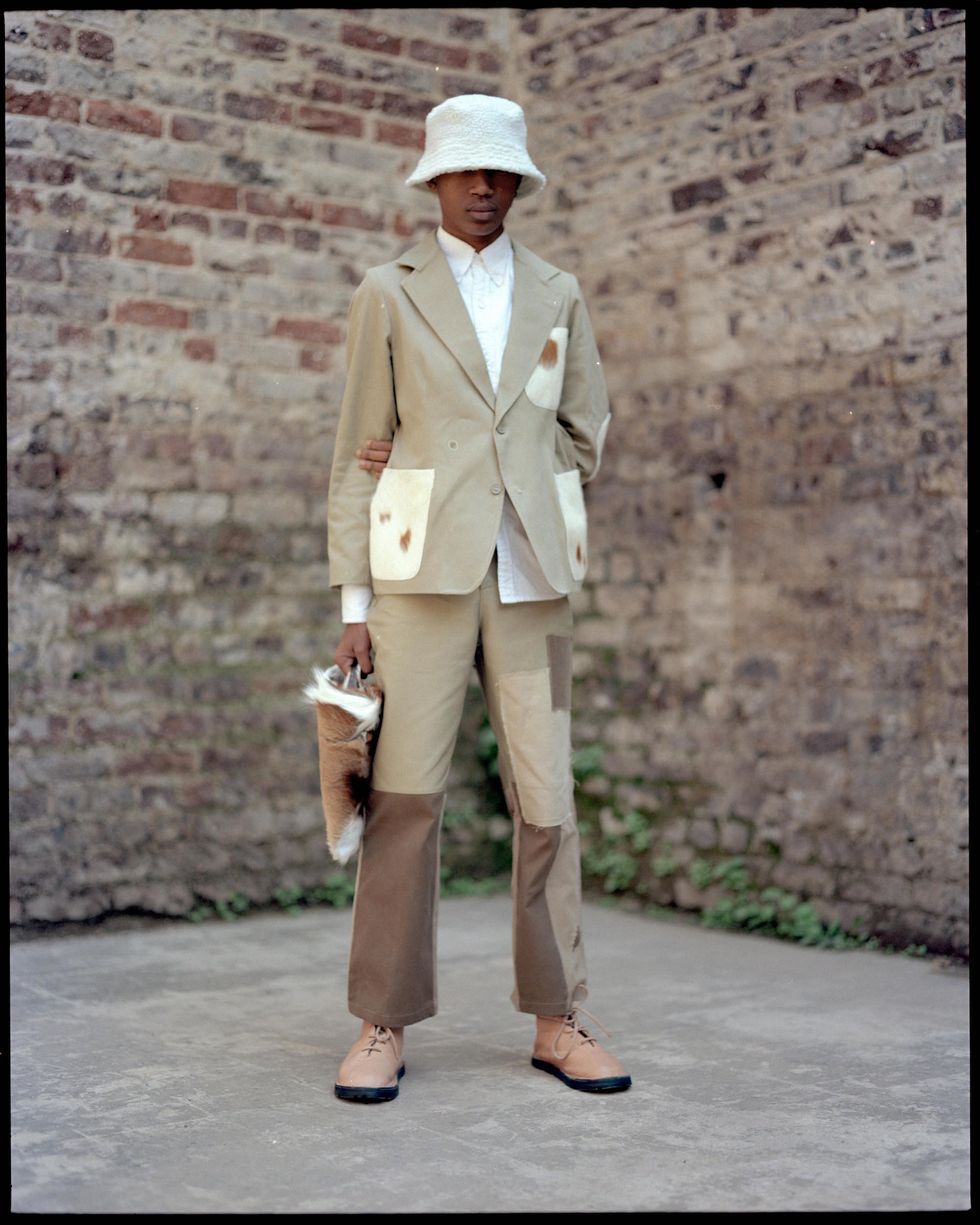 Photo courtesy of Wanda Lephoto.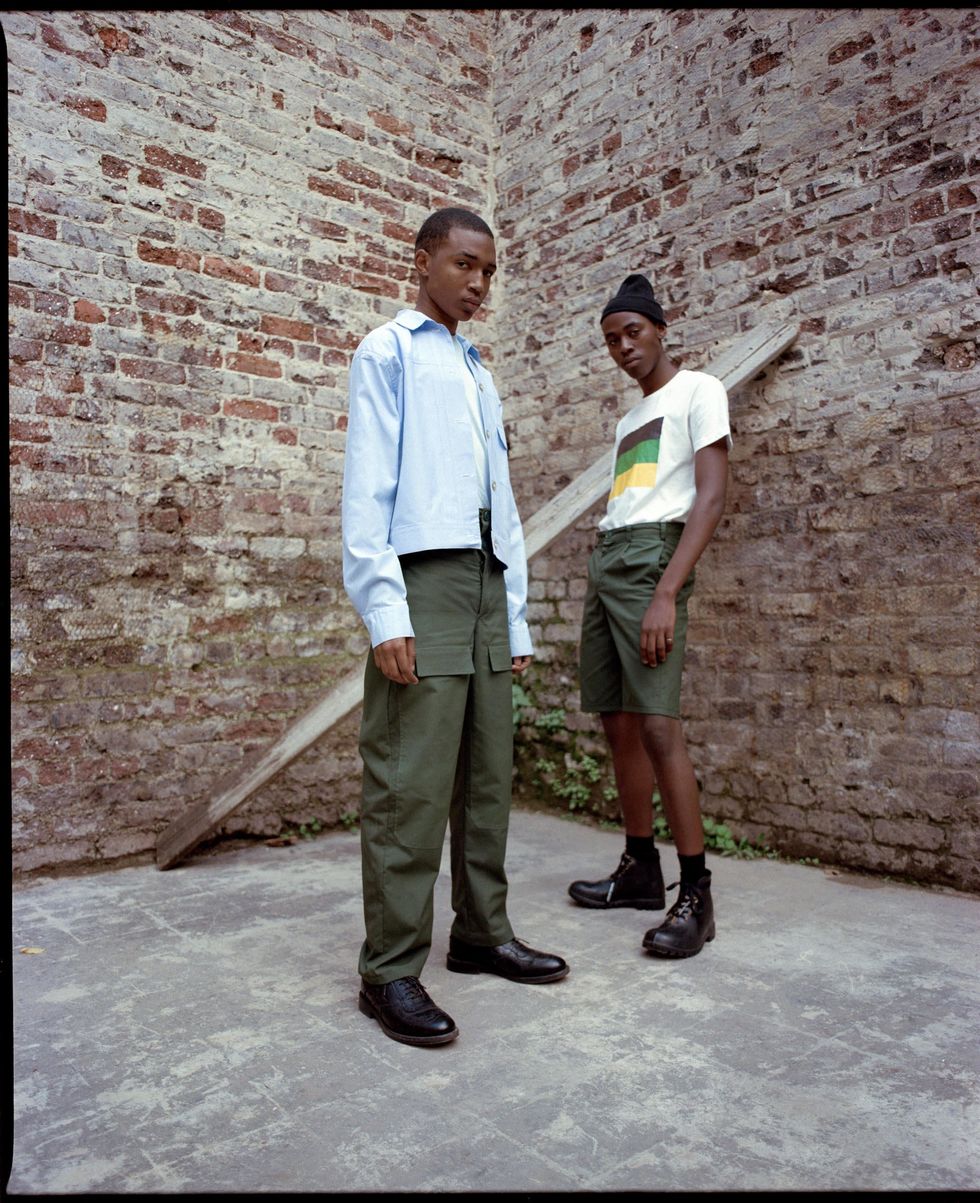 Photo courtesy of Wanda Lephoto.
Amarachi Nwosu for OkayAfrica: How does your African heritage shape your approach to design?
Wanda Lephoto: In South Africa some of us still battle with a lot of issues with identity because of colonialism. Some people reject the idea of ancestral praise or even traditional practices and customs and have adopted completely Western beliefs. I use the brand as a case study to study the relationship between the two. How colonialism has impacted our identity and how we navigate our spirituality through this.
What are your thoughts on the current landscape of the fashion industry in Africa? Do you think the industry is evolving quick enough to creatives who want to build global brands?
The current landscape of the fashion industry in Africa is growing, with new potentials emerging more often than we've had in our past. New designers are trying to create a sustainable fashion industry and economy that will hopefully grow further in the future years. Although it still feels like there is this huge exotic gaze and perpetuating of stereotypes and narratives, it is hard to say whether or not the "African trend" or focus is a fad or if its actually meaningful.
I think the industry is evolving but not quick enough for creatives, designers or artists that want to build global brands. There is still a skill shortage, lack of resources and inability to constantly support local brands as our economy is not too great at the moment. Most consumers compare local designer price-points to those of international designers and find it unfair or rather unreasonable that African designers would even think of pricing their clothes within the same price points as Western or Asian high fashion brands.
It perpetuates a kind of mentality that is stagnant and not progressive, a mentality that encourages the notion that African brands will never be of the same standard of quality in production or in ideation.
With this said, I do think it is still growing and evolving and eventually the industry will get there.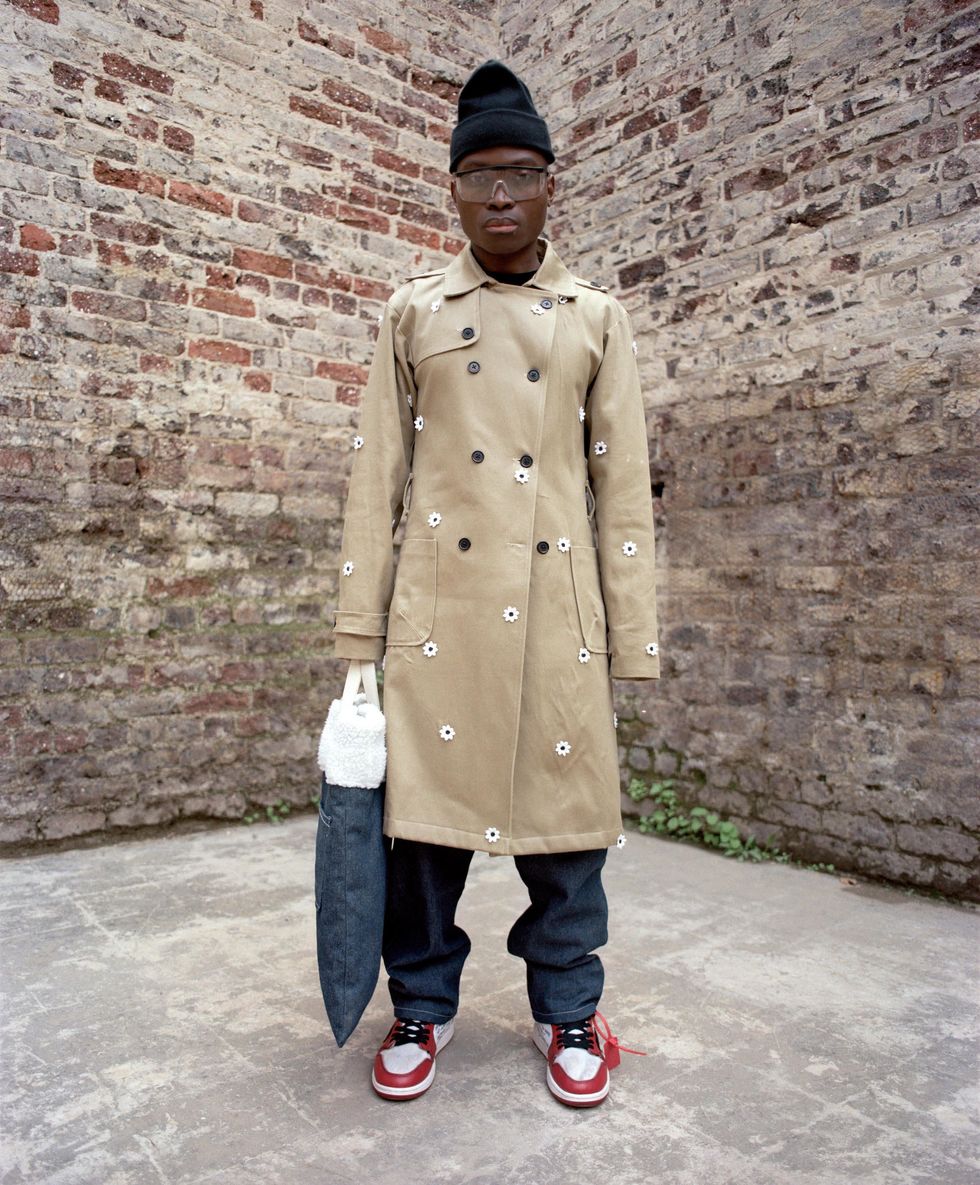 Photo courtesy of Wanda Lephoto.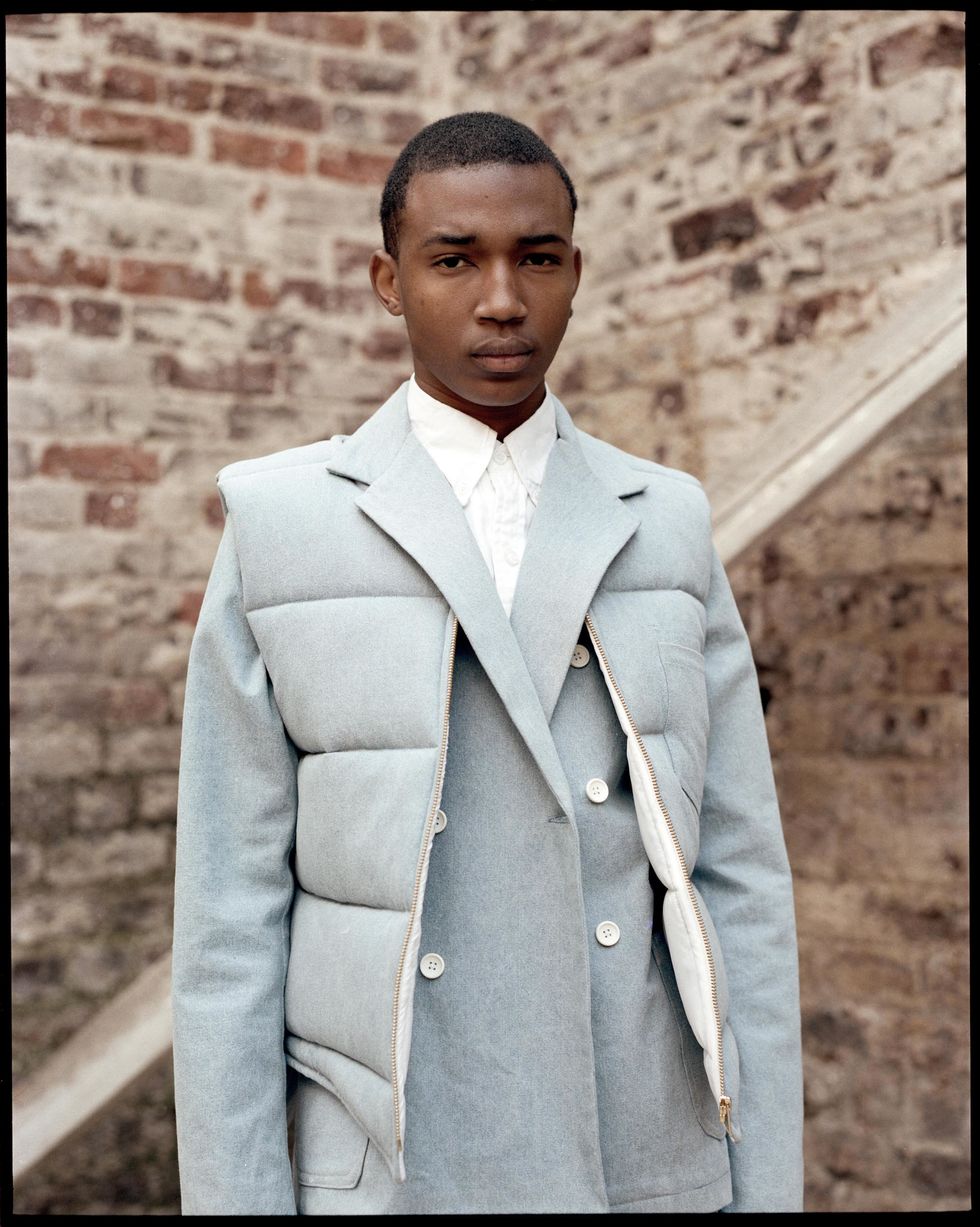 Photo courtesy of Wanda Lephoto.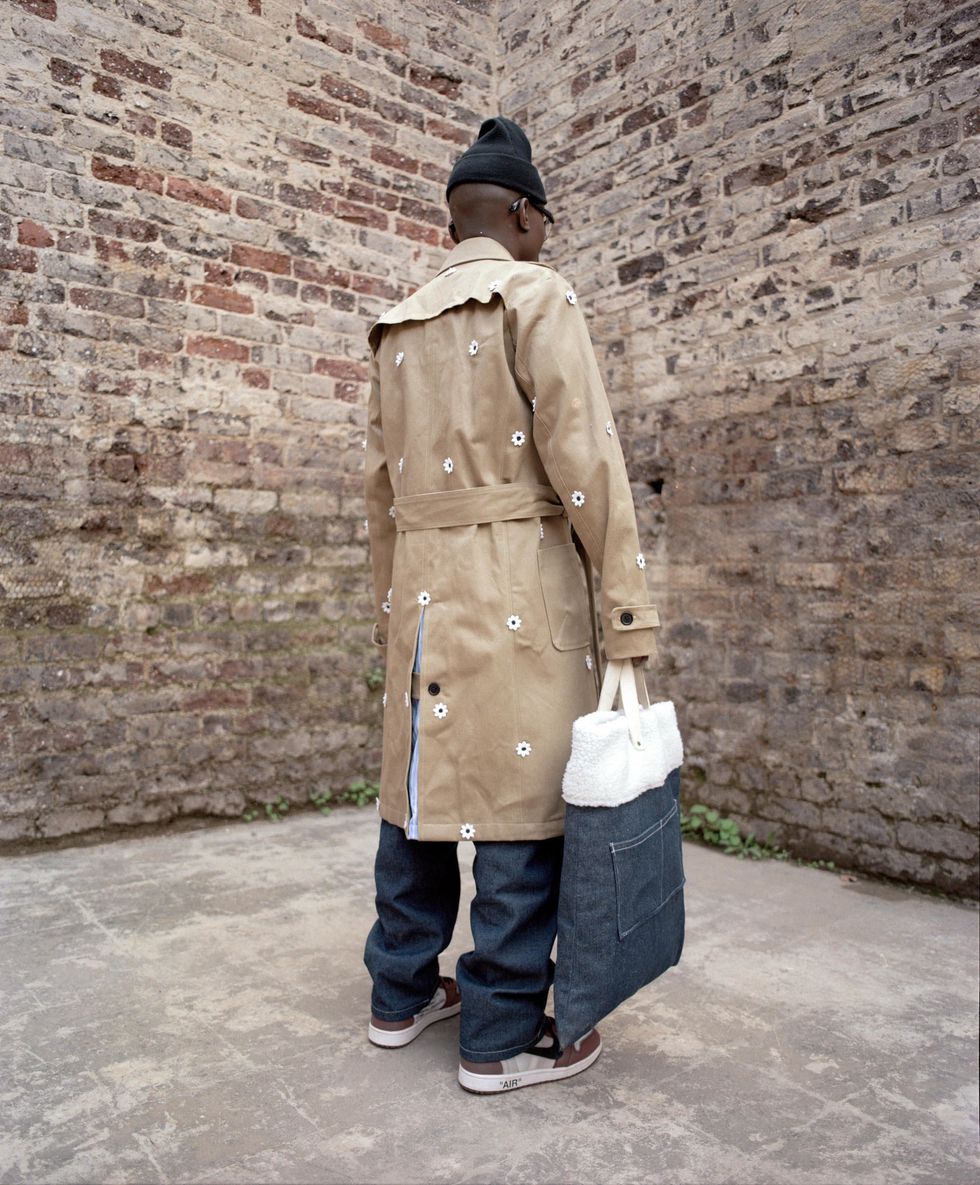 Photo courtesy of Wanda Lephoto.
How are you actively trying to change norms or evolve the industry and African narrative through your brand?
I do things by myself with the help of other fellow independent artists and creatives. We try to tell our own story through our own voice. I don't work with any big magazines for any for of PR or marketing as I believe most magazines don't really care for the designers and the designers' journeys respectively—they don't care to support the designers besides actually mostly slapping a Prada jacket over and African designer's dress. I also believe this is to continuously sell and promote this African exotic gaze and to continue to perpetuate that narrative without realizing that some African brands do not represent that school of thought.
I try to do my best, to represent and tell forgotten, neglected and unspoken of stories that inspire me. I'm trying to change the perception of our people and our history, trying to make people realize that our voices matter and our ideas matter, trying to make us realize that some or even most of the things we find embarrassing about our history and our respective journeys are actually the things we should celebrate and not only celebrate in closed doors but celebrate them openly because those are the things that have made our flowers bloom through the concrete.
What advice would you give to other young designers?
I don't know, I need advice myself (laughs).
I'd say start with what you have, where you are. Progress and not perfection.
Keep up with Wanda Lephoto and his self-titled label on Instagram.