By now, if you read our site and are a regular in Braamfontein, Joburg, you should be familiar with the Sunday Edition event series, which is in partnership with OkayAfrica. This month's iteration, which is the sixth, will take place this Sunday at Neighbourgoods Market in Braamfontein as usual.
---
On the day, you can catch one of the dopest line ups yet, with K$, a fan favourite from season 1 in Cape Town, taking the stage for the first time in Braamfontein.
Immerse yourself in Braam culture, with street food stalls, art, screen printers and zine makers, fashion photography and street fashion, with the likes of Dope Store, Hip Kicks, Tshepo, the jean maker and other innovators in the local scene in attendance.
This week's line-up and set times:
13:00 Fif_laaa
14:30 Dudu Dee
16:00 Jackie Queens
17:00 K$
18:30 ANG
*Event ends at 20:00
More details about the event on the poster below. Tickets will be sold at the door for R50.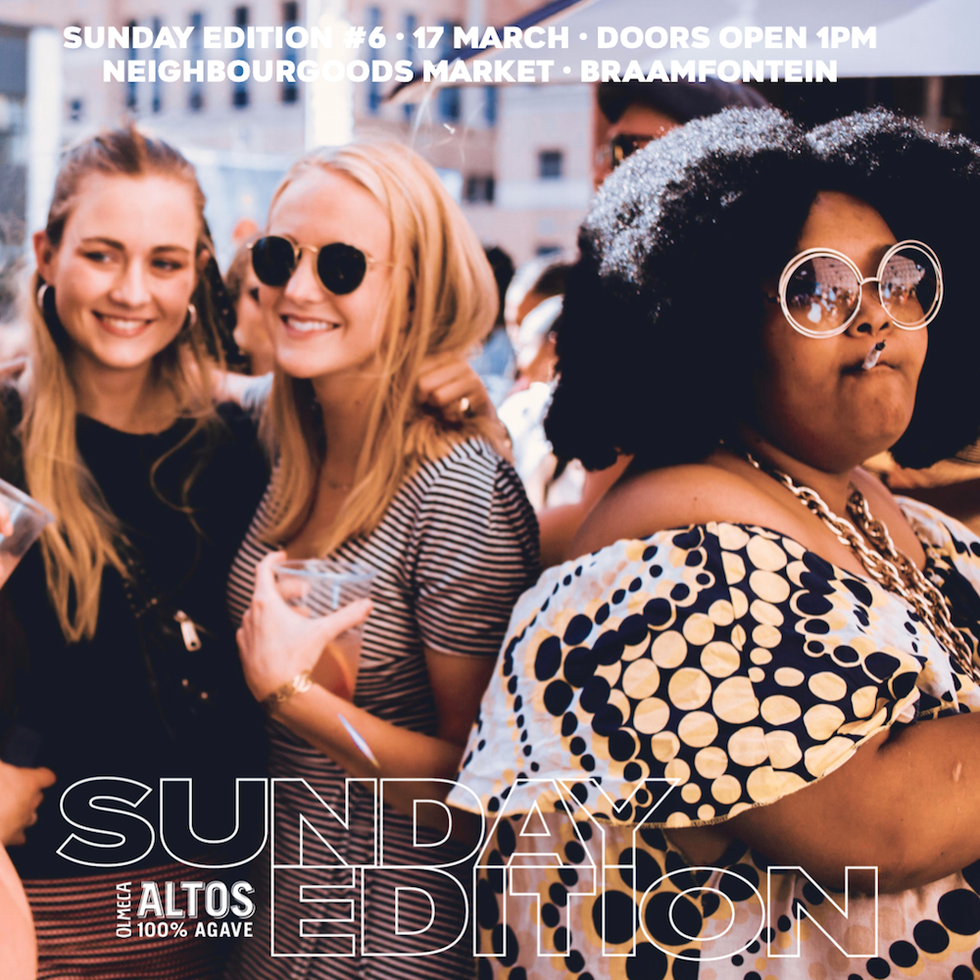 Keep up with Sunday Edition on Facebook.