You won't want to miss Okay Space's first show of the year.
Togolese musician Tabi Bonney and curator Erik Pettie present Le Bon Voyage—Brooklyn, a photo exhibition that celebrates Ethiopia's ethnic groups.
---
The project evolved from Bonney's 2018 travels to Ethiopia, where he initially was there to research farming practices in the country, as he has a coffee farm of his own in Togo. He was introduced to and inspired by the communities he came across and their beauty, traditional fashion and illuminating pride.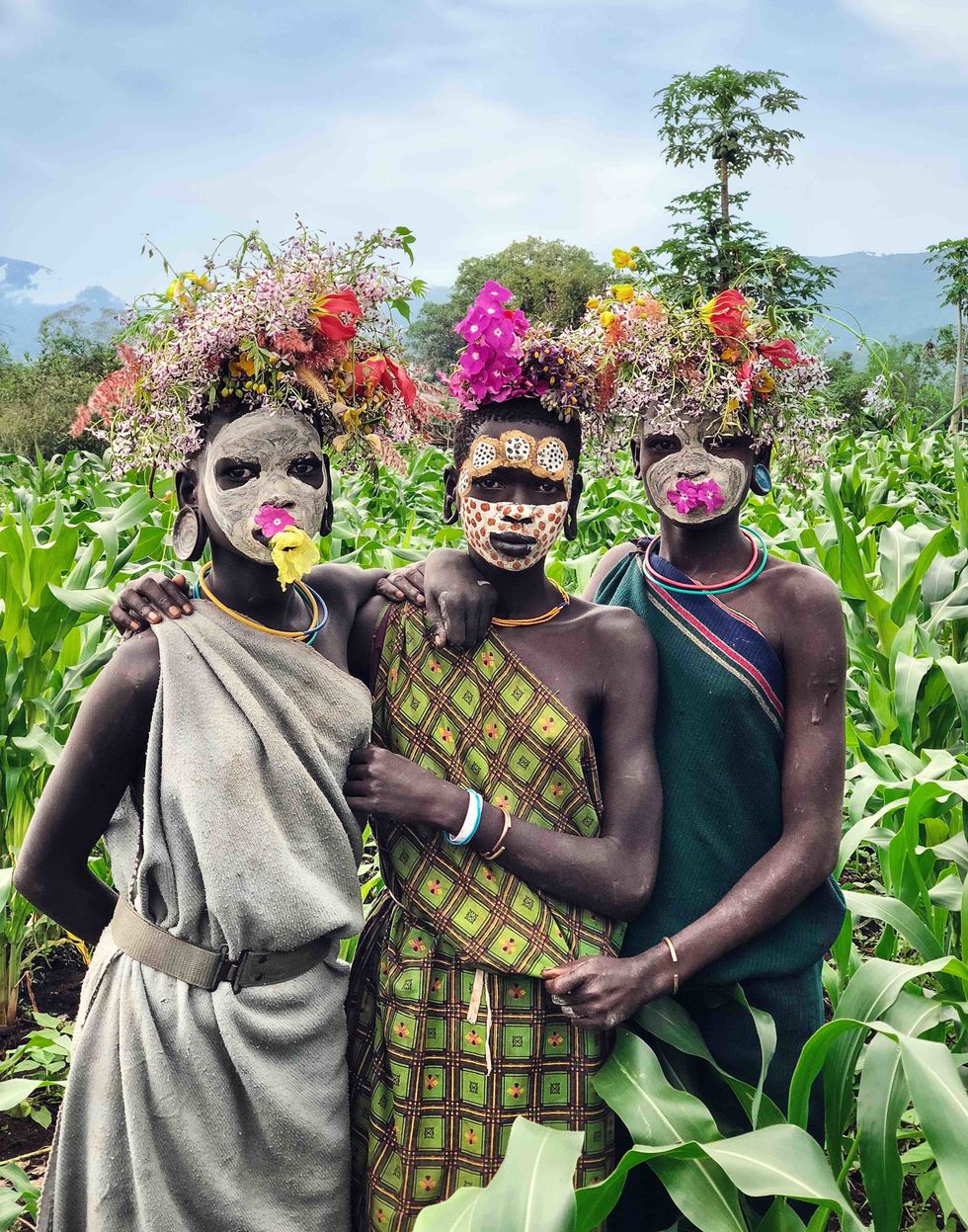 From "Le Bon Voyage—Brooklyn." Photo by Tabi Bonney, courtesy of the artist.
"It was not my intention to shoot," Bonney says in a press release. "Upon staying in the Omo Valley and meeting the people, I saw them as my African brothers and sisters. With it being my first time in East Africa, I realized how similar we all are. Whether it be Africans on the Continent or African Americans in the States, I saw familiar personalities, facial expressions, energy, etc. It made me realize that we are all are truly the same worldwide."

Bonney's photo subjects are people of the Suri (Surma) ethnic group. The semi-nomadic cattle herders live by the Omo River and are known for their body paint, scarification and lip discs—a sign of beauty and social status, especially for women.
From "Le Bon Voyage—Brooklyn." Photo by Tabi Bonney, courtesy of the artist.
They are considered to be a "disappearing tribe," as their culture and way of life may not survive another decade.

Bonney continues:
"I shot these portraits from a beauty and fashion aspect. I saw richness and ingenuity, whereas others may have seen something else. I saw that our people—no matter what circumstances,social status, or where we are in the world—have the ability to make the most out of even a little."
Le Bon Voyage—Brooklyn opens Thursday, January 17, 2019 at Okay Space with an opening reception from 6:00 p.m. to 8:00 p.m. RSVP here.
The exhibition runs through February 18, 2019.