Download Carlos Mena's hour-long Africa In Your Earbuds mixtape featuring the likes of Black Coffee, Fela Kuti and more.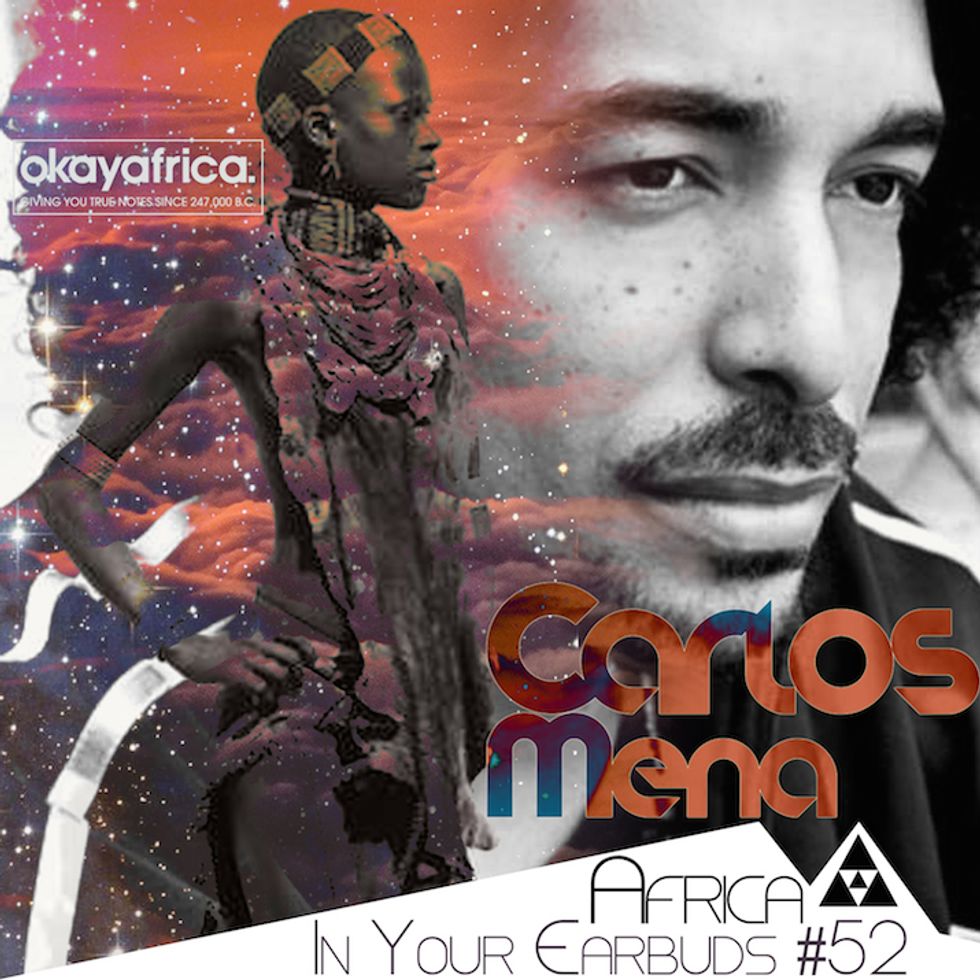 Cover Artwork by Underdog
Carlos Mena has been spinning records for over 25 years. Throughout that time the Puerto Rican-born, Brooklyn-raised producer has founded Ocha Records — and its South African sub-branch Ocha Mzanzi — launched the statewide BEMBE parties, as well as worked with the likes of Osunlade, Arrested Development, and Louie Vega.
We tapped Carlos for this latest installment of Africa In Your Earbuds, in which he serves up an eclectic hour-long mixtape featuring tracks from Black Coffee, Fela and more. "The selections on this mix represent what is currently playing in my studio during breaks," Carlos describes, "From the extremely funky Sofi Hellborg tune to the poignant Abbey Lincoln and Max Roach collaboration "All Africa," drums and percussion is the sometimes not so subtle theme. Each tune here feeds my spirit in it's own way and I hope it does the same for you."
Stream and download AIYE #52: Carlos Mena below. Make sure to check out the tracklist and all of our previous Africa In Your Earbuds mixtapes listed underneath.
TRACKLIST
"Wouldn't That Be Fun" Sofi Hellborg Ft Tony Allen and Timbuktu (Sweden/Nigeria)
"Traveler (enaWadan Tri Motional Remix)" Black Coffee ft. Nomsa Mazwai & Black Motion (S.A.)
"Boya iro ni" Sola Akingbola (Nigeria/UK)
"Mi Kple Dogbekpo" Lokonon Andre & Les Volcans (Benin)
"Heta (Original Main Mix)" Jaso ft Mzee (S.A.)
"Ah Ndiyah (Boddhi Satva's Ancestral Soul Remix)" Oumou Sangare (Mali/CAR)
"Ariwo" Ginger Baker with Fela Kuti (UK/Nigeria)
"Tribute to Obabi (Ogun)" The Last Poets (USA)
"All Africa" Abbey Lincoln & Max Roach (USA)
Get more African mixtapes from Africa In Your Earbuds:
Keep reading...
Show less