Photos
Feb. 18, 2013 07:42PM EST
This is about the collaboration between DC Fashion Week and Inova Health System's Office of Sustainability featuring the work of eco-friendly fashion designers.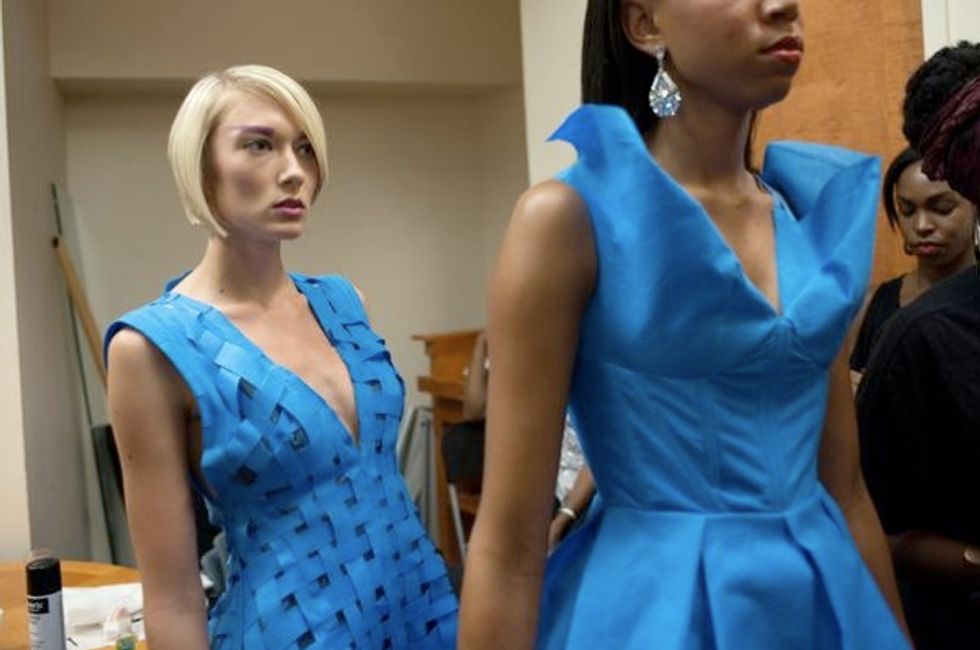 *A model wears a dress designed with miniature Vogue Magazine covers at DC Fashion Week's kickoff event, which showcased eco-friendly designs by Isagus Extroversions, Joanna Carrie, and Myra Sync in 2012.
DC Fashion Week is considered one of the fastest growing international fashion week exhibits in the world. It's held twice a year in February and September, and typically reaches an audience of more than 10 million people. Today, DC Fashion Week will collaborate with Inova Health System's Office of Sustainability to showcase the work of eco-friendly fashion designers and help support environmental sustainability in the fashion industry. It's a great initiative that highlights the fashion world's impact on the environment & public health and encourages people to see, learn and take action.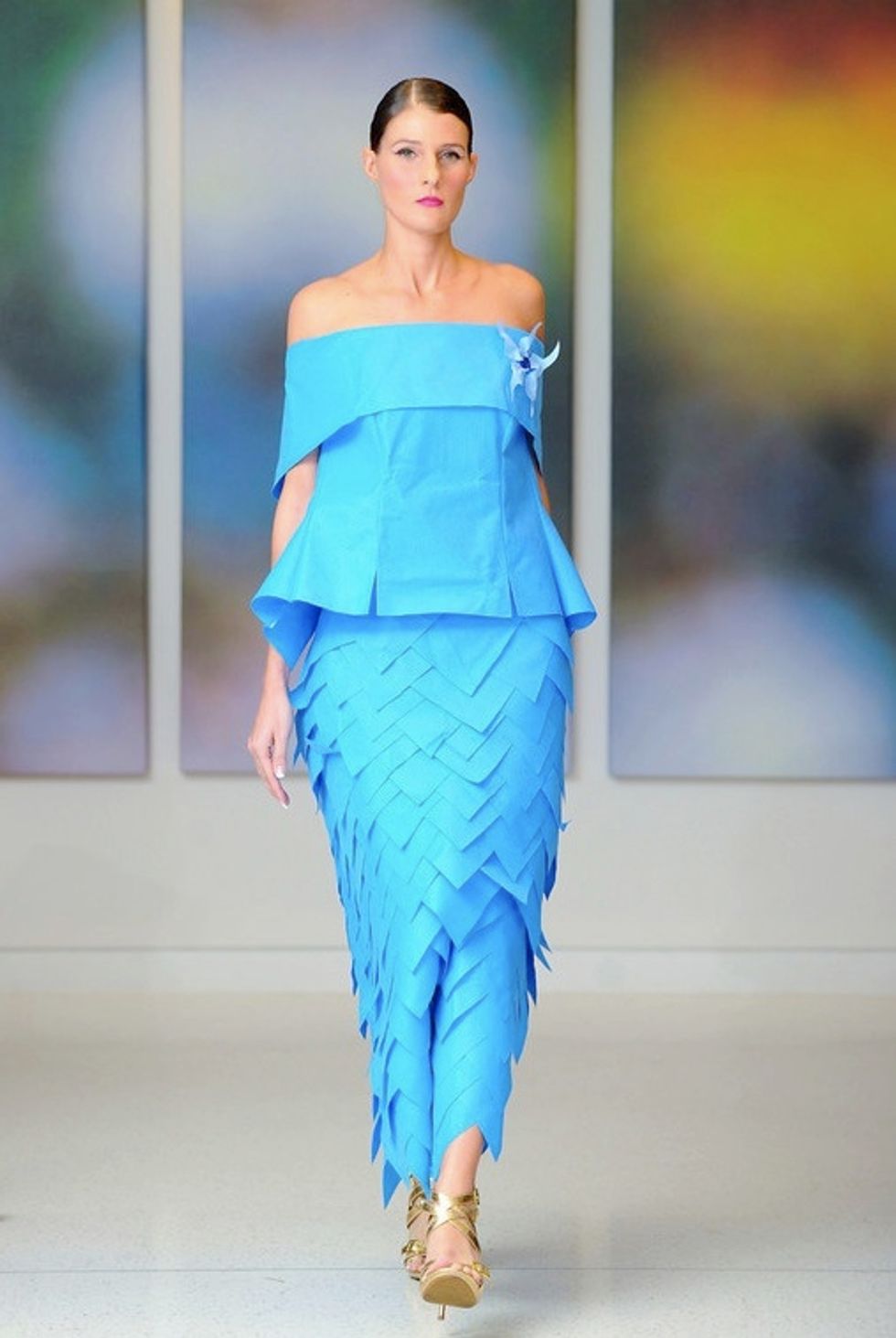 An example of the eco-friendly designs is blue wrap (pictured above), a recyclable material  woven from the plastic polypropylene and used in hospitals to cover sterilized surgical instruments — head here to learn more about it. The whole week will showcase fashion designers using organic cottons & dyes, as well asrecycled and reused materials. The featured designers will be Das Man, Nigeria's Estella Couture and the Kourtney Jaeson Collection.
WHEN: 6pm-8.30pm Monday, February 18, 2013
WHERE: Woolly Mammoth Theatre, 641 D Street NW, Washington, DC 20004
Keep reading...
Show less