Interview
Aug. 11, 2022 10:57AM EST
Photo courtesy of the artist.
The Ghanaian singer narrates how his latest single "Down Flat" has accelerated the trajectory of his career.
Kelvyn Boy is one of the leading afrobeats hitmakers from Ghana. Since his official debut in 2017 under singer Stonebwoy's record label imprint Burniton Music Group, the talented singer, songwriter, and performer has consistently dished out hit after hit. From the sentimental midtempo ballad "Na You" to the gritty afropop cut "Mea" to his Mugeez and Darkovibes-assisted smash hit "Momo", with every new release Kelvyn Boy has established his profile as one of the West African nation's top afrobeats acts.

Fast forward to January 2022, Kelvyn Boy drops his most recent single "Down Flat," an infectious afrobeats single produced by Nigerian producer KullBoiBeatz, and the song has been immensely successful. "Down Flat" has held the number one spot on Apple Music's "Top 100: Ghana" playlist, hit number 10 on Billboard's "Worldwide Digital Song Sales" chart, just a couple of out several other accolades the song has landed in the few short months since its release.
The effect of the song's success has already kicked in, with the singer in London, United Kingdom as I speak to him, which is one of the early stops of his current world tour. "Down Flat" is currently the biggest song of his career so far, and even Kelvyn Boy himself didn't see it coming. "Some of the great things that happen are unpredictable and unplanned. I didn't really see it coming" he explained. "Everyone believes in himself or herself. I have that belief and that feeling already when I'm making every song. If it's not right, I won't sing it. But I didn't see it coming as quick as it did, and I didn't know it would get to this level. I knew it was gonna be big, but honestly it got out of hand."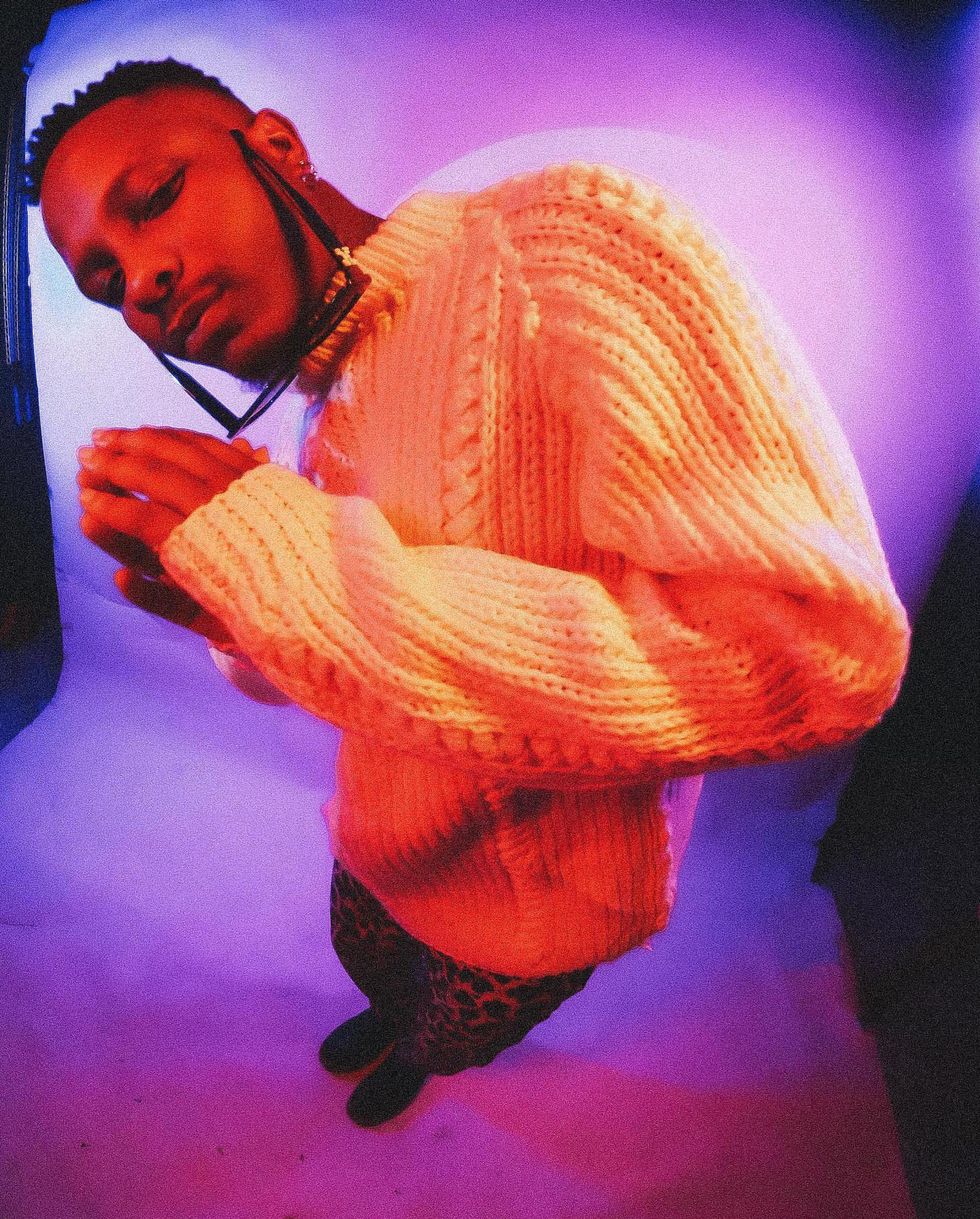 Photo courtesy of Kelvyn Boy.
Kelvyn Boy has been anticipating this moment. He's gone from an industry newcomer to one of Ghana's afrobeats heavyweights in the space of just a few years, which is no easy feat. I asked him how he feels about that achievement, and he took a brief pause to reflect before issuing an honest breakdown of his state of mind on the matter. "I feel good, I feel blessed. This is what I've been praying for, for a very long time, and I think it's working out good. I'm just going to keep doing what I do to get bigger and stronger. Because you gotta be strong in this job that we do in this industry, and the whole thing. Money and fame, you gotta be strong. There's more to come, we have more to do."
However, he doesn't feel like he just got lucky. He believes it's divine timing. "Most of the time everybody feels like "I have to blow now! This song that I've done, I have to blow now!" he spiritedly illustrated. "But at the end of the day, it's God's timing. So we leave it all to God, and so far so good it's been great."
Getting ready to round up what had been a brief but insightful conversation, I asked Kelvyn Boy he's working on at the moment. "We're working on two projects, my EP and my second album," he revealed. "We're putting songs together. We have a lot of songs, a lot of records that we can even get three albums and two EPs from. But we just have to choose the best. I've been recording back to back." As we conclude, he decides to gift me some info that he hasn't revealed anywhere else, that British rapper, singer, and songwriter Stefflon Don will be on the official remix to "Down Flat". "We have Stefflon Don and two more people on the remix," he tells me. "More projects ahead. We have so much in store."
Kelvyn Boy "Down Flat"