News Brief
May. 20, 2016 09:18PM EST
The Nigerian chef's food series exploring blackness in America comes to Austin, Saturday and Boston, Wednesday. Watch the video.
Okayafrica's favorite chef, Tunde Wey is bringing his food series to Austin, Texas this Saturday and Boston, Massachusetts on Wednesday. Get a seat at the table while you still can. If you still can.
As we've reported before, the New Orleans-based chef who specializes in Nigerian cuisine is currently on a nationwide tour intended to spark conversations about blackness in America.
As Wey told Okayafrica in February "If we are to have these conversations, and they are to be inclusive and sensitive then shouldn't we sit about a table to eat, and raise our glasses in drink?"
In the video below Wey shares his his perspective on Nigerian food with the filmmaker Adesua Okosun. Take a look: 
And find more information about the dinners and how to reserve a seat below: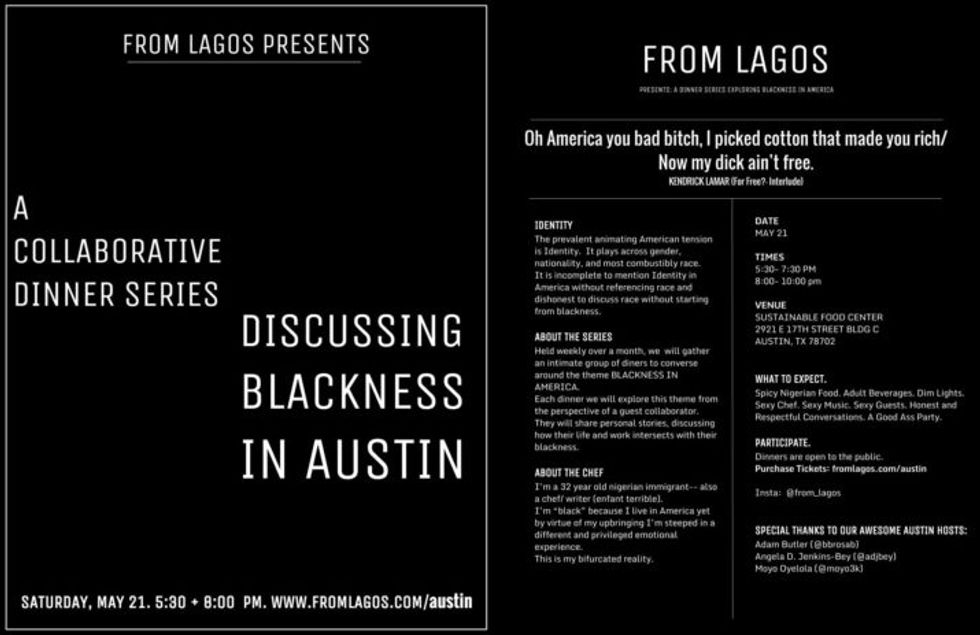 AUSTIN DINNER DETAILS
DATE
MAY 21
TIMES
5:30- 7:30 PM
8:00- 10:00 pm
VENUE
SUSTAINABLE FOOD CENTER
2921 E 17TH STREET BLDG C
AUSTIN, TX 78702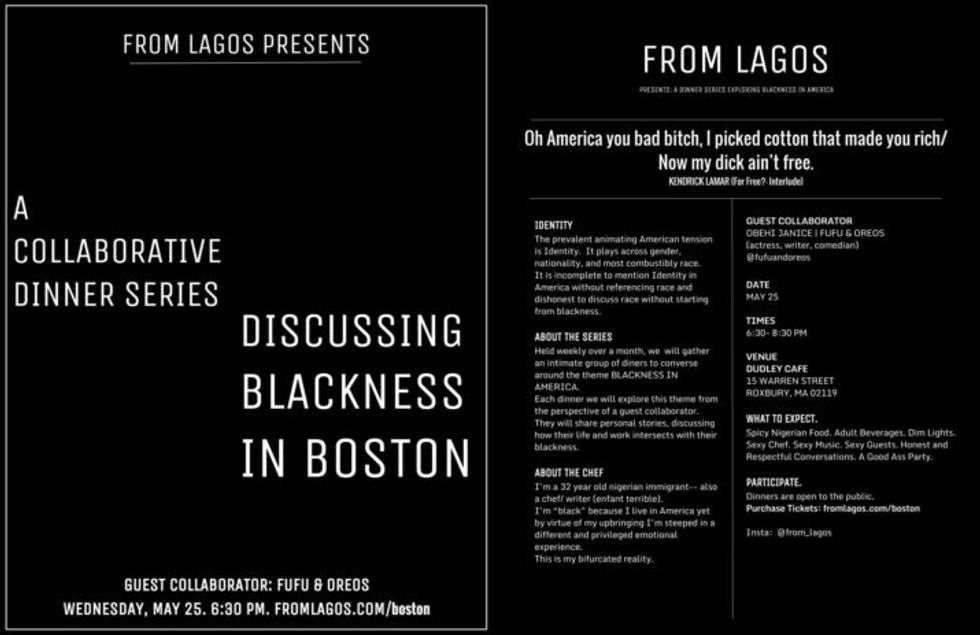 BOSTON DINNER DETAILS
GUEST COLLABORATOR
OBEHI JANICE | FUFU & OREOS
(actress, writer, comedian)
@fufuandoreos
DATE
MAY 25
TIMES
6:30- 8:30 PM
VENUE
DUDLEY CAFE
15 WARREN STREET
ROXBURY, MA 02119
Keep reading...
Show less