Nigerien Rock Outfit Tal National Share The Electric 'Zoy Zoy'
Listen to Nigerien rock group Tal National's fast, guitar-based title track from their forthcoming 'Zoy Zoy' LP.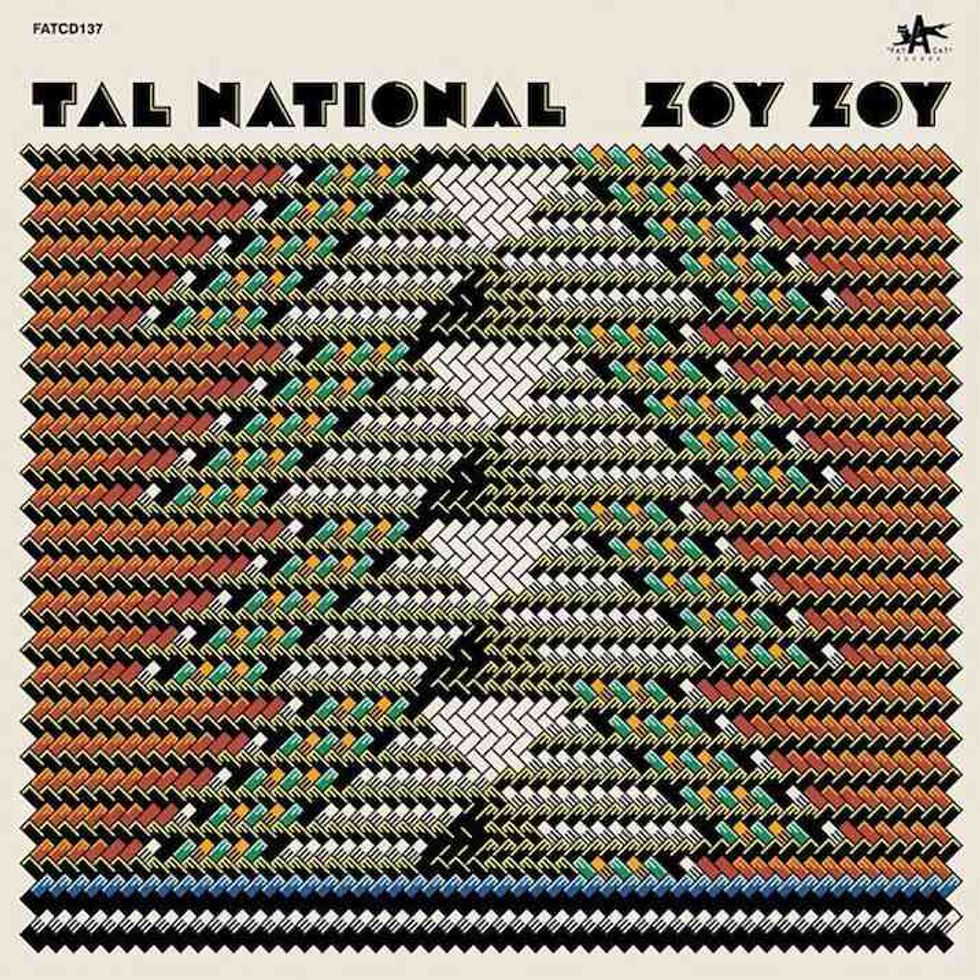 ---
Earlier this month, Nigerien rock group Tal National released the explosively poignant, Tree of Ténéré-referencing "Tenere" from their forthcoming sophomore LP Zoy Zoy. Now, the French-speaking collective, whose previous album Kaani was named one of 2013's best by The New York Times, share the title track off Zoy Zoy. Like "Tenere," "Zoy Zoy" is a fast piece of spinning guitars and quick drums, but has a more communal spirit than its predecessor as not only lead vocalist Almeida but many of the band members sing over the ensuing musical riot. Tal National's upcoming Zoy Zoy album is scheduled for release on April 14 via FatCat Records. The Nigerien band are also headed on a North American tour this spring. Full dates, including a performance at Pace University's Schimmel Center in New York City, can be found below. Listen to Tal National's "Zoy Zoy" over at NPR and revisit their video for "Claire" below.
Zoy Zoy Tracklist:
1. Zoy Zoy
2. Koana
3. Claire
4. Say Wata Gaya
5. Farila
6. Tenere
7. Kodaje
8. Saraounia
Tal National North American Tour
March 27 Dearborn, MI Arab American National Museum
March 31 Elmira, NY Elmira College, Gibson Theatre
April 2 New York, NY Pace University, Michael Schimmel Center
April 3 Marlboro, NY The Falcon
April 4 Hudson, NY Half Moon Hudson
April 7 Burlington, VT Nectar's
April 8 New Haven, CT Café Nine
April 9 Northampton, MA Iron Horse
April 10 Somerville, MA Johnny D's
April 11 Portland, ME SPACE Gallery
April 12 Troy, NY Sanctuary For Independent Media
April 15 Ithaca, NY The Haunt
April 17 Washington, DC Tropicalia
April 22 Charlotte, NC Snug Harbor
April 23 Atlanta, GA Aisle 5
April 26 Lafayette, LA Festival International de Louisiane
April 28 Austin, TX Sahara Lounge
April 30 Tucson, AZ Solar Culture
May 8 Portland, OR Crystal Ballroom
May 9 Olympia, WA Olympia Ballroom
May 10 Seattle, WA Barboza