Tuareg Rockers Tamikrest Show Off Senegal's Festival Du Sahel In 'Djanegh Etoumast'
The video for desert blues band Tamikrest's Tuareg rock anthem 'Djanegh Etoumast' was filmed at Senegal's Festival Du Sahel.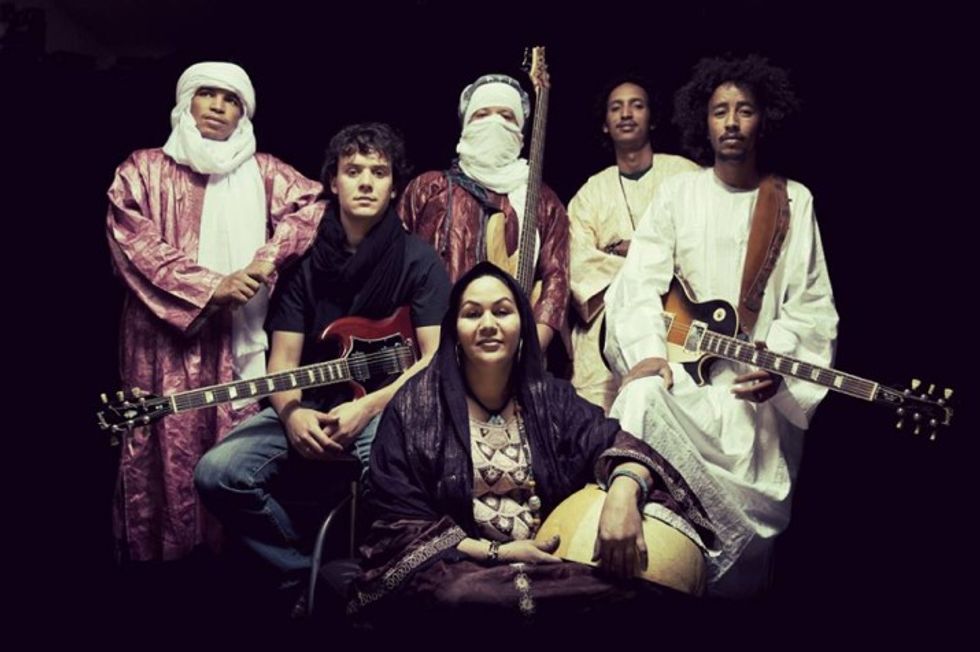 ---
Tamikrest, the young Tuareg rockers hailing from Mali, Algeria and Niger, released their debut album Chatma (which translates to "sisters") back in September of last year. One of the few Tamashek-speaking desert blues bands (along with Tuareg supergroup Tinariwen and Bombino), Tamikrest dedicated their proper introduction to "the courage of the Tuareg women who have ensured both their children's survival and the morals of their fathers and brothers." The band have now released the video for rip-roarer "Djanegh Etoumast." Filmed during Senegal's Festival du Sahel in November, the video captures the vibrancy and beauty of desert life with a visual backdrop to the song's shimmering guitar riffs. Watch the video for "Djanegh Etoumast" below. Chatma is out now via Glitterhouse Records.