Style
This 19-Year-Old Nigerian Designer Went From Launching His Brand in a Cramped Apartment to Showing at NYFW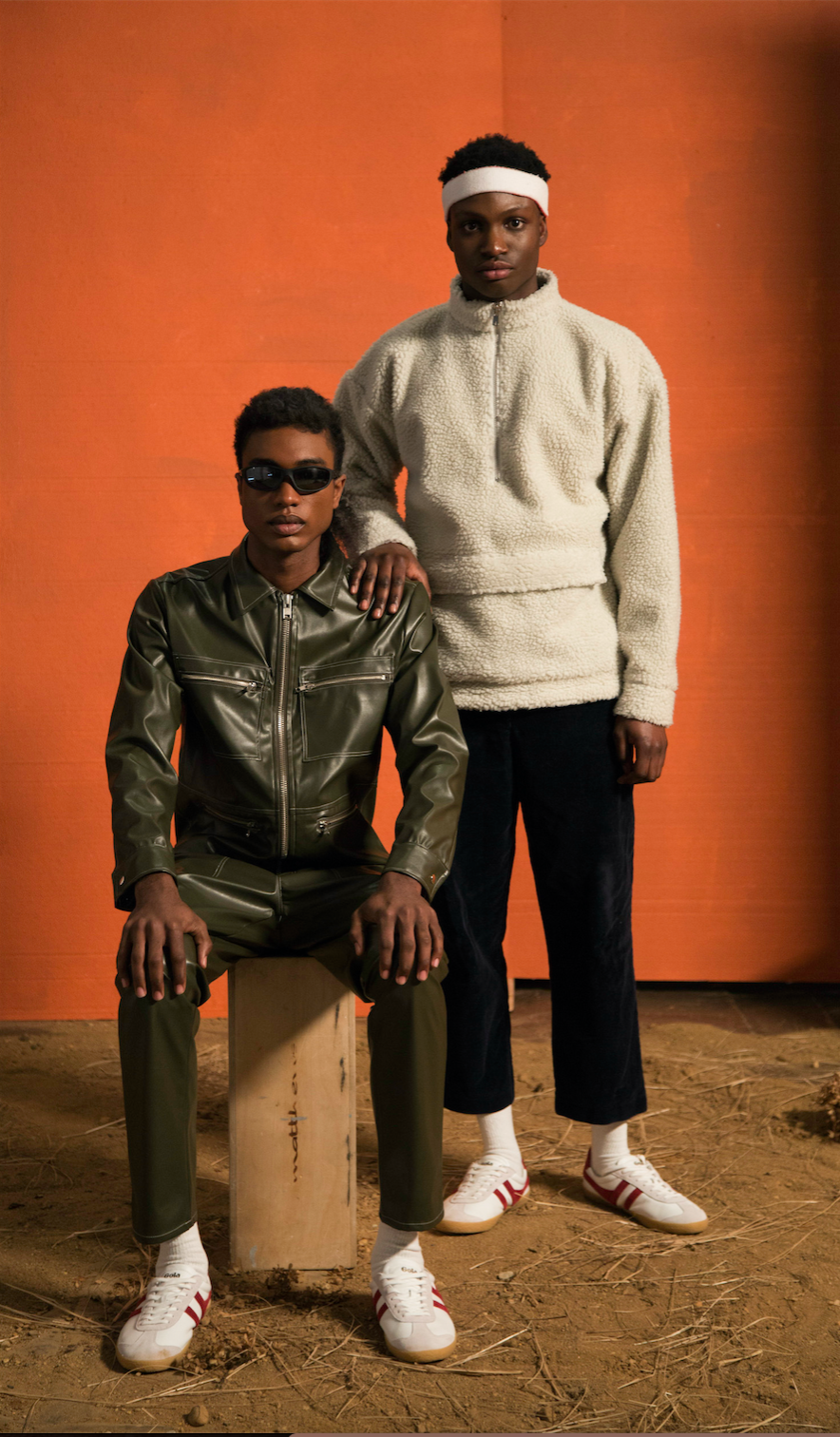 From HEAD OF STATE's 'Brotherhood' presentation. Photo courtesy of Taofeek Abijako.
Meet Taofeek Abijako of Head of State—the menswear line inspired by the Nigerian spirit of grit and joy.
19-year-old Taofeek Abijako was one of the youngest designers to show at this year's New York Fashion Week. Inspired by the rich culture of Nigeria, Abijako started to replicate memories of home through style with his fashion brand, Head of State.
The Lagosian moved to Albany, New York, after his parents won the lottery to immigrate to America in 2010. He started designing and developing Head of State in high school, although he felt compelled to gravitate towards sports. Abijako also took on painting—so it's safe to say he was itching to let his creatives juices flow in a multitude of ways.
Abijako has always been artistic with a keen eye in design and architecture, drawing on anything he could find—even sneakers. His love for design elevated when studying the work of Raf Simons. It was then the idea of design as a career became a reality.
---
We talked to Abijako to learn more about his journey and how he plans on telling the African story through the fashion and design.
Ezinne Mgbeahuruike for OkayAfrica: What inspired your brand Head of State? And what does it actually mean?
Taofeek Abijako: I decided to name my brand Head of State after a song by the legend, Fela Kuti. I'm a Naija boy so I grew up listening to Fela, Sunny Ade, Fuji music, Pasuma, Lagbaja—pretty much all the 70s music. I also studied studio photography of the 60s and 70s of West African photographers like Malick Sidibé and Sory Sanlé, which inspired much of my vision for the collection, "Brotherhood." I think, however, through music, I caught an inspiration to tell an African story of the way we communicate and relate with one another. Nigeria is rough but I think we as people operate with a sense of joy and pride and it carries over in our style.
Since your dad was a fashion designer, did he love the idea of you being creative?
Yes, probably. I remember the day I sat my parents down to tell them I wanted to drop out of school to focus on my design full time. They were surprisingly on board. My dad was a fashion designer so I think he understood what I was trying to do. He made me promise to go back to school when everything was said and done so I'm not quite off the hook.
You started building your brand in a one-bedroom you shared with six others while in high school—what was that like?
Much like most Nigerians, I had to share a small space with my family. At night, we moved the furniture out of the way for the mat to be laid down where we all slept. It was there that I started drawing and painting sneakers that I sold online. Everything started bubbling over when I made Amandla Stenberg a pair and she posted it on Instagram—which was amazing. I believe anyone can make anything happen with just enough ambition and grit.
What's the toughest part of being a designer at such a young age?
I have to constantly prove myself to others. People often doubt me or don't take me seriously but I've learned to take myself seriously and show up. Part of that is also being prepared—doing research and knowing the industry.
I see you're also into film, how does this fit into your future plan?
It's definitely something that part of the future as I'm currently planning a few film projects along with my friends. I just wrapped up a short film with director Aden Suchak called Cul De Sac where I was a stylist and set designer. But I'm also into product design and furniture installations, so I would say fashion is just one chapter of an unraveling book.