THEESatisfaction Announce New LP + Share 'Recognition' ft. Shabazz Palaces & Erik Blood
Stream Seattle experimental duo THEESatisfaction's "Recognition," featuring Shabazz Palaces and Erik Blood.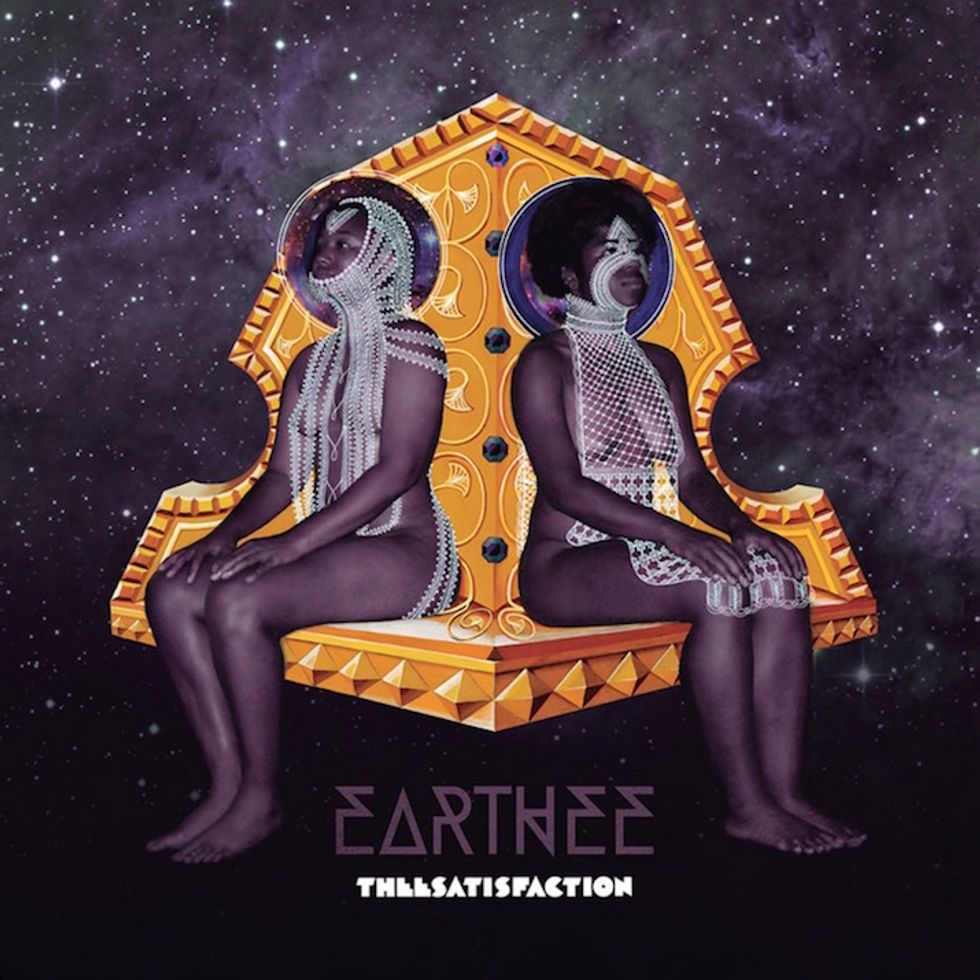 ---
THEESatisfaction, the Seattle-based experimental hip-hop/R&B duo of rapper STAS and vocalist CAT, have announced their sophomore release EarthEE, due February 24 on Sub Pop Records (that's the cover art above). The upcoming 13-track album will include collaborations with like-minded futurists Shabazz Palaces' Ishmael Butler & Tendai 'Baba' Maraire, Taylor Brown, Porter Ray, Meshell Ndegeocello, and others. "Recognition," the lead single off the full-length, is a spaced-out synthesizer progression backed by acoustic percussion that features Shabazz Palaces and singer/multi-instrumentalist Erik Blood. The single is "a message of self assurance and ultimate belief," THEESatisfaction tells The Fader, "Its purpose is to encourage confidence as well as to celebrate those who inspire us. Within it we give praise and respect to our ancestors. Its a daily mantra to stay aligned with your path." Stream "Recognition" and check out the full tracklist for EarthEE below.
EarthEE Tracklist
01. "Prophetic Perfection"
02. "No GMO" feat. Taylor Brown)
03. "Planet for Sale"
04. "Blandland" (feat. Ishmael Butler of Shabazz Palaces)
05. "Fetch/Catch" (feat. Taylor Brown)
06. "Nature's Candy"
07. "EarthEE" (feat. Shabazz Palaces, Porter Ray, and Erik Blood)
08. "Post Black, Anyway"
09. "Universal Perspective" (feat. Meshell Ndegeocello)
10. "WerQ" (feat. Meshell Ndegeocello)
11. "Sir Come Navigate" (feat. Tendai Maraire of Shabazz Palaces)
12. "Recognition" (feat. Shabazz Palaces and Erik Blood)
13. "I Read You" (feat. Erik Blood)