Popular
Tiwa Savage Cancels Upcoming South African Performance Amidst Xenophobic Attacks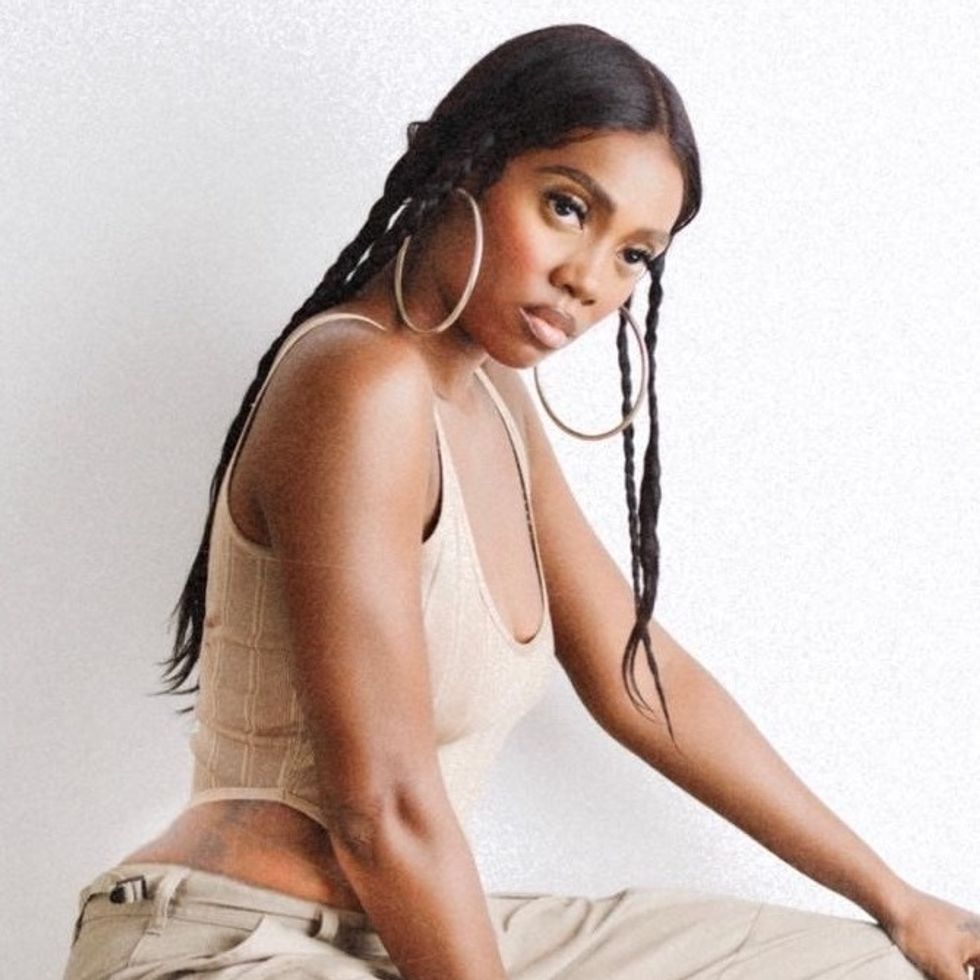 "I refuse to watch the barbaric butchering of my people in SA," says Tiwa Savage.
Nigerian super star Tiwa Savage took to Twitter this morning to let the world know she was pulling out of the Delicious Festival happening this month in South Africa.
I refuse to watch the barbaric butchering of my people in SA. This is SICK. For this reason I will NOT be performin… https://t.co/wYEWuq70S0

— Tiwa Savage (@Tiwa Savage) 1567578196.0
Tiwa's announcement comes after a number of Nigerian artists condemned the xenophobic attacks that took place in South Africa in the past week. Burna Boy shared that he had never set foot in South Africa since 2017 because of the country's xenophobia. He promised to never come to South Africa ever again if the government doesn't take measures to protect Nigerians living in South Africa.
READ: Burna Boy to Donate Proceeds from Upcoming Show In South Africa to Victims of Xenophobic Violence
Killing any one that is African are my people whether they are Nigerians or not https://t.co/Az0ulzcKdx

— Tiwa Savage (@Tiwa Savage) 1567580096.0
I'm not in support of drug dealing nor am I in support of killing. The solution to fighting drug crime is not killi… https://t.co/rI9I8k2dqy

— Tiwa Savage (@Tiwa Savage) 1567582017.0
But yet I was booked to perform at the festival. This is a serious issue were NO ONE wins when blood is shed whethe… https://t.co/mpxQrhu01x

— Tiwa Savage (@Tiwa Savage) 1567582350.0
South African rapper AKA rubbed many people the wrong way when his tweets were interpreted as xenophobic last night. Burna Boy, in a since deleted tweet, even made a promise to put hands on AKA the next time he sees him.
#SayNoToXenophobiaAttacks

— Burna Boy (@Burna Boy) 1567541387.0
And @MI_Abaga it's Fuck @akaworldwide from now on. And if you down with him, it's Fuck you too. I respect you too m… https://t.co/lAlxS2PBKY

— Burna Boy (@Burna Boy) 1567536480.0
Mobs of angry South Africans having been vandalizing and looting small businesses owned by foreign nationals, and some South African business owners suffered, too. It all started when an allegedly Nigerian drug dealer shot a South African taxi driver in Pretoria.

Protests by taxi drivers led to the lootings and eventually killings in both Pretoria and Joburg. South Africa is again on the spotlight for xenophobia. In the past, a number of South Africans haven't been welcoming to Africans from other countries living and working in their country, leading to sporadic attacks on Africans from outside the country. The main reason cited by a number of South Africans is that foreign nationals bring crime into South Africa and "steal our jobs."
The attacks have been condemned by many South African personalities, ordinary people and the president.