Carthago was formed in 1970s Tunisia out of the ashes of two other popular groups of the time, the funk-infused Dalton and the Marhaba Band.
---
Like the two older groups, Carthago gained a strong following playing clubs and hotels across the cities of Tunis and Sousse.
The band created their sound by incorporating disco elements into their Arabic versions of soul & rock 'n' roll tunes.
Carthago's single "Alech," in particular, had a lot of success on national radio, which led the band to play big shows like the International Festival of Carthage for thousands of people.
"The band's concerts were a mixture of their own compositions as well as cover versions of the hits of the time from Stevie Wonder to Chicago," mentions Jannis Stürtz, owner of Habibi Funk, the label re-releasing Carthago's recordings.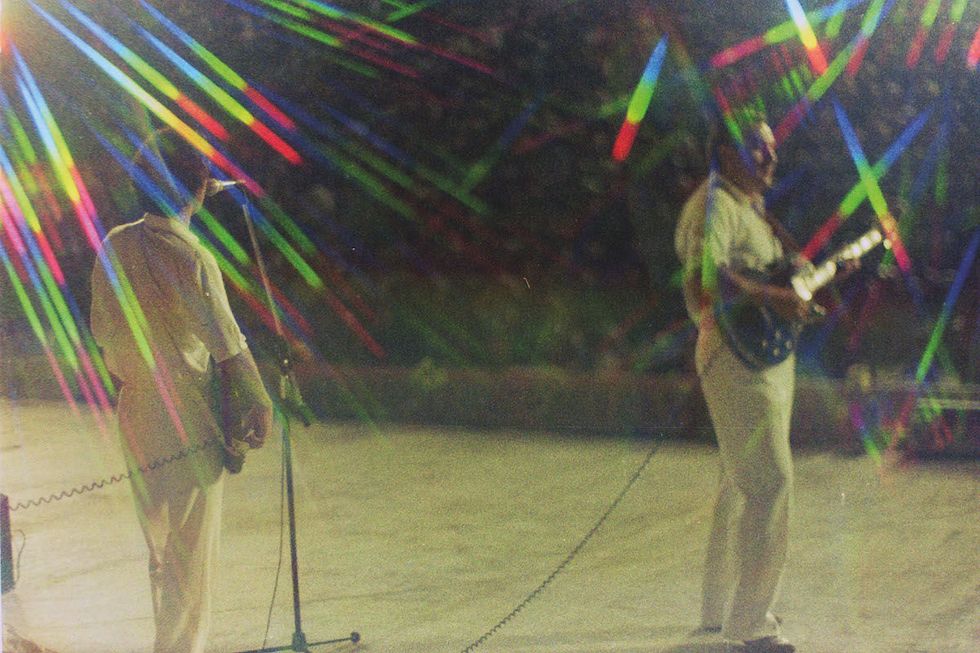 Carthago live in Sousse.
It was Stürtz who tracked down Tunisian composer Fawzi Chekili, a member of both Carthago and Dalton, and acquired copies of their original recordings for this very rare release, Alech.
"When it comes to our in influences it was mainly rock 'n' roll when I was playing with Dalton," Chekili mentions in the liner notes of Alech. "As the quality of our music was improving, we followed what was going on in the international music scene. One time we were hearing Blood Sweat & Tears and Chicago, so we hired a trombone player to come over, and we played songs by Chicago with the horns. We also all fell very much in love with Billy Cobham's jazz- rock, at the time he was all over the scene."
"Our musical influences back then were all Western," Chekily adds. "But of course there is also the oriental part, it was just in our DNA as we grew up listening to traditional Tunisian music! When I wrote 'Alech,' for example, it was very Tunisian, rhythmically and melodically, but as we were very interested in Western music, we said let's add some chords, and some horn riffs."
Alech is available now in digital form and as a vinyl edition, which comes with an 8-page 12" sized booklet, from Habibi Funk Records.