Victony is a name now well known in Nigerian music. Five years ago, it referred to an obscure rapper on Soundcloud who released singles and popular covers of songs. In 2017, he put out The Outlaw King, a mixtape that introduced his thoughtfully-crafted lyrics and arresting flows to listeners who became early fans and refer to him as 'The Outlaw King' to this day.

Since then, Victony's added more layers of emotion and fused a range of sounds to his music, reaching into the depths of R&B, trap, and afropop to create a signature that's uniquely his. These additions broadened the spectrum of the Victony that was familiar, moving on to the Victony that was entering his stride. His 2020 debut album, Saturn, was an exhibition of his acquired melodic skills and the capacity to make charting songs, registering his name among a guard of promising music talents.
A temporary but tragic stop happened in Victony's career on April 26, 2021, when he was in a car accident that claimed the life of his friend, Doyin, and put Victony in a coma. Following crowdfunding efforts from family, friends and fans, Victony underwent surgery and took hiatus from the limelight to process everything that happened.
Victony was determined to not let this derail his work, reappearing in a wheelchair, he bounced back with a single pack that included "Pray," which chronicled some post-accident feelings. Then, his performance on Mayorkun's "Holy Father" put him right back on course as a budding hitmaker, perched on the number one spot on various music charts.
In 2022, stardom lies at his fingertips, as he's frequently pictured in studios working with some of Nigeria's biggest stars. With an even more mature perspective from a depth of life-shaping experiences, Victony is finally blossoming into his full potential. We spoke with him about his music, pivotal points in his journey, building his career, and overcoming challenges.
---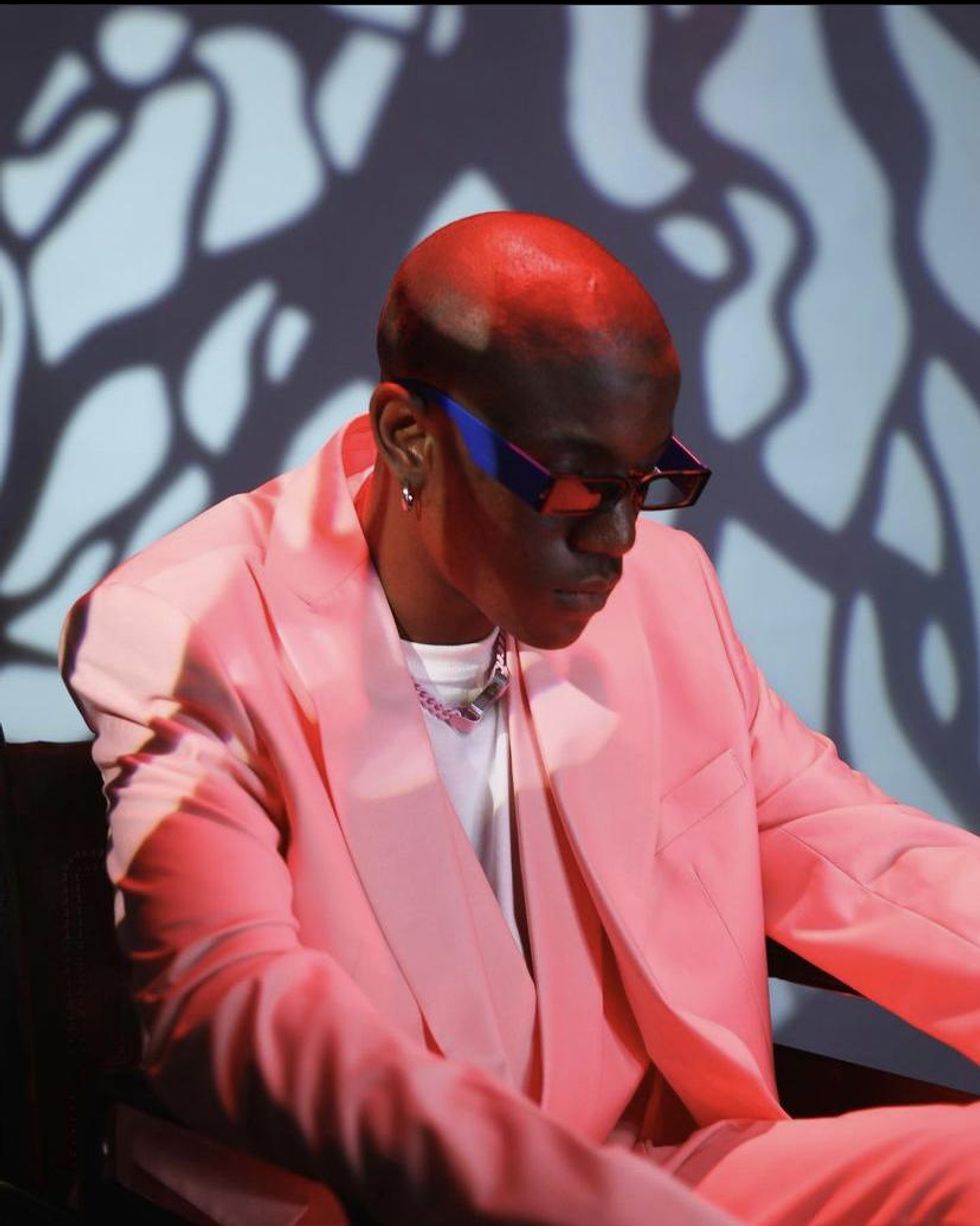 Victony.Image courtesy of the artist.
What are your earliest memories of connecting to music?
Growing up and all that, I think I've just had a love for music since I was a kid. My mom would always say that whenever Backstreet Boys came on, I'd want to hold the radio so it's always been a natural attachment to music. When I reached the age when I started to know what I actually liked and didn't, I wanted to emulate these people I idolized. I wanted to do what they were doing and that's how I started making my own music. I was influenced heavily by artists like Drake, Kendrick. My first pro move was when I was 16, that was my first time in an actual studio to make music for people to consume. It was a very interesting experience and it happened right after secondary school.
How would you describe your music and how it's morphed over the years?
I'll say it's very different, when you hear Victony you know it's me. It has this unique feel but still like for everybody and I'll say it's futuristic 'cause most of the songs that have come out have either been recorded a year before or something but it still fit into this current timeline. it's also very liquid and fluid, my sound fits into anything. My music is also emotional because one thing my fans have with me is that connection, because they're able to get in their feelings when they hear me. I get that a lot.
Not many can confidently put their emotions on the line in their lyrics like you do, is this key to your songwriting process, being so vulnerable?
Music is my life, music is me. So no matter how I'm feeling I try to make it open enough for anyone else to see. Even if you can't hear what i'm saying, the melodies or choice of chords will put you in your feelings. I want you to be in the mood I was in when I made that record, so I'll go to any extent to make you feel that whether with song or visuals. I want to pass my passage. It's really not a choice, it just happens. My whole process is about making people feel what I'm feeling.
Mayorkun & Victony - Holy Father (Official Music Video)www.youtube.com
You evolved from a rapper to a singer and that paid off with your debut project Saturn, why the switch, and how was making your breakout project Saturn?
Well, corona happened and I had more time. Before then I was combining school and music, doing what I know how to do in music which was rapping. During corona, I decided to try new stuff and that's when the whole singing thing started. I didn't quit rapping though, I have a bunch of rap songs piled up just waiting for the right time and space to release them because a lot of people don't know that side of me so I want them to digest this side of me first then I take them back to my rap side. Making Saturn was really an interesting experience. Saturn was an experiment I made when I just started signing and those six songs are amongst the first set of songs I did. It was me trying to find my foot in the afrobeat scene.
You had a breakout year in 2020-2021, how's it feel to finally get the spotlight?
It's been good. It's made me know it's possible and I've started hitting my expectations. Since I started putting out music I've been growing my fanbase and after the breakout years, it felt like the expansion has happened again. It's been a continuous process and I'm just happy to break out and have a name for myself.
You had one of the biggest songs in 2021 with your feature on Mayorkun's hit track "Holy Father," how did that come about?
Mayorkun reached out and said he wanted to really experiment with the album. He wanted to tap into different worlds cause no one would typically expect a Mayorkun and Victony record so him reaching out was really shocking. He told me to do my thing and take the lead, he did his thing, the rest is history. I'm grateful for the song's success.
What can we expect from you in 2022, there's been videos of you in the studio with a lot of big artists?
Loads of music is definitely going to be out this year but I'm really just digesting last year and putting myself together.