This August, OkayAfrica shines a light on the connections between Africa and the Latin-American world. Whether it's the music, politics or intellectual traditions, Africans have long been at the forefront of Latino culture, but they haven't always gotten the recognition. We explore the history of Afro-Latino identity and its connection to the motherland.
Guámpara Music catches up with OkayAfrica to premiere their music video for their new single, "Cubanéatelo."
Produced by JD Asere, Cuba's first independent urban music label stacked the track with voices you should know: the beastly flow of Niño Fony, the versatile rhythm of El Individuo, the reggae of Cuba Lions with the vocals of DJ Lapiz, the sultry voice of Sigrid and the poetry of Luz De Cuba.
Guámpara explains further that cubanéatelo is a made-up word that refers to a Caribbean state of being when you just have to go with the flow.
The track is perfect for every summer dance party, as the sound nods to the bakosó movement—a contemporary sound coming out of Santiago de Cuba that is heavily afrobeats inspired.
---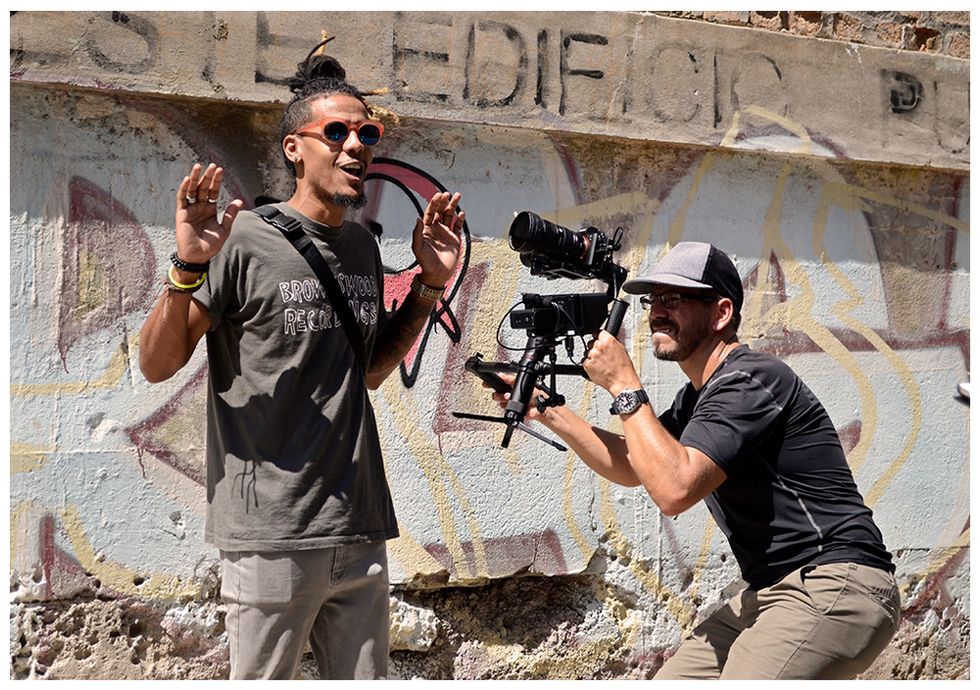 Photo by Mavel Valdes, courtesy of Guampara Music.
The label also translates a bit the lyrics for you to follow along:

Nino Fony opens it up with a killer dancehall intro, welcoming everyone to the party and warming up the crowd. El Individuo flows about the music and rhythm, and closes with a joke about how "hot" his flow is–or is it just the inescapable Havana heat?

DJ Lapiz picks it up from there, merging the themes of Fony and El Individuo: he talks about the heat, the beach, the sun, the party, the people–knocking down borders and assuring the audience that not even the police will shut things down. Then Sigrid drops in as a member of the crowd who's throwing off their "usual routine" and living for the joy of the moment.

Luz de Cuba unifies all of this. She sings of Olurum, the Yoruba god, who encompasses all–the music, the joy of the party, our bodies, the heat of the sun, the sand on the beach, the island of Cuba, the trees and dew and Mother Earth. Enjoy it, she reminds us. Because in the Yoruba faith you are as close to the gods dancing to music at a summer party as you are anywhere else.

Get into "Cubanéatelo" below.

To keep up with Guámpara Music, follow them on YouTube, Facebook, Bandcamp and Instagram.