Popular
Watch Ibeyi Perform 'Deathless' With the Harlem Gospel Choir On 'The Late Show'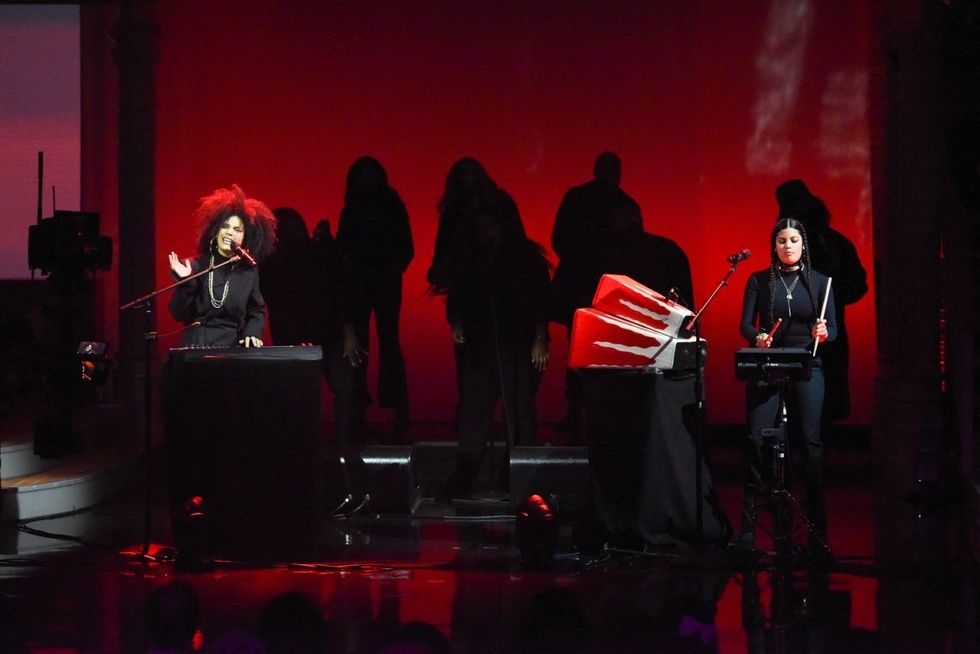 The duo was also joined by Isaiah Barr of the Onyx Collective for their late night debut.
Our favorite twin musicians, Ibeyi, headed to The Late Show with Stephen Colbertlast night to perform "Deathless," a haunting, standout cut from their sophomore album, Ash.Donald Glover and Omarosa were the night's special guests.
For their late night debut, the group was baked by saxophonist Isaiah Barr of New York's Onyx Collective and the celebrated Harlem Gospel Choir.
---
Tonight! So excited to play on @colbertlateshow with the @harlemgospel, Isaiah Barr of Onyx Collective. Tune in!… https://t.co/jSFcgBTCxZ

— Ibeyi (@Ibeyi) 1519847438.0
Dressed in all black Lisa-Kaindé and Naomi Díaz delivered an impassioned, moving performance—the type we've come to expect from the French-Cuban duo.
The two appeared on NPR's Tiny Desk concert earlier this month where they ran through three, acoustic cuts from the album. Revisit their set here, and check out their performance on the late show below.