Asa is officially back. After a five-year hiatus, the celebrated Nigerian singer returned earlier this year with the song "The Beginning."
Now, the artist has shared the music video for "Good Thing," her second single from her upcoming album Lucid. The track addresses a lover who missed out on a "good thing" by failing to appreciate their partner. "Cause I'm too fly for this, and I have no time for this," sings Asa in her familiar husky tone.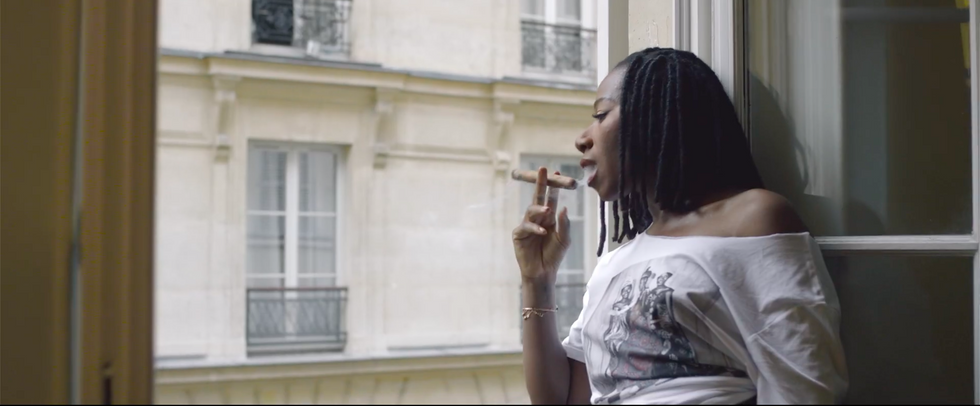 Still from YouTube
The music video, directed by Sesan, follows various subjects who are all facing their own trials as they go on about their days. Asa performs passionately in quaint settings (and looks like a boss as she smokes a cigar by a window) as each person bravely overcomes their struggle. The song and video manage to maintain a hopeful tone, despite being about a tarnished relationship.

Asa's upcoming album will be her latest since 2014's acclaimed Bed of Stone. Fans have been anxiously awaiting the singer's return since it's release, and the singer, as expected, has not disappointed in the slightest.
Watch the music video for "Good Thing" below.
---
Aṣa - Good Thing (Official Video)www.youtube.com