News Brief
South Africans Call Out Biased Coverage of White Corruption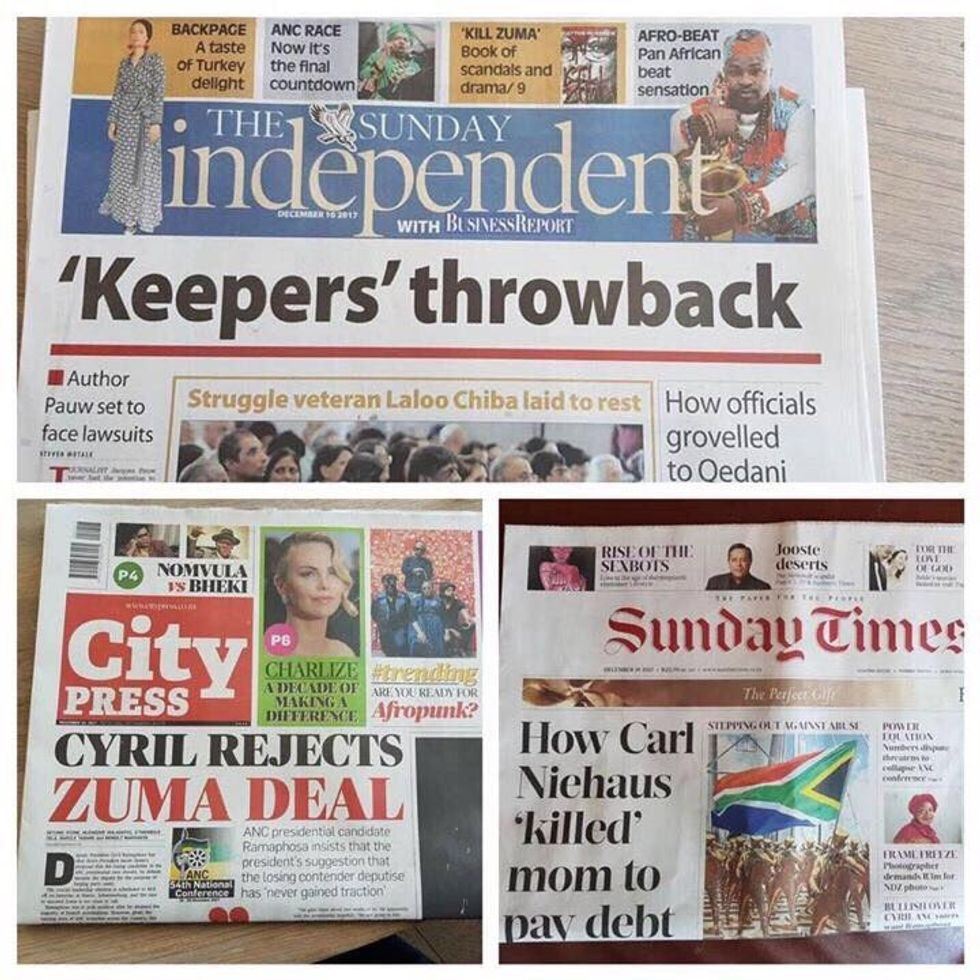 Steinhoff CEO, Markus Jooste is just one example. Is South African media lenient towards white corruption?
A large number of South Africans feel the ongoing corruption saga concerning clothing and furniture retail giant Steinhoff, has been poorly reported by mainstream media. The saga has seen International Chief Executive Officer Markus Jooste resign on Tuesday with immediate effect, when the story broke.
---
Many on Twitter noted that none of the country's biggest Sunday papers–the City Press, the Sunday Times and the Sunday Independent–had the scandal on the front page last week. This is a far cry from when a black person is in question—President Jacob Zuma, Vice President Cyril Ramaphosa, Atol Gupta, for instance, have all been mainstays of Sunday paper front pages for stories pertaining their corruption. As they should.
But the question a lot of South Africans are asking is if corruption is given less attention and not as widely reported about when the corrupt person is white. And in this case, most headlines don't even include the word "corruption" on their headlines, rather "acounting irregularities."

Many have also been questioning why the country's official opposition party, the Democratic Alliance, has been relatively quiet about the saga. The party is known for making calculations on how much money has been lost to corruption and how it would have helped the poor.
Even though Steinhoff is a private firm, the effect of the corruption revelation has been projected to see members of the Government Employees Pension Fund losing about R12.5-billion in investments.
Through all this, members of the Zuma Must Fall brigade are quiet. White South Africans are the most vocal about corruption in the current regime; when a lot of them supported the apartheid regime—a government many still don't see as corrupt to this day. Hence bullshit campaigns against a white farmer genocide they feel is ongoing.
Below, are tweets from South Africans expressing their dissatisfaction on how the Steinhoff story has been covered.
Read an Op-Ed asking if South Africa's anti-corruption crusaders are racist, here.