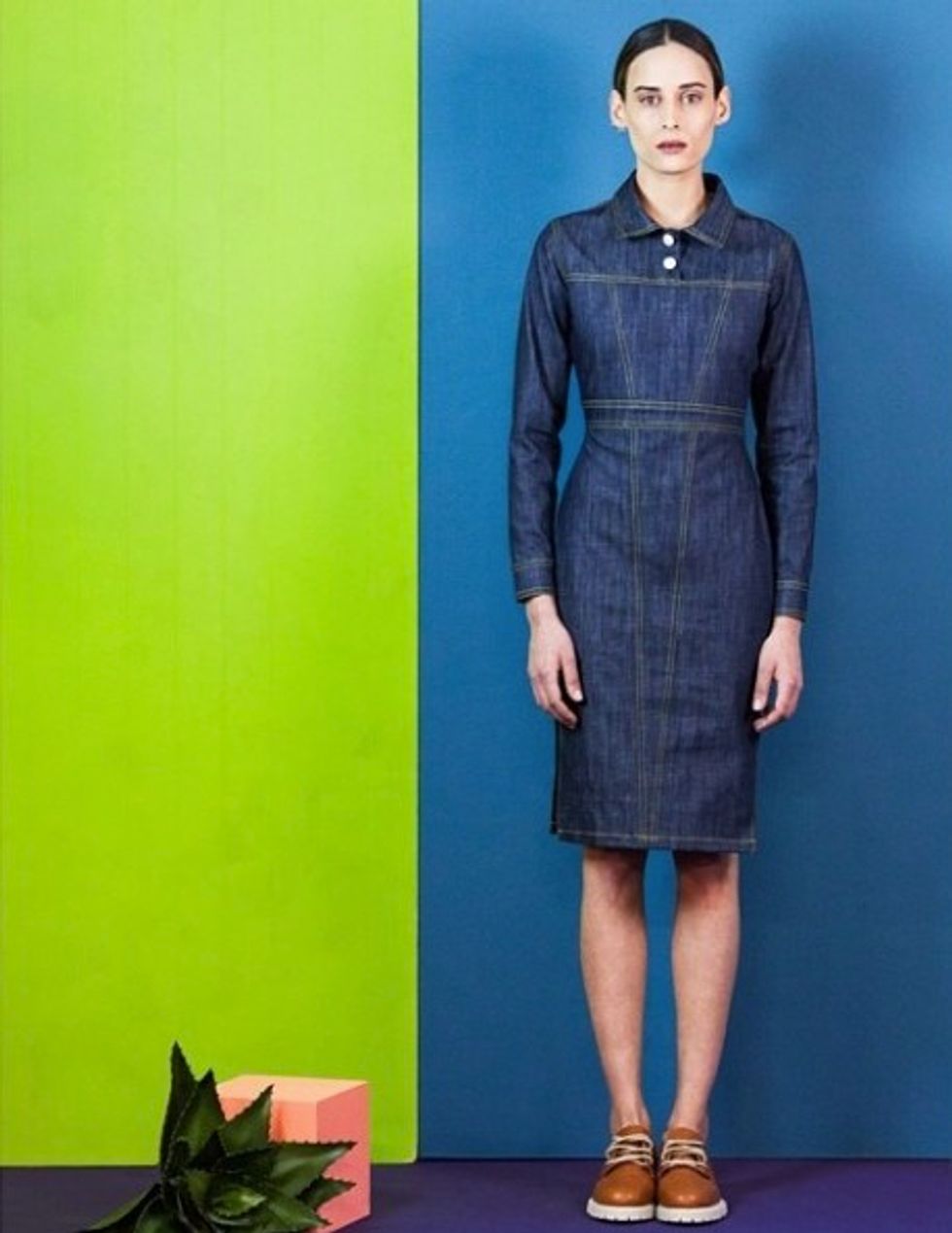 ---
You may have missed it as it was posted quite subtly, but the Okpo sisters, Darlene and Lizzy of design label William Okpo shared a sneak peek into their Fall 2014 collection. The photo, shared via Instagram, features a model in a denim collared, long sleeve sheath dress, along with the caption "Who doesn't like a good denim story. #williamokpo Fall 2014."
William Okpo, named after the sisters' father, aims to "illustrate the unique aesthetic that results from the juxtaposition of the immigrants sense of style against American cultural sensibilities." In an interview with Opening Ceremony Darlene explains, "Growing up and seeing how much time he took on personal style, naming the line after him felt right. There's a stigma put on immigrants, but instead of being influenced on American culture, Americans are influenced by him." Lizzy notes, "I always forget that our father's name is a regular word now. We see hashtags on Instagram, hashtag William Okpo, hashtag William Okpo T-shirt."
Prior to posting a sneak peek of the look, the duo shared "blast from the past" looks from previous seasons of their collections. Recently the duo was chosen by Solange Knowles to re-design the classic Puma Disc Sneaker.