Why wasn't Drake in Wizkid's "Come Closer" video? Ehh, no one really knows for sure, but there is one thing that's certain: Nigerians will never forget.
---
Many believed that Drake had "tried" Wizkid—and the many other Nigerian artists who express support for him—by not bothering to appear in the video, or even post about the song on social media. Basically, folks weren't having it.
Drake did eventually take to Instagram to post about the video's release. "Congrats to my g, Wizkid. New song and video out now!!! Madness," he shared along with a picture of the single art. The post came just a little too late for Wizkid fans, however. Damage had already been done.
They are currently sounding off in his comments section. Because, Nigerians.
Read some reaction below, via Not Just Ok.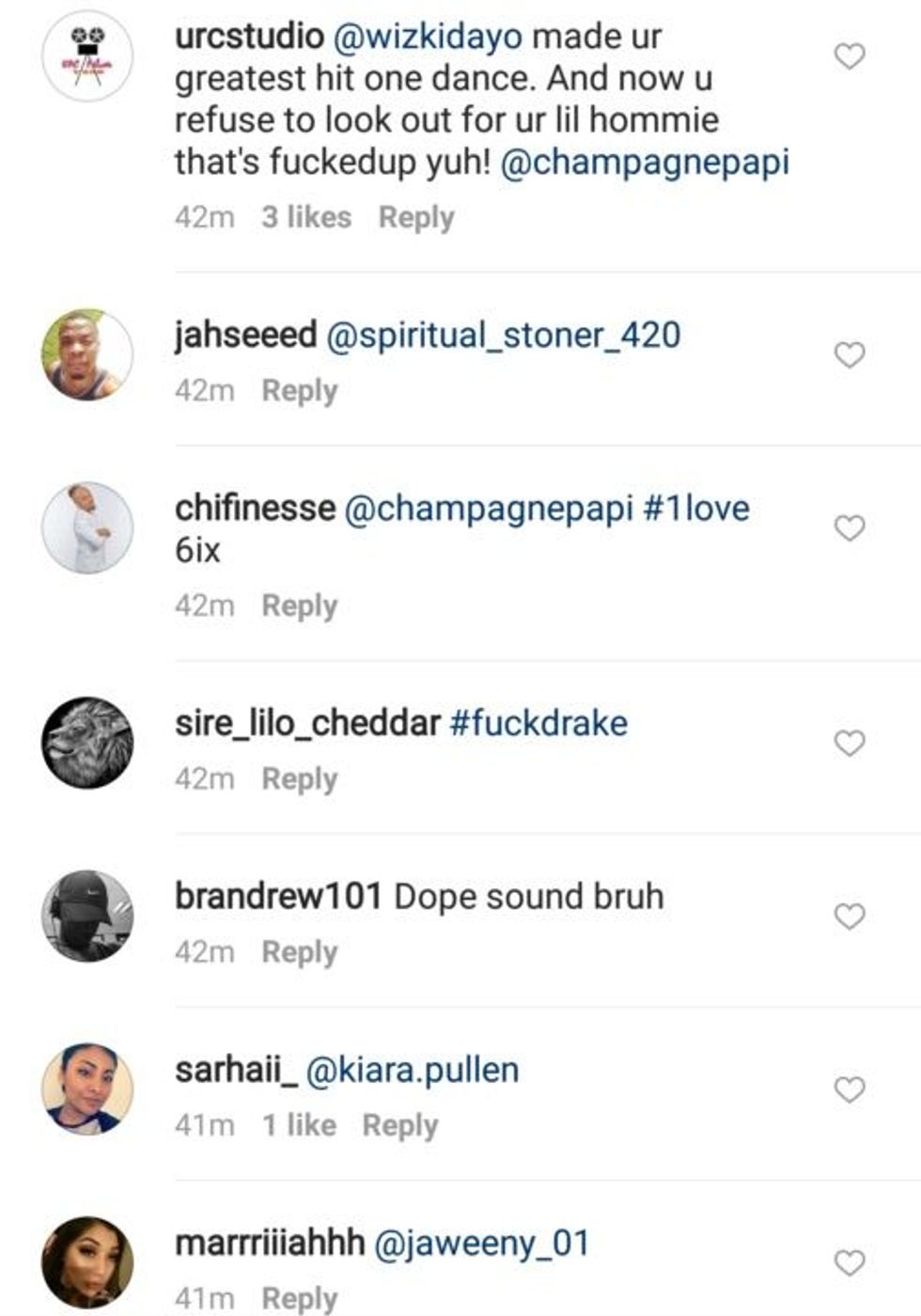 It went from zero to a hundred real quick.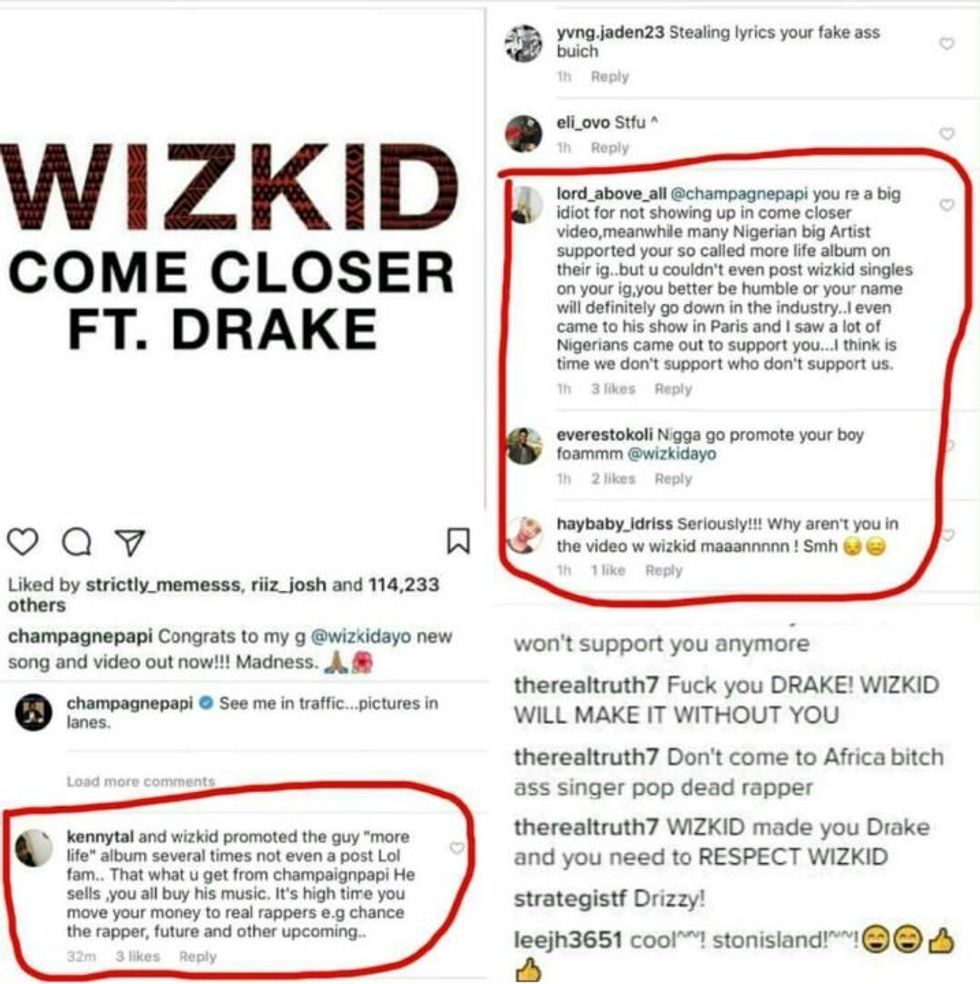 Drake's absence was glaring, but it hasn't stopped Starboy from doing his thing. He's made it this far without Drake's cosign and he shows absolutely no sign of slowing down. OkayAfrica contributor Sabo Kapede, breaks it all down in "Wizkid Comes Even Closer to Global Stardom, With or Without Drake." Check it out, and watch "Come Closer" below if you haven't already.