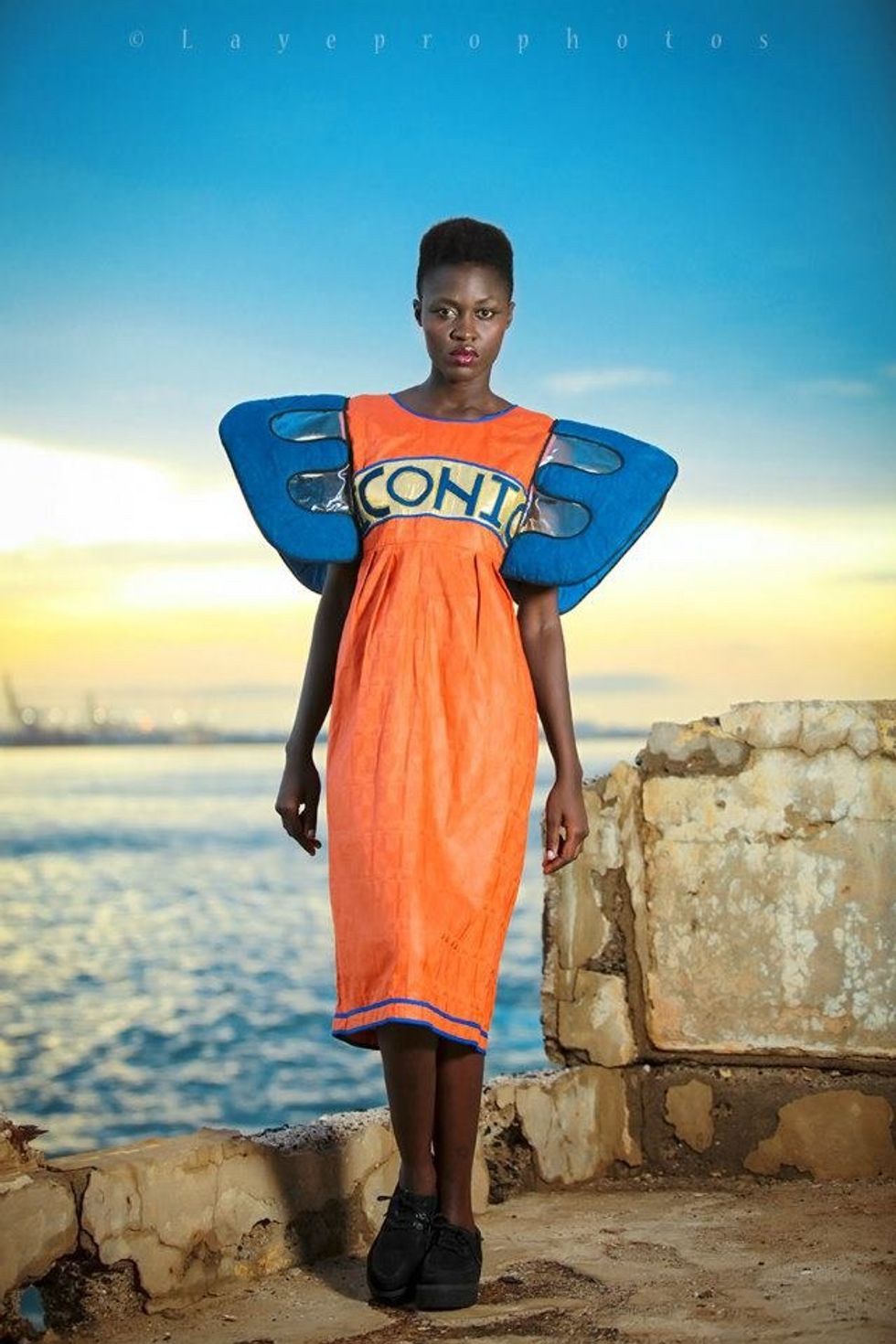 This is a top 5 womenswear collections spring/summer 13 featuring designers Selly Raby Kane, Taibo Bacar, David Tlale, Stella Jean and Black Coffee.
July is here and summer is too. We've compiled a top list of womenswear Spring/ Summer 13 collections for you. From casual to evening wear, you won't be disappointed by these looks — don't be surprised if you become the it-girl of the summer by picking some of these pieces. In our minds, these outfits shine by themselves due to their fabric, structure, shapes and couture. You probably won't have anything to do but wear them with nice accessorizes, shoes and purse.. When it gets to fashion and clothing, it has to be easy in order to be fun. Don't get us wrong, there's no particular order, all collections included in this Top 5 Womenswear Spring/Summer 13 is absolutely gorgeous and edgy.
---
Designer Selly Raby Kane - Seraka (Senegal)
Collection: ICONIC
Inspiration: Fantastic movie genres, travel, people, colors, music, cartoons, and streets.
Little Extra: Upcoming Collection Teaser Video - Inner Cruise is a short film directed by Tom Escarmelle (White Owl Prod.) inspired by designer Selly Raby Kane's next futuristic collection. Based on a fantastic and poetic premise, Inner Cruise reveals a new facet of Dakar city and explores the possible interactions between fashion and cinema, light and shadow.
All pictures by Eduardo Acevedo / Styling Quanasia Graham / Model Angelina Lee / Make Up Milan Staples / Hair Aretha Covington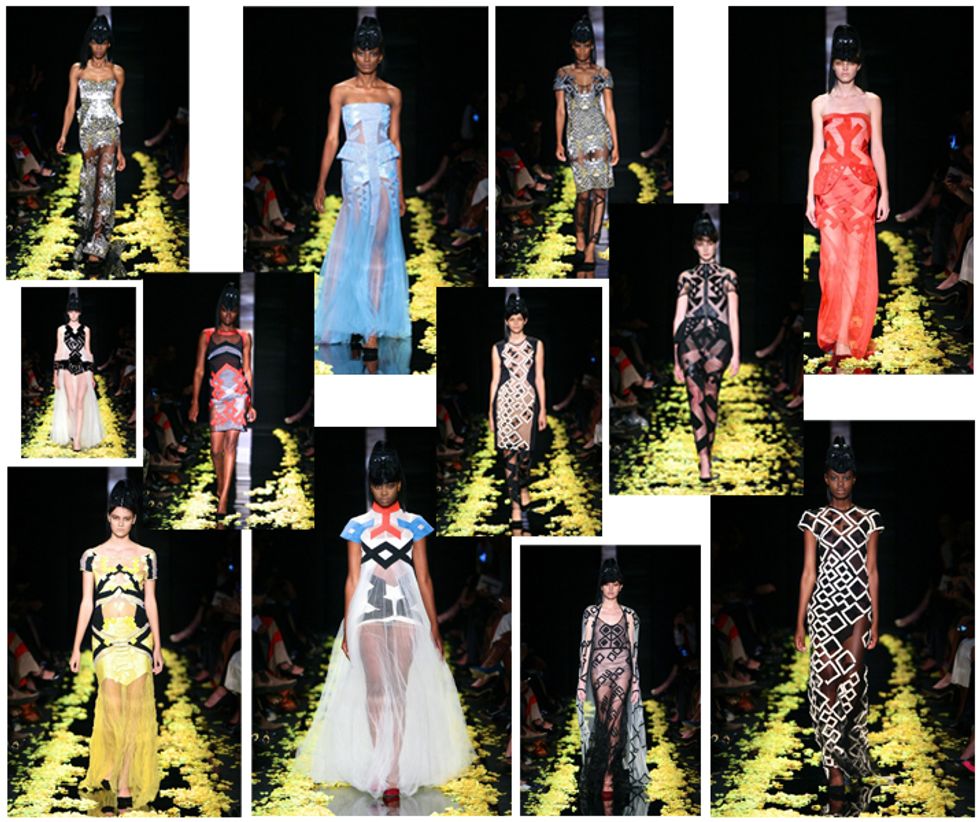 Designer Jacques Van Der Watt - Black Coffee (South Africa)
Collection: IMPRINT
Inspiration: Created through hand-rendered patterns embellished onto delicate mesh dresses, the collection palate also reflects the vivid tones found in contemporary ceremonial garments and adornments from central Africa.
Little extra: Designer Van Der Watt has talent when it gets to clear contradiction between bold patterns and feminity.
Designer David Tlale - David Tlale (South Africa)
Collection: TRANSCENDENCE, New York Fashion Week debut
Inspiration: "I draw inspiration from designers such as Alexander McQueen and Jean-Paul Gaultier. My ultimate inspiration comes from God." But also, "features fashion in a sweeping TRANSCENDENCE, in celebration of the spirit we share beyond nuances of culture, history and geography."
Little extra: Talent and humility is always a great combo, it adds more talent and charisma. He also does menswear.
Designer Taibo Bacar - Taibo Bacar (Mozambique)
Collection: "Best emerging designer" - Mercedes Benz Fashion Week Africa
Inspiration: "I make clothing for women. By that I mean the feminine woman, the one who knows how to express her femininity in all contexts, who knows how to walk, talk and act like a woman. Imagine even a woman in the military, I do it for her."
Little extra: The mix of couture and prêt-à-porter is always stunning.
All pictures by Mercedes Benz Fashion Africa
Designer Stella Jean - Stella Jean (Italy and Haiti)
Collection: WAX PRINTASTIC
Inspiration: A brave and sophisticated collection which conceptually and instinctively overcomes all time and space boundaries, going towards new and exciting destinations.
Little extra: Stella Jean knows how mix different clashing prints.