From the invention of the book until now the medium has remained relatively unchanged. PDFs and audiobooks notwithstanding, books tend to be what we've always known them as. In the last few years, however, a handful of young South African authors have expanded on the idea of what a book can be. While they have all released their books the traditional way, they have added other forms of media to accompany them, ranging from photos, video and music.
Below are five books by South African authors that have multimedia elements to them. After all, it's the 21st century y'all, and your primitive rules have no place.
---
The list is in no particular order.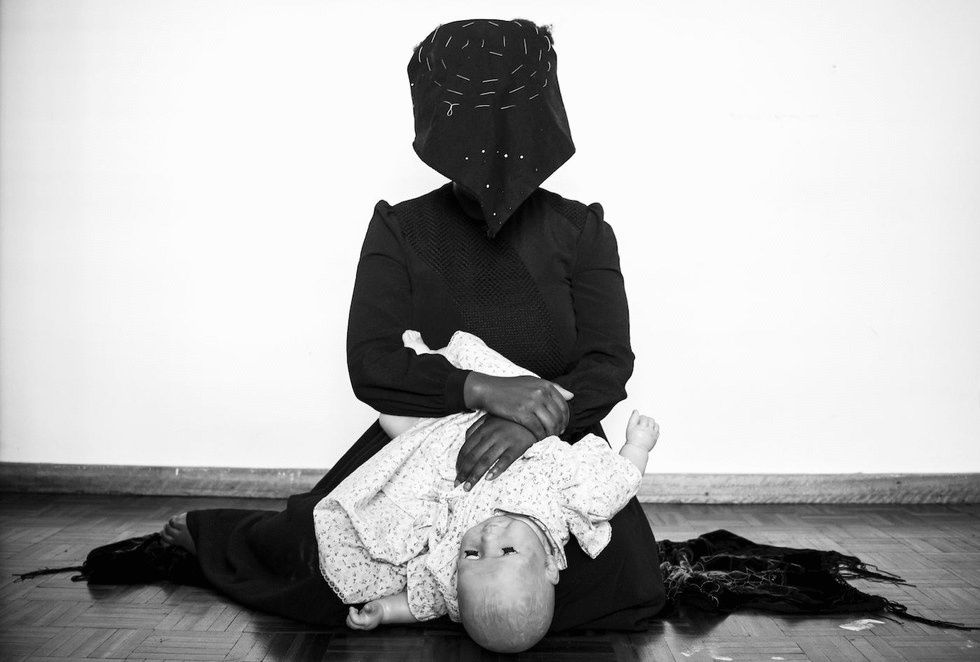 Photo by Andiswa Mkosi.
Collective Amnesia is an anthology of poems by Cape Town-based poet and overall extraordinary person, Koleka Putuma. The poems in the book explore being a young black woman in South Africa using quirky and straight-to-the-point poetry. The book was accompanied by a collection of images shot by the photographer Andiswa Mkosi, which were sold separately as prints. Videos interpreting some of Putuma's poems were made by Jarryd Kleinhans. In the videos, the poet reads some of her work and also does some performance art to give the reader a full 360 view of her work.
The Fatuous State of Severity by Phumlani Pikoli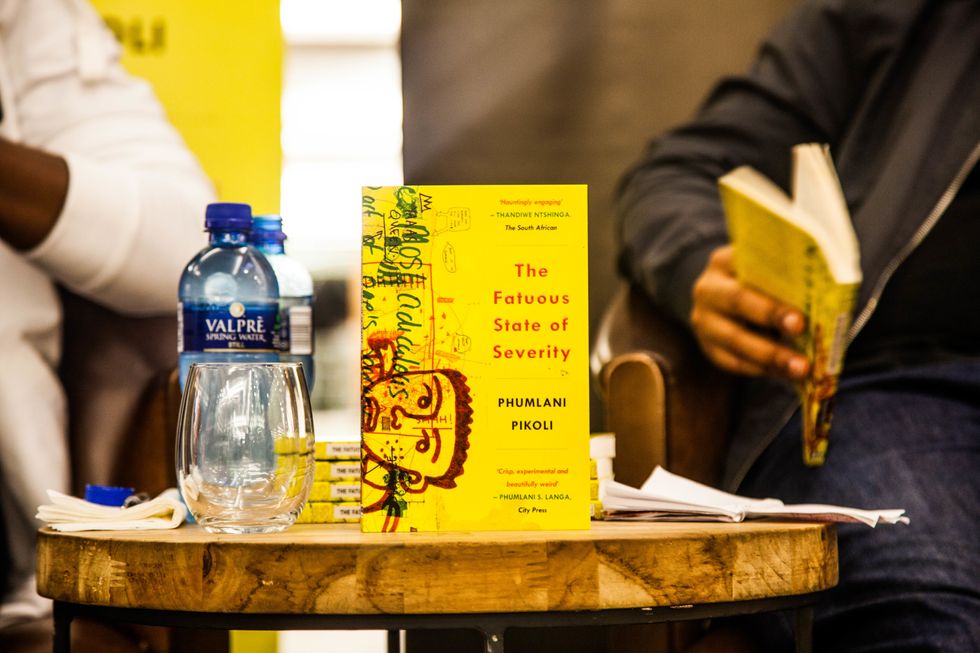 Photo: Sabelo Mkhabela
The Fatuous State of Severity is a collection of short stories by Cape Town-based journalist and writer Phumali Pikoli. In the book, Pikoli gives a tongue-in-cheek take of mental illness, social media, class and race, among other subjects. The Fatuous State of Severity is subtle in its approach—some of the stories are open-ended and are up to the reader to interpret. The story "To Shy Away in Silence," is translated into a short film called "Our Lives Are Bought" shot by director Lesedi Rudolph. Another video is of Pikoli's acquaintances and fellow artists giving their takes of his book.
Metanoia by Rofhiwa Maneta
On Metanoia, a collection of his short stories, Cape Town-based writer Rofhiwa Maneta pieces together his experiences of being black in Cape Town. He touches on property, race, and gender, among other subjects. Videos of him reading some of the stories, with sentimental cutaways, were shot by Tseliso Monaheng to give Metanoia the multimedia element. The book also comes with a photo book called You're Dead, which consists of photos based on one of the stories on Metanoia. You can download that here.
The Broken Man Chapbook by Afurakan
In his collection of poems called The Broken Man Chapbook, renowned Joburg poet Afurakan explored the lives of black men in the city of gold. From their struggles to how they mistreat black women. The Broken Man Chapbook's other life is a poetry album of the same name in which the poet performs the pieces featured in the book with his customary verve over music.
Democracy & Delusion by Sizwe Mpofu-Walsh
Joburg-based writer, rapper and political activist Sizwe Mpofu-Walsh released his debut solo album Democracy & Delusion last year. In the book, he busted 10 myths about South Africa's young democracy. The album contains songs that expand on the chapters of the book. The album features the likes of Buks, Dope Saint Jude, Lebo Mashile and Solo, among others. We recommend the book more than the album.
Also, Democracy & Delusion is not the first South Africa rap album to be accompanied by a book, as your favorite media platforms have been telling you. Tumi Molekane and Emile YX? already did that years ago.