Style
Prêt-À-Poundo: Zacometi at Black Fashion Week Paris
Haitian Fashion Designer Isaac-Joachim Pantaleon's Zacometi line at Black Fashion Week Paris.
---
Haitian Fashion Designer Isaac-Joachim Pantaleon, founder of the Zacometi line, confirms his dedication to the sophisticated modern man and qualifies his own style as "urban chic." Pantaleon states, "I care about using materials from haute-couture to highlight a concept that characterizes the modern man, without stereotype, in the society in which he lives. A man who would not unconsciously become the object of the society." 
His collection referenced comprehensive modern lines, combining traditional know-how with high-quality materials in contemporary designs for men seeking natural elegance. I loved the neckpieces — which aren't quite bow ties or neck ties — they're simple and give a tone to the entire outfit. The red mini tie, in particular, proved to be a real eye-catcher.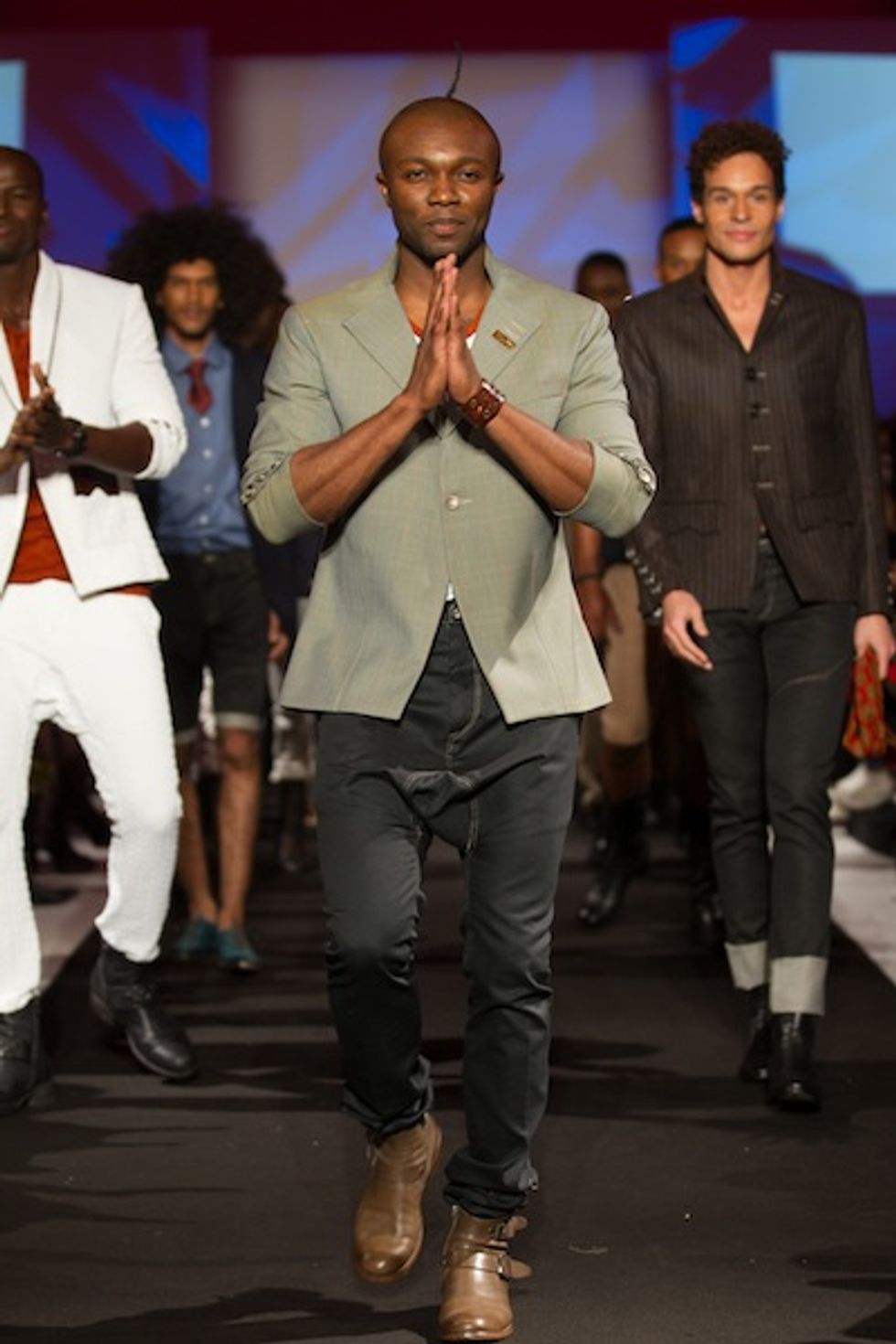 *Designer Isaac-Joachim Pantaleon