Video
3-Year-Old South African DJ Star Arch Jnr Crowned The Winner Of SA's Got Talent
Watch 3-year-old South African DJ sensation Arch Jnr emerge victorious as the winner of SA's Got Talent.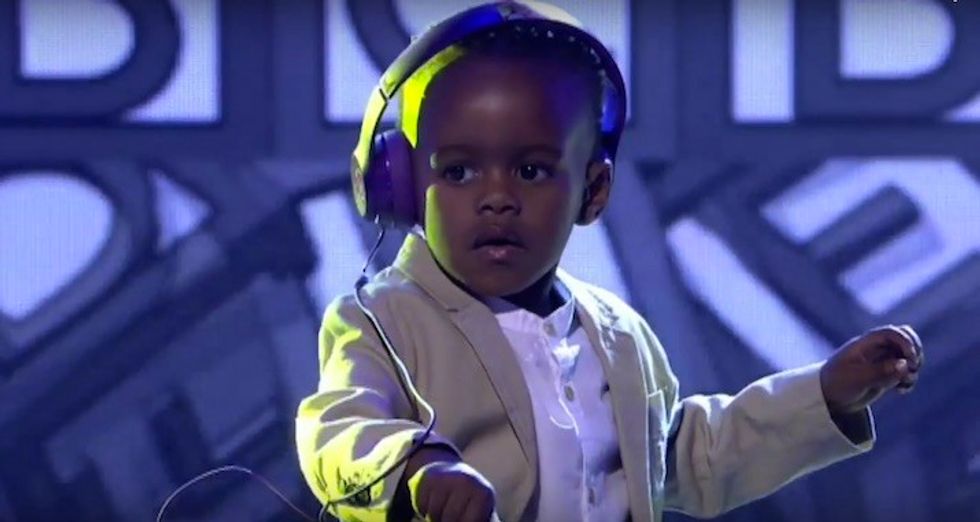 ---
After blowing television audiences and DJ Fresh away last month as the youngest contestant to appear on SA's Got Talent, toddler South African DJ sensation Arch Jnr emerged victorious on last night's finale of the e.tv reality show.
The victory makes three-year-old Oratilwe Hlongwane the youngest contestant to win the global Got Talent TV series, Pulse Radio reports.
In addition to bragging rights for life, Arch Jnr will receive an R500,000 ($35,000 USD) grand prize.
e.tv spoke with Arch Jr's father shortly after the win. "You know, for a three-year-old, I'm blown away," Glen Hlongwane says about his son. "Nevermind him winning the competition. The fact that he stood on stage, he did a set and finished it, and still clicked stop. I don't know of any other three-year-old that will stand there without their parents."
Watch DJ Arch Jr's SA's Got Talent win below.
Keep up with DJ Arch Jnr on Facebook / Twitter / Instagram.