The only thing I love more than black women starring in movies, is movies made by black women. Lately, we've witnessed a surge in both: the creations of Ava Duvernay and Issa Rae, the brilliance of Viola Davis, Octavia Spencer, Naomi Harris, Taraji P. Henson, Lupita Nyongo—the fact that I can continue writing this list for many more sentences proves that we're making great strides in television and film. We're adding color, versatility and magic to an industry that is predominantly filled with white men.
---
Although we're increasing our visibility on screen, we still have more work to do across the margins, and we also can't forget our ancestral, artistic sistas who paved the way for us. The best way to honor them is to remember and appreciate their work—and BAM, the eclectic entertainment hub of Brooklyn, New York, is doing just that.
Starting this Friday and lasting all month long, BAM will present One Way or Another: Black Women's Cinema, 1970-1991, a visual festival that celebrates black female filmmakers. The series includes a plethora of films, from black and white cinema to gripping documentaries to animated shorts.
I am beyond ecstatic for the collection, and hope to see most, if not all, of the films. However, there are certain ones that instantly pique my interests and reveal important discussions and ideas on society and culture. Below are my most anticipated flicks.
1. Daughters of the Dust
https://m.youtube.com/watch?v=zdMxR2M_ddM
Directed by Julie Dash, this stunning feature illustrates the life of a 20th century Gullah family in an ethereal, fantastical way. The Gullah people are descendants of West African slaves who resided in coastal regions of South Carolina and preserved many of their ancestors' traditions.
It is said that Daughters of the Dust inspired Beyonce's Lemonade. In the trailer, you'll notice the pink-purple sky melting into neutral toned landscapes, women draped in flowing white and beige gowns, and a sisterhood of feminine souls serenading the waters. It would be a treat to experience the mother masterpiece that inspired my favorite musical film of 2016 and celebrates black womanhood and West African values.
2. I Be Done Was Is
Photo via BAM.
I enjoy documentaries from or about the 80s, so I'm excited about this one, which focuses on black women navigating the world of comedy. Director Debra J. Robinson interviews Alice Arthur (A Different World, 227), Rhonda Hansome (SNL, Pretty Woman), Marsha Warfield (The Richard Pryor Show) and Jane Galvin Lewis, who shed light on what it means to be a black female comedian in a male dominated industry. This film is still relevant, as black female comedians are often underrated, underrepresented and mistreated: just last year Leslie Jones was bullied because of her dark skin and extravagant ethnic features. I look forward to how these women tackle the misogynoir of the industry: whether by laughing it off or telling it like it is.
3. Visions of the Spirit: A Portrait of Alice Walker
Photo via BAM.
I presume this film will be a candid, intimate look into the life of Alice Walker, the goddess who brought us The Color Purple and several other noted novels and works. BAM describes it as "insight into the experiences that shaped her perspective as an outspoken black feminist." I'm here for all of that.
4. Cycles + On Becoming a Woman
Photo via BAM.
These films explore the curious and complex relationships black women have with our bodies: part mystery and part magic. In Cycles, Zeinabu Irene Davis uses Caribbean folklore, live action, animation and chorus to illustrate a young girl's anticipation of her period. In On Becoming a Woman, Cheryl Chisholm highlights important health issues that are unique to black women. The documentary also "demonstrates models for trust and communication between mothers and daughters," something that I am interested in learning (no shade to my mom).
5. Animation Program
Enter the colorful, whimsical world of cartoon with four animated shorts centered on black women. The shorts include a musical on black hair, a celebration of African dance, an exploration of sex, love and relationships and a journey of racial identity. Animation translates emotions and narratives in ways that are often more heartfelt than live action, so I anticipate how this medium will be used to tell black women's stories.
6. A Different Image + Perfect Image?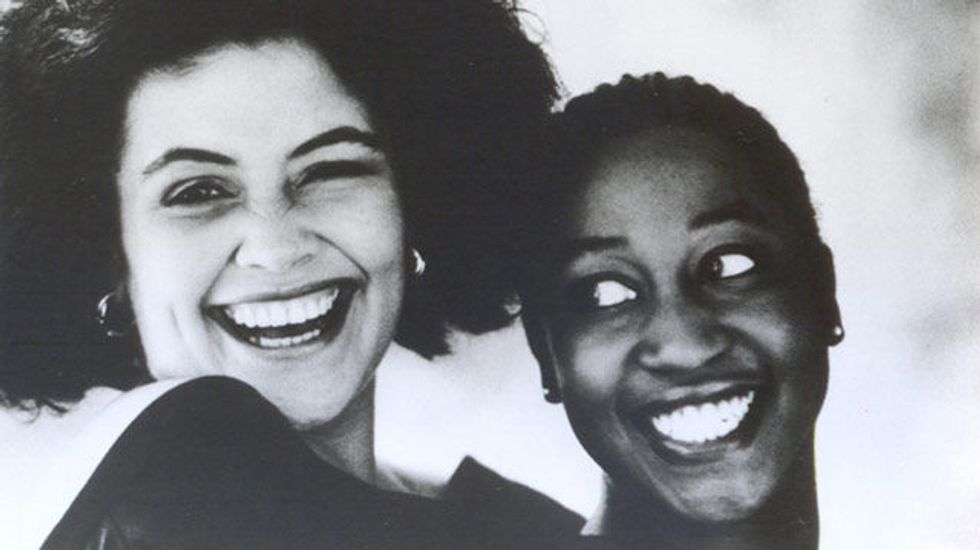 Photo via BAM.
In Allie Sharon Larkin'sA Different Image, an art student denies the Western ideals of beauty and finds beauty in her own image. Maureen Blackwood'sPerfect Image? follows two women of light and dark complexions as they navigate different scenarios dealing with black beauty standards. Both films tackle colorism, black beauty, social standards, identity and self image - crucial topics to explore as Western society slowly but surely widens its definition of beauty. As a black woman with kinky hair, I struggled with self image as a child, but as a young adult, I found my identity through art and street style. Needless to say, I have a soft spot for these films.
7. I Am Somebody + The Maids
Photo via BAM.
I Am Somebody tells a civil rights story about black female hospital workers who go on strike for wage increase in 1969. Black women's movements, protests and roles in the civil rights movement is not as widely told as men's, which makes this story even more compelling. I'm also still reeling from Hidden Figures, so I can use all the black girl power I can get.
Similarly, The Maids analyzes black women's complicated history with domestic labor in America, and how that impacts our feelings about it. Black women's positions in the workplace has evolved greatly over the centuries—in 2015 Forbes said we are the fastest growing group of entrepreneurs—but we still deal with workplace and hiring discrimination and imposter syndrome, which is rooted in our problematic history of oppression America.
8. Namibia: Independence Now!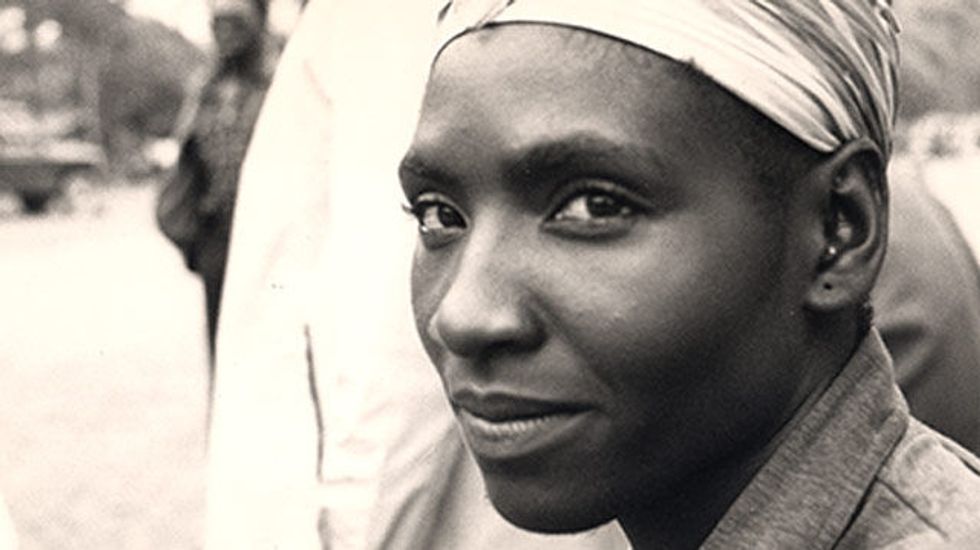 Photo via BAM.
Shot within the refugee camps of Angola and Zambia, Namibia: Independence Now! displays the important role women played in the fight for South-West African liberation. As the conversation on refugees, immigrants and foreign policy heats up in America (rolls eyes at Trump) and several parts of the world, it is important to remember that it is a human rights issue, not a battle of "us versus them."
*
Of course, there's something for everyone to enjoy in the eclectic program of films (there are 21 in all!) so don't feel limited by this list. You'll find films on black women's sexuality, Zora Neale Hurston, magical realism, spirituality, single mothers, hip hop, Cuba and Harlem—just to name a few. Anyone can find a piece of themselves within these narratives, and when they do, they'll realize that we all bleed the same despite our differences in shades and shapes.
One of my favorite quotes by one of my favorite authors, Chimamanda Ngozi Adichie, goes like so: "Stories can break the dignity of a people. But stories can also repair that broken dignity." In Western media and art, black women have been subjected to narrow stories and stereotypes that fail to display the diversity of our experiences and personalities. As we continue to share our stories and personify our lives on screen, we'll not only repair the dignity of our community, we'll also prove that there's a universality to our experiences, that surpasses gender, race and background.