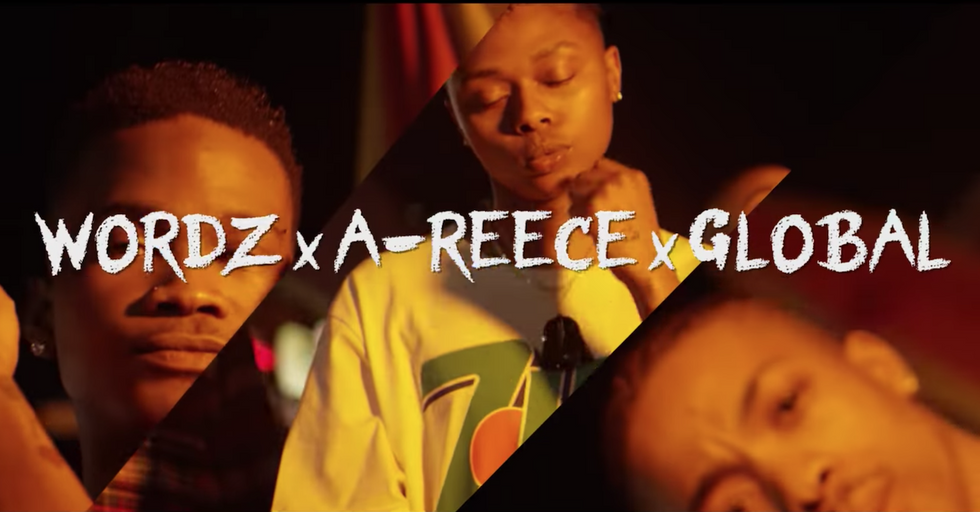 Yet another video from The Wrecking Crew.
Just a few days after releasing the music video for A-Reece's "Amber Rose," The Wrecking Crew drops new visuals for a song called "Kim Kardashian" (where are we headed with these song titles?).
---
The song, which is by The Wrecking Crew members, A-Reece, Wordz and Ex-Global, sees them rap impressively, as we've grown to expect from the Pretoria collective. The song isn't necessarily an ode to "Kim Kardashian," but she is being used as a metaphor of some sort for the different women they rap about on the song. "I just woke up, she's on iMessage naked/ If I hit her up, she's gon dash like Stacey," raps Reece.
WORDZ X A-REECE X EX GLOBAL - " KIM KARDASHIAN "!💀💐 PRODUCED BY A-REECE 🤢😤 VISUAL NOW SHOWING ON YOUTUBE 👽👽. 👾… https://t.co/kzGirHEnYi

— A-REECE. (@A-REECE.) 1538592691.0
The video shows the MCs gyrating around the city, and just doing stuff that crews do when they are together—just live carefree. Just like most of the collective's videos, this is also an Untamed Pictures production.

Watch the music video below: