It only took three years for Places+Faces (P+F) to prove themselves in photography, design and business.
---
Although many people are aware of the contributions they continue to make in youth culture, few know that both founders are of African descent. Solomon Boyede of Nigeria and Imran Ciesay of The Gambia grew up and spent most of their lives in London, using their cultural upbringing and personal vices to create a vision that has transcended culture and shaped the rhetoric of African youth contributions you tend to hear today. Also known as Soulz and Ciesay, they are a clear example that regardless of what background you come from, you can create a space and a conversation that can reach the world.
The duo has traveled the world to places like The Gambia, Los Angeles and South Korea to document both youth culture and some of today's most iconic artist including Drake, Travis Scott and Davido.
Through their photos, YouTube documentaries and global exhibitions, P+F created a lifestyle around their brand that helped launch their coveted merch line. You can find their pieces everywhere from Selfridges in London to street wear stores in Bangkok and around the world.
I got a chance to chat with one-half of P+F, Soulz, about some of his inspirations, living in Nigeria and his favorite travels this year. Check out the interview below.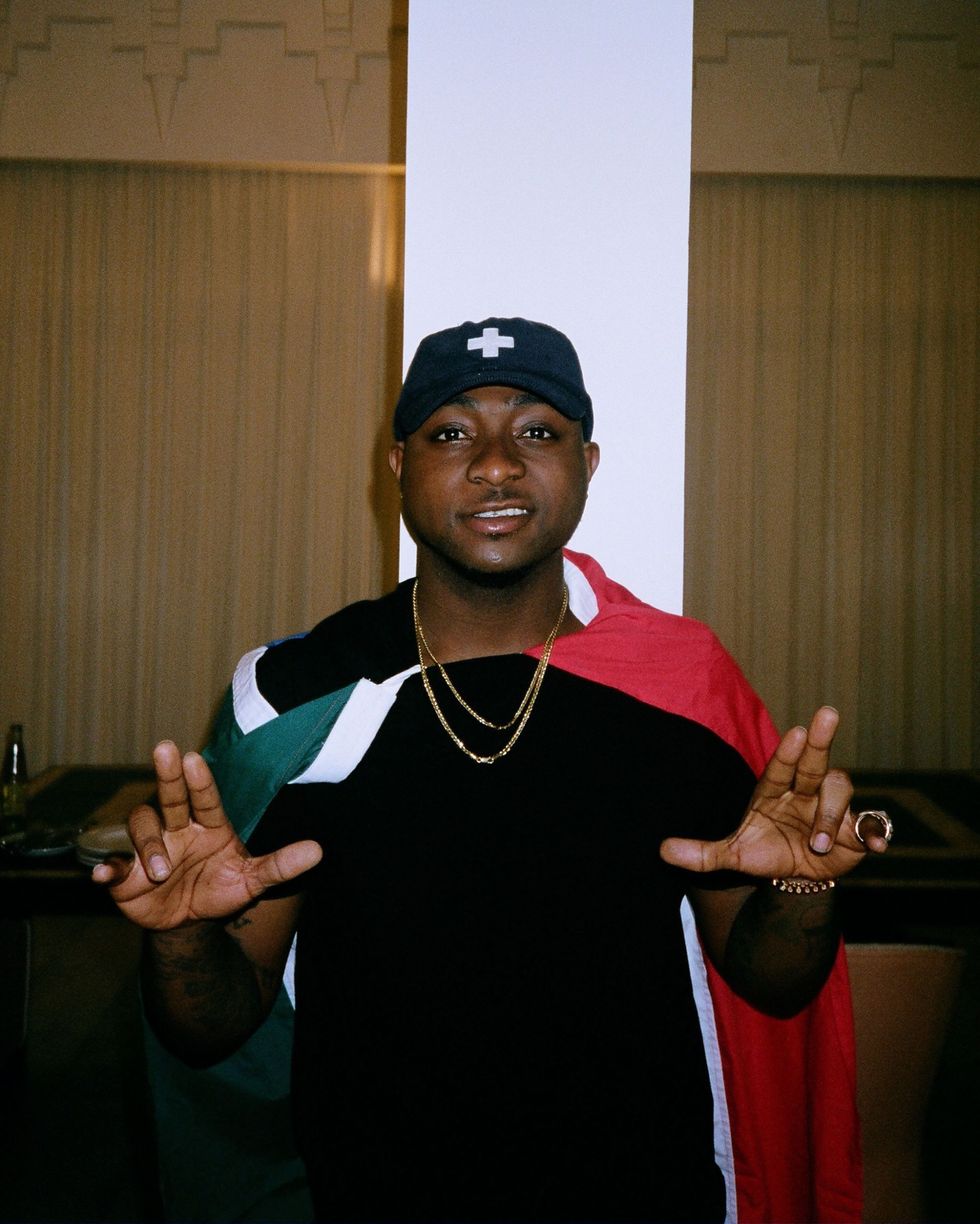 Photo courtesy of Places+Faces.
Amarachi Nwosu for Okayafrica: What sparked the idea to start Places+Faces?
Solomon Boyede (Soulz): It sparked mainly from creative curiosity and boredom. My partner Ciesay was in New York back in 2013 when a lot of albums were dropping and he would always have his camera and take photos at listening parties for artists like Big Sean, Travis Scott and ASAP Ferg. On the other hand I was in London attending and taking photos at a lot of concerts for artists like Chance The Rapper and Danny Brown to name a few. So we just decided to make a photography blog and together Places+Faces was born.
Has design and documentation always been a big part of your life?
I've always been highly interested in art and design since I was young. It started with being exposed to art and design in popular culture we see today. As far as documenting goes, I naturally gravitated to it as technology and social media kept advancing throughout the years. But I started to take it more seriously in my first year of university and became more invested in making something out of nothing.
How has your Nigerian heritage played a role in your motivation to create P+F?
I lived in Nigeria for four years and was enrolled in a boarding school. My time there was a great experience because I learned a lot about building self-discipline and respect. Nigeria is very proud country, which has inspired me to be proud of who I am at all times.
Photo courtesy of Places+Faces.
What are some of your biggest inspirations and why?
I'm inspired by a lot of things right now, especially within movies, video games, anime and music. Because all of these entities all start as an idea from just one person or a group of people—it inspires and reminds me that anyone can do it too.
There are not many streetwear brands with designers from the diaspora, how do you want your presence in the industry to change that?
To be honest, I feel like we are living in a day and age with so many resources that you can do and be anything you want regardless of your background. With that mindset I believe that the industry will have to change and adapt because a lot of people outside of the status quo are making moves and changing how we see the industry.
Documenting experiences is a big part of what makes P+F a unique brand, what was your most memorable trip this year and why?
It would definitely have to be my trip to Japan, mainly because I've always wanted to go and been so inspired by the culture. It was such an amazing experience and positive culture shock.
Photo courtesy of Places+Faces.
What African artist or designer are you feeling the most right now?
I've always been a fan of the forefathers of afrobeat. Artists like Fela Kuti, Lagbaja and King Sunny Ade have definitely shaped African art today.
Do you intend to shoot any campaigns for P+F in Africa in the future?
My partner Ciesay already did something in Gambia last year, but most definitely a P+F Africa venture will happen in the future.
Photo courtesy of Places+Faces.
What has been your biggest lesson on this P+F journey thus far?
One of the main lessons I learned is that when you have an opportunity, you have to make the most of it and take calculated risks to further yours goals.
What do you see for the future of P+F and what would you say is the biggest impact you want to make in the culture?
I want P+F to become a more quality and expansive brand. We want to keep impacting the culture in many ways that haven't been done yet.
To keep up with Soulz, follow him on Twitter at @SolomonBoyede.