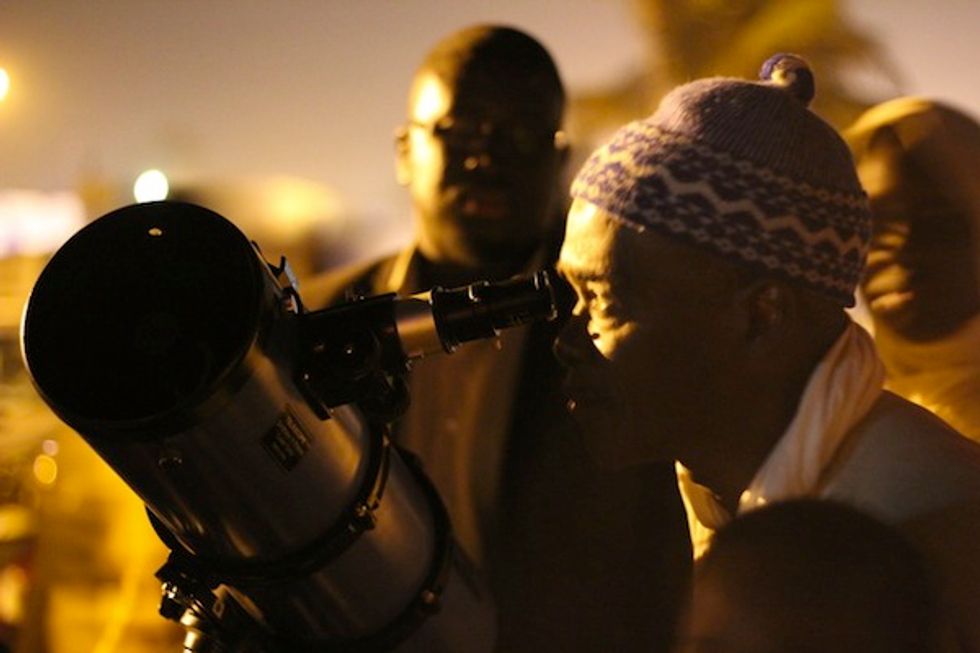 ---
Music + astronomy is definitely an unconventional combination, and in the form of a music festival it's pretty much unprecedented. The ASAMAAN Festival of Music & Astronomy, set to take place on Gorée Island - Dakar, Sénégal on April 19th, 2013, looks pretty awesome and needs your support!
"Asamaan," meaning "sky," "heavens," or "outer space" in Wolof, evokes the notion of Earth in context of the wider universe and of humanity as a forcibly interplanetary condition. As such, the curatorial aims of ASAMAAN are dually to explore the cosmos in a literal sense via stargazing and to prompt imaginative exploration via concerts and video that reflect on the aesthetic traditions by which humans contextualize themselves within cosmos." With concerts by Noura Mint Seymali (Mauritania), Jay Gandhi (USA / India), Elhadji Noumoucounda Cissoko (Senegal)  check out the deets below for why they need your support:
The costs of executing the festival are formidable - especially as we seek to remain a FREE public event.  It is important to us to maximize accessibility by keeping admission open as we feel it appropriate to the resident community and the educational aims of the festival.  Looking at the sky and listening to great music should be free!

After receiving some initial backing from the US Embassy in Dakar, Insitut Français, Cinema Numerique Ambulant, and Eiffage Senegal, ASAMAAN has secured some of the essentials and engendered some great support and enthusiasm around the event.  However, we're not all the way there yet on the budget and need extra funds to make ASAMAAN a success! Your support will go directly towards the following:

-Artist Fees, Travel, and Lodging

-Publicity / Promo

-Logistics; equipment rental, event staff, permit fees, etc.
Check out their Kickstarter page for more information and to make a donation to what will hopefully be an amazing event.