Video: Sena Dagadu [of Irie Maffia] x M3nsa 'Extra Large'
Watch (literally) larger-than-life music video from Irie Maffia's Sena Dagadu and FOKN Bois M3nsa for "Extra Large."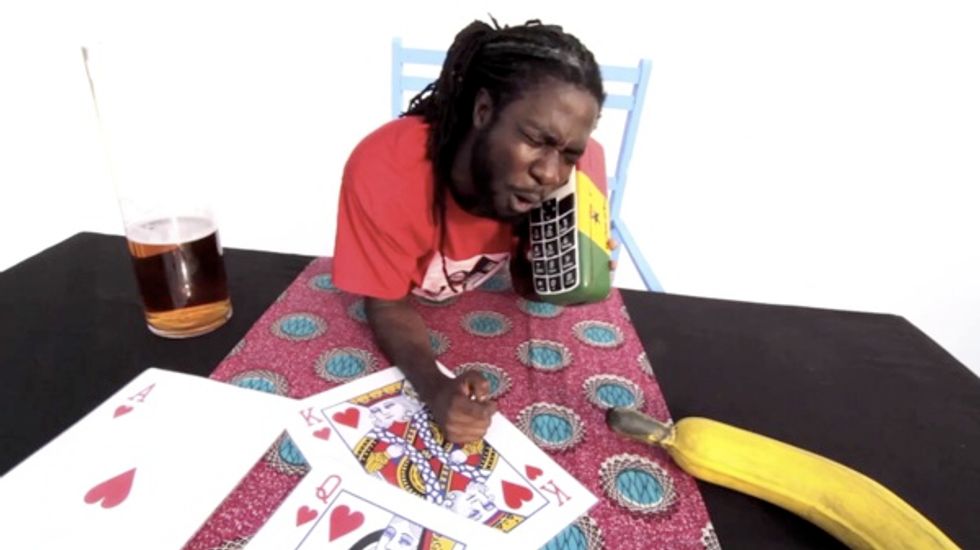 ---
Ghanaian prankster M3nsa, one-half of the FOKN Bois, connects with Irie Maffia songstress/rapper Sena Dagadu in the echoing-synthesizer track "Extra Large." The playful video takes a literal interpretation of the song title, placing M3nsa and Sena amidst a group of larger-than-life everyday objects. The buzzing beat was crafted by fellow Irie Maffia producer ELO, who the FOKN Bois previously collaborated with on the FOKN Dunaquest in Budapest. Watch the video for "Extra Large" and grab another recent M3nsa track with Mutombo Da Poet below.
[H/T AfriPOP]