---
This week we continue to bring you the latest news on Africa with selections from different media outlets around the globe. Be sure to check back each Thursday for pieces that dig deeper than the headlines on the latest news on Africa!
1. The Israel Debate in South Africa
By: Peter Beinart
For The Daily Beast, Peter Beinart explores the relationship between Israel and South Africa, or more specifically Jews in South Africa. "First, apartheid heightened the Zionism of South African Jews. To be sure, South African Jews were Zionists long before the National Party began instituting its policy of legalized racism in 1948. In fact, because South Africa had no significant Reform movement—which served as the locus of American Jewish anti-Zionism in the early twentieth century—a Zionist consensus emerged among South African Jews decades before it did in the United States." Check out the article for a really informative exploration of Zionism and divestment in South Africa as many consider Israeli apartheid in a supposedly post-apartheid era.
2. The Battle for Mali's Soul Is A Battle for its Music
By: Robin Denselow
Coinciding with the conflict in Mali, the latest outrage has been the Sharia imposed ban on music in the country, which previously boasted one of the continent's most prominent festivals: Festival au Desert. Robin Denselow writes, "Nowhere does music have a greater social and political importance than in the vast desert state of Mali. Therefore, it is shocking that it has been banned in the two-thirds of Mali currently controlled by Islamic rebel groups." Check out the article for some context on the ban and a great slideshow of previous festivals.
3. African Diaspora Returns Home to Claim its Place at the Top of the Pile
By: Anonymous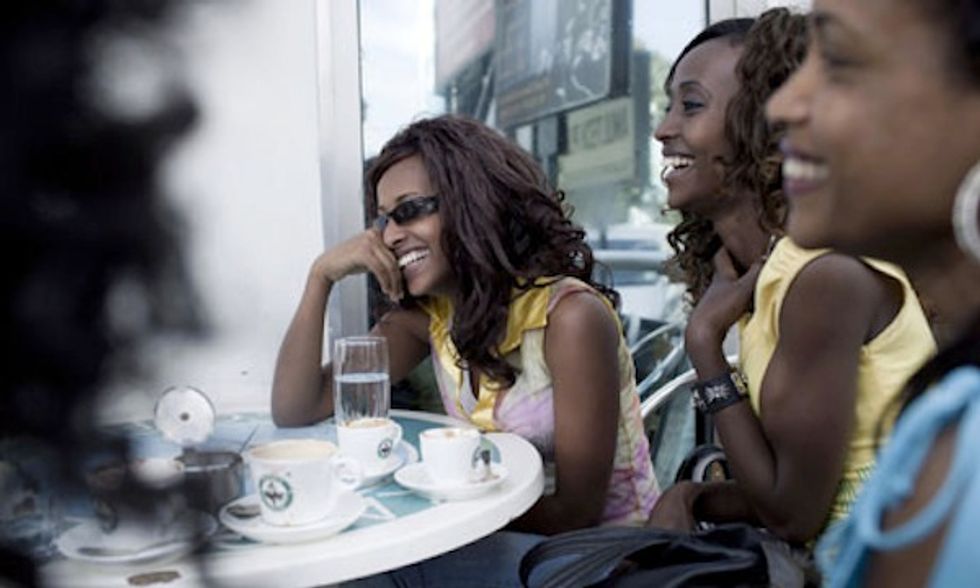 We love snark around here. Can't get enough of it. So when African Arguments published an anonymous article that's basically snark + Africa is rising + sarcasm, we were pretty satisfied. The article takes the "Africa is rising debate" and drops it on its head by focusing on how Afropolitans and diaspora returnees  themselves engage with the debate: "In the New Rising Africa, no one is apparently hungry. Hunger is a road stop on the journey to infinite riches. The girl on the rubbish heap is actually a budding entrepreneur searching for plastic bags to sell which in less than a generation will transform her "business" into a recycling plant. She is not unique, as in this new African place everyone can succeed. She is on her way to becoming one of the richest women in the world. Just.You.Wait. You go see her rise. No capital, education, equality measures, wealth distribution policies or useless aid. Sister is doing it for herself."
4. Eritrea: Ambassador H.E. Girma Asmerom Addresses African Union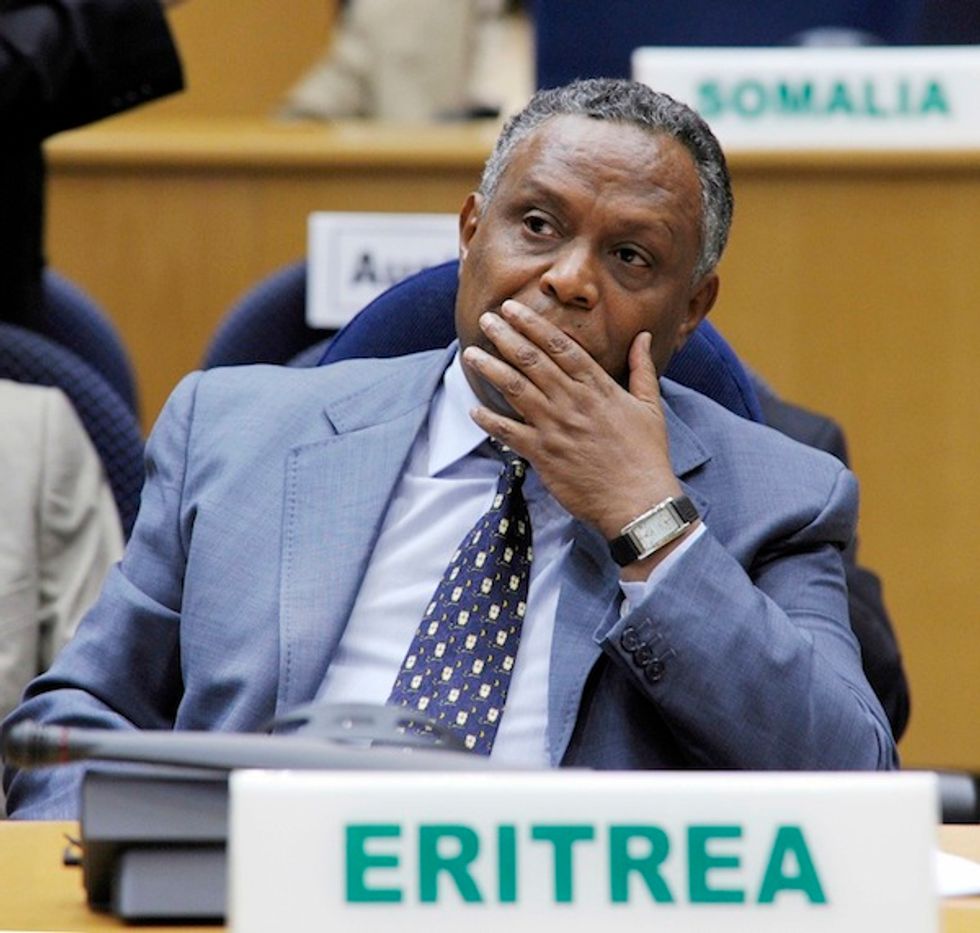 Eritrean Ambassador Girma Asmerom addressed the African Union this week discussing the peace process between Ethiopia and Eritrea, South Sudan, and Somalia. It's always interesting to see how government officials articulate their contentions surrounding certain policies. Check out the address for specific information regarding Eritrea's relationship to peace and security on the continent.
5. The Story About Daughter of Angola's Longtime President Being Africa's First Woman Billionaire
By: Louise Redvers
Last week it was declared that Isabel Santos, was the first female African billionaire. But just a month ago, it was declared that Folorunsho Alakija was the world's richest black woman, bypassing Oprah Winfrey. This article penned by Louise Revers for Africa Is A Country, necessarily questions how Santos was declared the first female billionaire as well as the critique that her wealth has been generated from nepotism and corruption in Angola: "This week the Twittersphere has gone mad over an article published by Forbes claiming that their "research" has uncovered the fact that 40-year-old Isabel Dos Santos is Africa's "First Woman Billionaire." The story was picked up by AFP (and hence a number of online news sites around the word, like this South African one), the BBC, and of course the British Daily Mail and many more besides. The relish with which the story was tweeted and shared on Facebook came as some surprise to anyone with a vague knowledge of Angola or Portugal, where media has been reporting Isabel's extensive wealth for over five years. On the latter, check here and here. There has been a fair amount written about the Princess, as she's not very affectionately known to Angolans, in the English-speaking press too; here and here are two examples from South Africa's Mail & Guardian. But obviously, the words billionaire, woman and Africa have formed such a tasty cocktail and induced sudden memory loss among even the usually well-informed."