Red Bull TV recently unveiled Uncredited: The Story of Afro Dance, a film highlighting Nigeria's vibrant and influential dance scene. The story highlights backstories and performances from several renowned and upcoming artists, including Kafayat "Kaffy" Shafau, who was one of the pioneers of Nigeria's Afro Dance, and the influence that it had on the Nigerian music scene and in African pop culture in general.
The documentary does a deep dive into the rich history of Afro-dance and its heritage while highlighting how Afro-dance has influenced the arts globally.
Afrobeats has become a global phenomenon, which has influenced viral TikTok dance trends seen across the world. Although the work of Afro Dance innovators has significantly contributed to the success of global music hits, many of its originators have been unsung. This documentary gives viewers an opportunity to give the iconic dancers their flowers for their numerous contributions to African music and pop culture.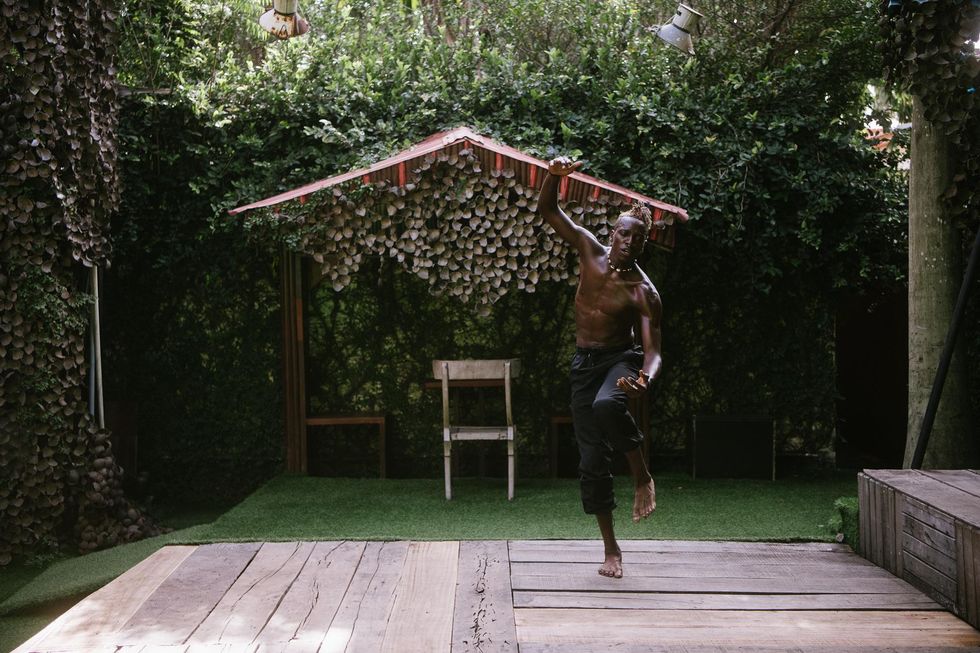 Still from The Story of Afro Dance.
Photo courtesy of Red Bull
In conjunction with the documentary's release, from December 8th through 10th, the world's most celebrated dancers – including Liberian-Korean dancer David "The Crown" Staler – will take center stage at the Red Bull Dance Your Style World Final in Johannesburg, South Africa. During the event, over 30 countries will bring their best street dancers to the world's biggest street dance competition, which will welcome all street dance styles together, where they will showcase their creativity and expertise to impress the audience.

A segment of the documentary follows dancers to the national finals of the Red Bull Dance Your Style contest, which highlights the next generation of street dancers. Among them is Chibueze Blayke, who nearly gave up on a dance career, and members of Nigeria's viral Westsyde Lifestyle dance crew, BJ Miah and dancer Eromose-Ordia Tom-Tom.
While discussing the show, legendary Nigerian dancer Kaffy, known for her electric dance moves in a multitude of iconic music videos, said that the platform gave an excellent opportunity to rising talent. "I'm so happy when opportunities like this arrive," said Kaffy. "These young people are underserved with platforms, and that's what it is – it's just the beginning of unraveling greatness."
The Red Bull Dance Your Style World Final will stream live from Johannesburg on TikTok on Saturday, December 10, 2022.