Once viewed as tools of war, drones are the next frontier of Africa's digital renaissance. As entrepreneurs across the continent explore the commercial applications of drones, Kwamena Hazel is harnessing drone technology to drive development.
---
Hazel's company, Aeroshutter, is a self-described "creative drone agency." In just under two years, Hazel has amassed an eclectic customer base. Clients include everyone from multinational mining companies to pop stars like hitmakers Mr. Eazi and Kwamz.
Based in Accra, Hazel studied computer science at Kwame Nkrumah University of Science and Technology, one of Ghana's top universities. After graduation, he headed into banking, but continued to follow tech trends and got into drones as a hobby. As the technology became more popular in the United States and Europe, Hazel began to consider how to introduce drones in Ghana. Although the high price tag and fear of losing an expensive gadget initially deterred him from making a purchase, drone manufacturer DJI's introduction of a "return home" function was the green light to launch his company.
Kwamena Hazel. Photo courtesy of Aeroshutter.
"Even before buying the first drone, I had a blueprint for my business," Hazel says. "In the beginning, because it was a new technology that most Ghanaians hadn't heard about, I mostly focused on taking pictures from a different perspective."
When Hazel first flew a drone near his family home, he recalls frightening local people. However, as people have become more accustomed to seeing drones in urban centers, fear was gradually replaced by curiosity and eagerness to try out the new technology. "Initially, people would request aerial shots for weddings and events," the entrepreneur explains. "But once we started putting pictures on social media, we garnered a lot of buzz, which not only helped us educate Ghanaians about the new technology, but also get the attention of potential corporate clients."
Aeroshutter offers a wide-range of services for the farming, mining, and construction industries including 3D volumetric image processing, aerial photography, and commercial property surveillance. While the standard surveying process can take between three to five days, Aeroshutter's drone technology can cut the process down to 24 hours. In construction, the company uses drones to help clients assess building progress.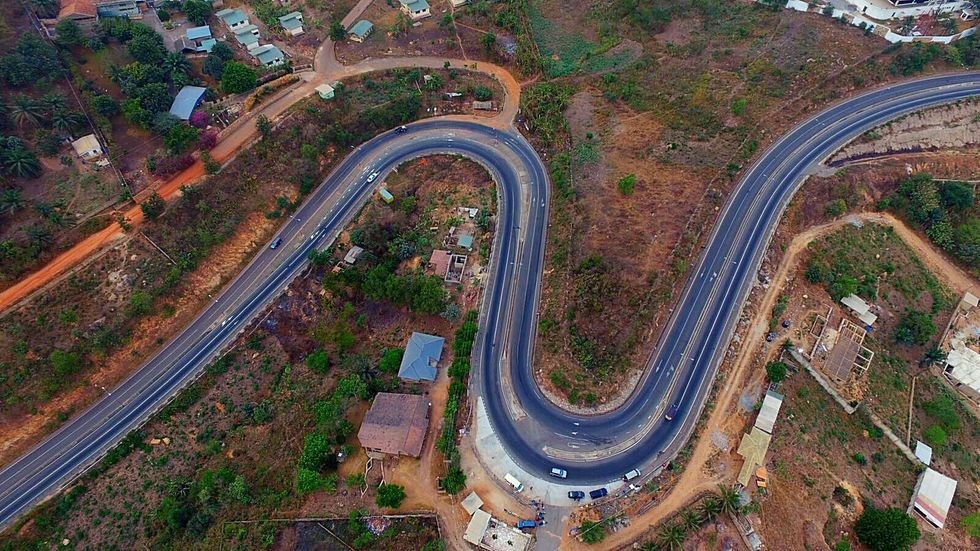 Photo courtesy of Aeroshutter.
While Aeroshutter's growth trajectory looks promising, financing remains difficult. Drone purchases from the United States are expensive. "We buy our stuff in dollars, which means you have to work four times over before you can purchase products," Hazel explains. "You have to work extra hard to buy things that can be easily obtained in the U.S. People complain sometimes about our prices, but we have to recoup costs, buy new parts, and upgrade our fleet. The highest quality drones can cost as much as $12,000."
Despite the challenges, Aeroshutter sees many avenues for future growth. In the energy and insurance industries, for example, Hazel hopes that drones can be used to help assess damage to power lines or damage sites. New projects launching in 2017 include Aero Ads, an innovative drone advertising service, and Aero Arcade, a drone-racing series.
"As we build a team that understands the technology, and what it can do for the Ghanaian economy," he says, "we're pushing the boundaries of how drones can be used to build the Ghana of the future."
Akinyi Ochieng is a writer and researcher of Gambian and Kenyan origin who studies the culture and politics of emerging markets. You can follow her on Twitter @kikiochieng and her blog.