Do you want to go to school in North America? You're definitely not alone. International students make up about 5 percent of all students enrolled in post-secondary education in the United States, and the numbers for all of North America are growing. With over 150 universities in the United States and 26 in Canada in the QS World University Rankings, there are plenty of highly rated institutions to choose from. Here's how to get started.
---
Take Your Time
Don't expect to rush through the process. In fact, many experts recommend starting about 18 months before you intend to start university. Many school systems on the African continent finish high school at age 17, and taking a year off to complete all the testing and polish your application is a good option.
In some cases, depending on where you are, you may actually begin to take courses in secondary school that will be recognized by American and Canadian universities, and may allow you to skip certain prerequisites. It's called the Advanced Placement Program, and you can find out whether there's a school near you online offering AP courses here.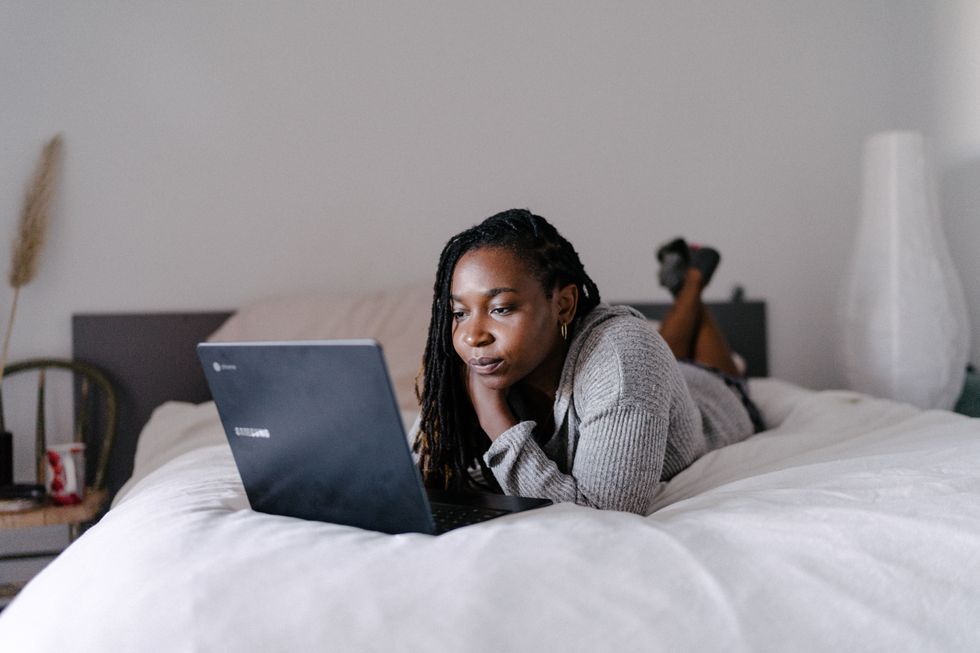 Photo Via TONL

Do Your Homework
Moroti Orija, who came from Lagos, Nigeria to study biomedical science at the University of Florida in Gainesville, has some good advice: "Be patient." Help is out there for just about every aspect of the process, including scholarships and other financial assistance. The biggest stumbling block may be finding that help.
Perseverance is your friend in the whole process. That includes the paperwork you will be required to fill out, and navigating the website of the universities you've chosen to investigate. It's not an exaggeration to say that at times, you might be forgiven for thinking web designers deliberately made it hard to find what you want. "That's really frustrating," Moroti agrees. "Take your time, and be patient."
What is called a college in Canada is generally a more vocationally oriented institution and may not grant bachelor's degrees, while American colleges do. Most universities in Canada are public, in contrast to the United States, and that can affect the fees you will have to pay. Generally, Canadian university fees, even for international students, are lower than those of private American universities. Canada is a bilingual country and, depending on your choice of institution, you may be required to demonstrate proficiency in English or French.
Naturally, first you will be looking for institutions that may specialize in your field of study. But, after that, there are many other aspects of student life that come into play. Contacting the school's African or Black students' association will give you real world information.
The Application Process
In Canada, the application process generally involves only academic transcripts, an admissions essay, language proficiency, and some may also use SAT scores. The way you will apply depends on where the institution is located. Some Canadian provinces have a single online portal for applications, such as Ontario, where in other provinces, you will have to apply to each university separately on their own system.
You can research Canadian universities and colleges at UniversityStudy.ca including scholarship opportunities.
The application process for American universities is more involved and will generally require more time. Along with the basics of academic credentials and an admission essay, you may be required to provide letters of recommendation from teachers and others, and proof of extracurricular activities that are relevant to your educational goals.
Most colleges and universities in the United States and some in Canada use the SAT, a standardized test that measures writing, reading, and math skills. There are a variety of tests that measure English language proficiency, including TOEFL, MELAB, and PTE Academic. If your education was given in English, you may simply be able to provide proof of that in lieu of tests.
You may have to submit your school records to what is called a credential evaluator who will assess not only your credentials, but the institution you received them from, and the curriculum you studied.
One advantage of the American system is the Common Application a one stop shopping portal for college applications. You can research colleges and programs, and find out about financial aid, as well as begin the actual application process.
Once you've gotten a letter of acceptance, you can apply for a student visa. You'll have to show that you can support yourself during your stay, and you may have to provide a police certificate to show that you have no criminal record.
Applications for student visas can be completed online at:
For the United States, click here.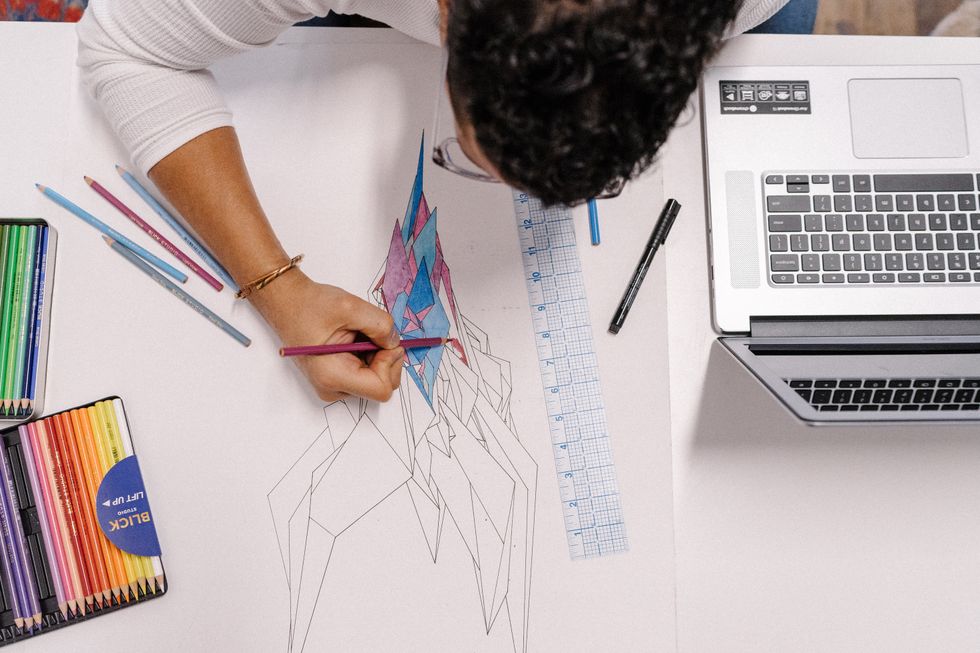 Photo Via TONL
Alternatives
If you have education or work experience in your home country, it may be possible to enter some programs and universities with some basic math and language literacy testing, rather than the usual academic credentials. Apprenticeships and internships may also be good alternatives. Beekah Abraham is an entrepreneur in Hamilton, Ontario, originally from Kenya. "I went under the mature student category," he explains. As such, work and life experience can take the place of some academic credentials.
Even if your circumstances seem dire, there is help available that can help you get to school in North America. For the United States, there is the Refugee Center and in Canada, the Student Refugee Program of the WUSC or World University Service of Canada. Both organizations can help with scholarships for international students, including refugees.
Once a refugee in South Sudan, Emmanuel Mabe graduated from the University of Toronto with a double major in International Relations and Environmental Policy and Practice, then went on to get a Masters of Public Administration from Queens University.
Emmanuel Mabe was one of many student refugees who benefited from scholarships and other help through a program administered via the Windle Trust, a UK-based non-profit in Kenya. They helped him register for language and literacy tests, put together his academic records, and then the organization shopped his academic package to a number of North American universities. There are many such organizations working in various regions of Africa.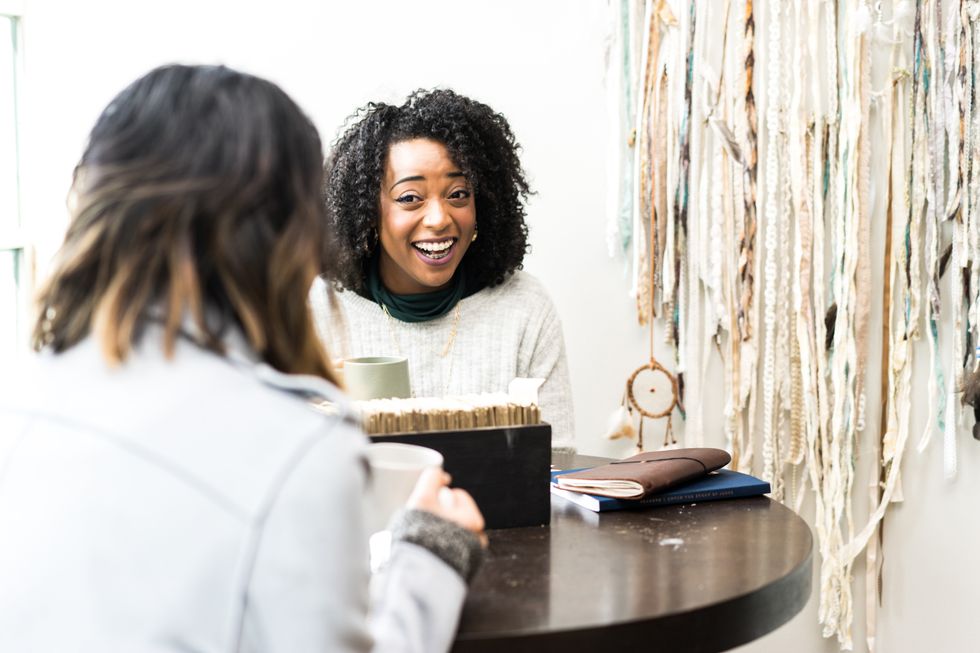 Photo Via TONL
Culture Shock
There's no way of getting around it—student life in Canada or the United States is different than what you've been used to back home. Writer Kobinna Ulzen has attended courses at various institutions, including George Brown College, Ryerson and York Universities, since coming to Canada from Ghana. His advice for African students is to the point. "To be aware that you're coming to a culture where race is a reality." He points out that North American society is more diverse than what they may be used to back home. There are other differences that can affect life both in and out of school. "People may be coming from a culture where time is a little more flexible," he adds with a laugh.
Student groups and associations are a lifeline for international students, providing everything from companionship to advice on where to find the best food from back home. They serve an especially important role for students in communities where the local population is not very diverse. It was fellow students who helped Emmanuel get his paperwork in order, which in his case included a social insurance number as a landed immigrant, health card, and bank account.
Some differences will relate directly to your education. In many African countries, standardized entry tests at specific grade levels are the norm, and it makes for a competitive atmosphere among students. Emmanuel sees the benefits of North America's looser educational philosophy. "I really think here, every student is left to find out what they are good at," he says.
Researching and writing essays, with citations in the correct format, was a new skill that Emmanuel Mabe had to learn. "I think, when I was in Kenya, the only essays I wrote were in studying the English language," he notes.
Classroom dynamics can be another source of potential confusion for students from the African continent. Working in groups, Emmanuel learned that he had to speak up, and that other students wouldn't hesitate to counter his or anyone's ideas. To Emmanuel, the friction from other students seemed almost aggressive. "Be prepared. Challenge what somebody else asserts," he advises.
"Over here, they definitely appreciate you making comments more," agrees Moroti. "You do have to speak up."
The Weather
North America is a large continent, with many different geographical regions, and that means a lot of variation in the one thing that will affect all students from the African continent—the weather. "I think that's what everyone talks about," Moroti says. Even in Florida, in the southern United States, there are surprises for those used to the reliable warmth of tropical climates. "It gets cold really quick," he says. "It makes no sense. You have to get used to getting up and looking at your phone to find out what the weather is like."
Remember to bring warm clothes, and get started early.