Featured
An African Minute: Rwanda's House of Tayo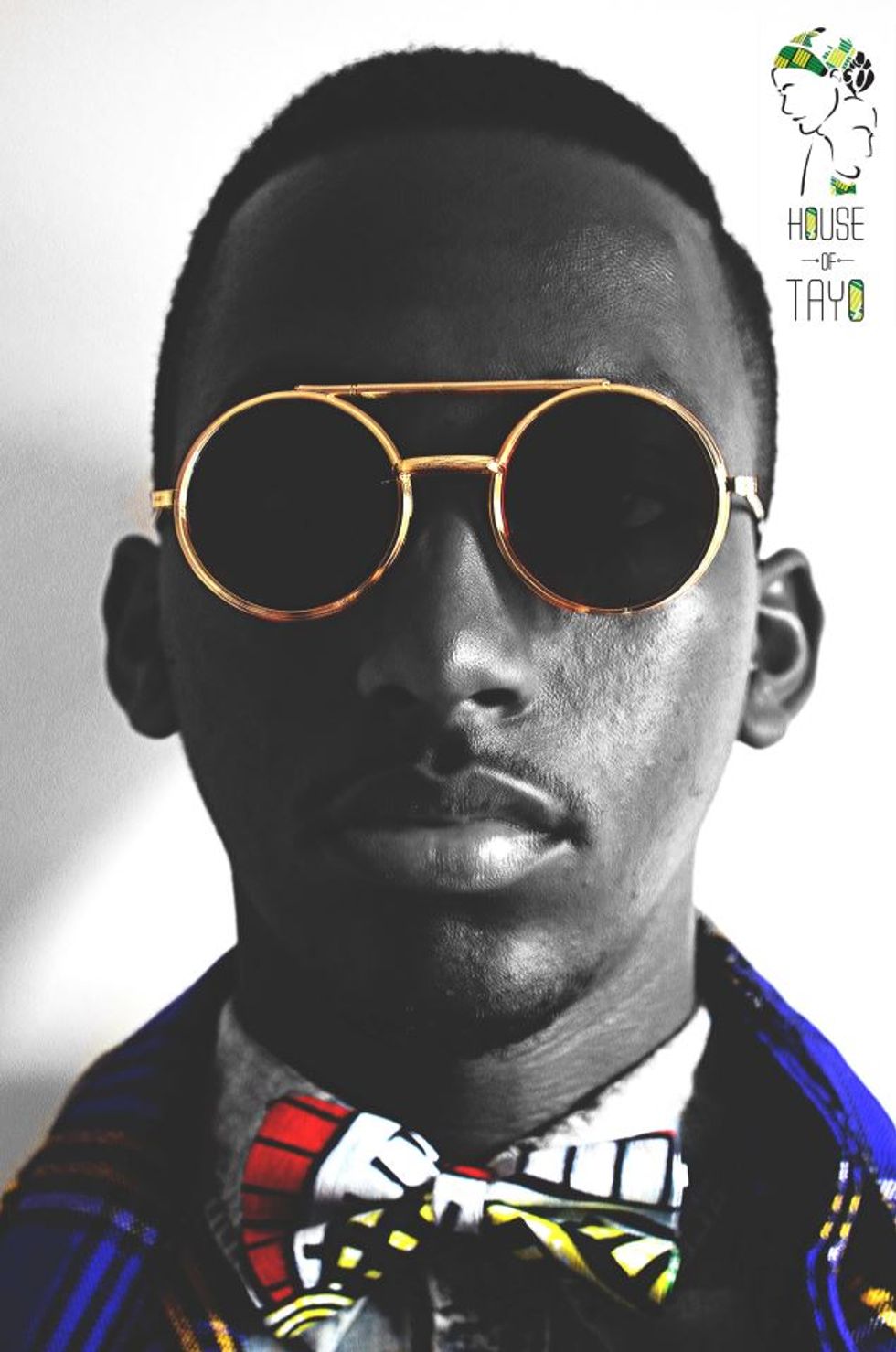 ---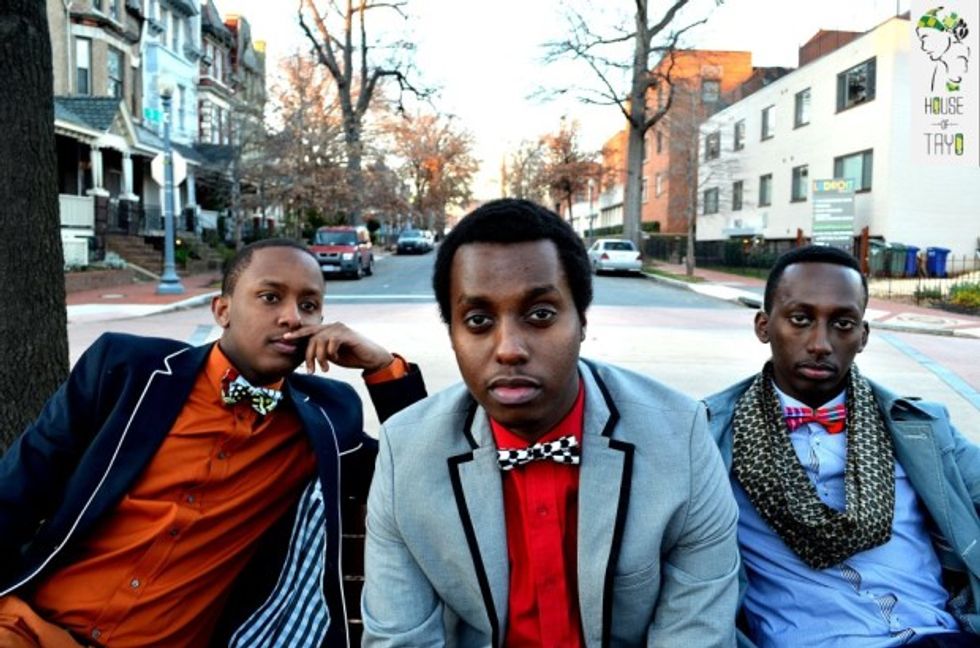 What is House of Tayo and why has it got everyone talking? Elegant and chic with a taste of local flavour, House of Tayo is the latest clothing brand hitting the fashion blogosphere by storm. Featuring bold colours and scene-stealing prints, their first collection proves why Rwanda's Matthew Rugamba is this year's designer to watch. We spend "An African Minute" with the man behind the scenes. 
1. House of Tayo uses stunning African wax print fabrics. Where do you get your supply and how do you choose your fabrics?
I source all of my fabrics locally. When I first decided that I wanted to use African wax print I made a trip to the marketplace in downtown Kigali. I met a group of lively middle-aged women who have been dealing with these fabrics almost all their lives. For some of them it is a family business and something that they will hand over to their children. They understand this fabric more than anyone else I have met. They are able to tell you the significance about certain patterns and colours in a more cultural context, and as a result I was immediately drawn to their stories.
When it comes to my method of picking the fabric, I actually just stand back and look at hundreds of prints stacked up in these ladies' stalls and I simply pick the ones that stand out to me the most. I look for a special dynamic in each and every piece of fabric. If I have a bright and powerful colour I try to have a less complicated print on it and when I have a highly complicated print I prefer to have it on softer colours. There is always the danger of creating a piece that is too loud and I try to keep an eye out for that.
2. What inspired you to launch House of Tayo?
Having completed my second year of college in the United States, I found myself reflecting upon the fact that I repeatedly found myself in a position of answering questions about the food, music, style, culture, and history of my home continent of Africa. Through this, I realized that dispelling myths and sharing anecdotes of life growing up in various parts of Africa has—in fact—been an equally enlightening experience for me as it has for those with whom I have shared my stories. It was through this realization of my growing affinity for the sights, sounds, experiences, and aesthetics of his home continent of Africa that House of Tayo was born. It is a creative vehicle through which I can capture, interpret, and purvey the bright colours, rich fabrics, intricate textiles, poise and elegance of African fashion.
3. How would you describe your own personal style?
I would describe my style as classic. A year or two ago I was going through my albums looking for pictures that I was going to put up on my dorm room wall and it was an absolute cringefest. I winced at the pictures of me in my early teens wearing doorags, oversized T-shirts and huge "diamond" encrusted belt buckles with my initials. Granted everyone else has these kinds of pictures, but I just felt that didn't accurately display my personality and character. It was simply a phase, a fad, a trend. I wanted to be able to look at a picture of myself and not be able to date it based on what I was wearing and this is the state of mind I was in when I started House of Tayo. I wanted to create pieces that were unique but more importantly ones with longevity.
4. Which style icon(s) would you love to see wearing your designs?
Oh wow. I mean there are so many that I could think of— Theopholis London, Kanye West, Kid Cudi, Mark Ronson, David Beckham, Spike Lee, Andre 3000, D'banj, Solange Knowles, Janelle Monaé, Ozwald Boateng. I'll stop there for now.
5. So far you have a wonderful collection of print fabric accessories. What can we expect to see from House of Tayo in the future?
Thank you for your kind words. Well there are a couple of different accessories that I am working on with my team right now but we definitely have plans to make actual clothing in the near future. Be sure to follow House of Tayo on Tumblr, Facebook, and Twitter.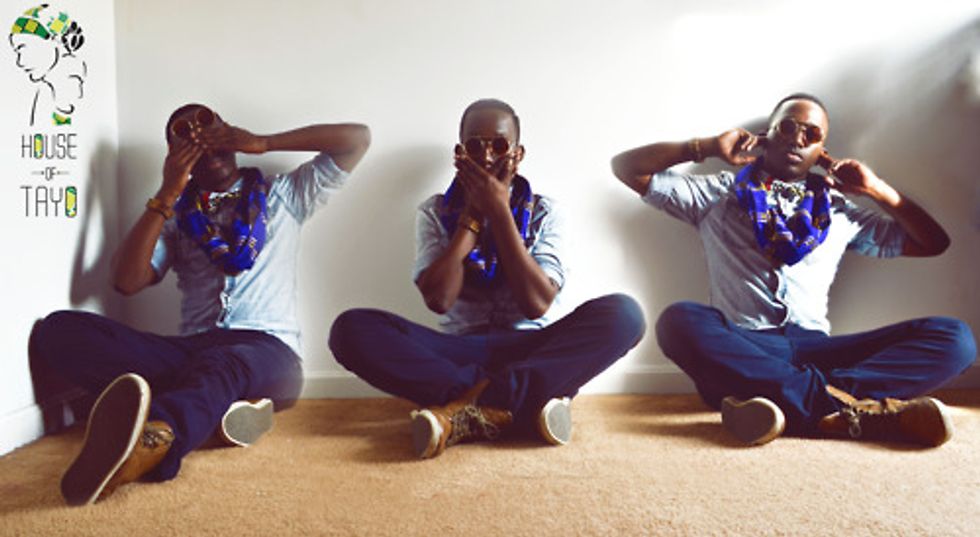 Check out more OKA's African Minute interviewees- folks whose work reflects a new perspective of Africa:
Congolese superstar rapper Hugo Million
South African fashion designer Gareth Cowden
Nigerian songstress Zara Gretti
Zimbabwean celebrity hair and make up stylist Jackie Mgido
Kenyan comic artist Chief Nyamweya