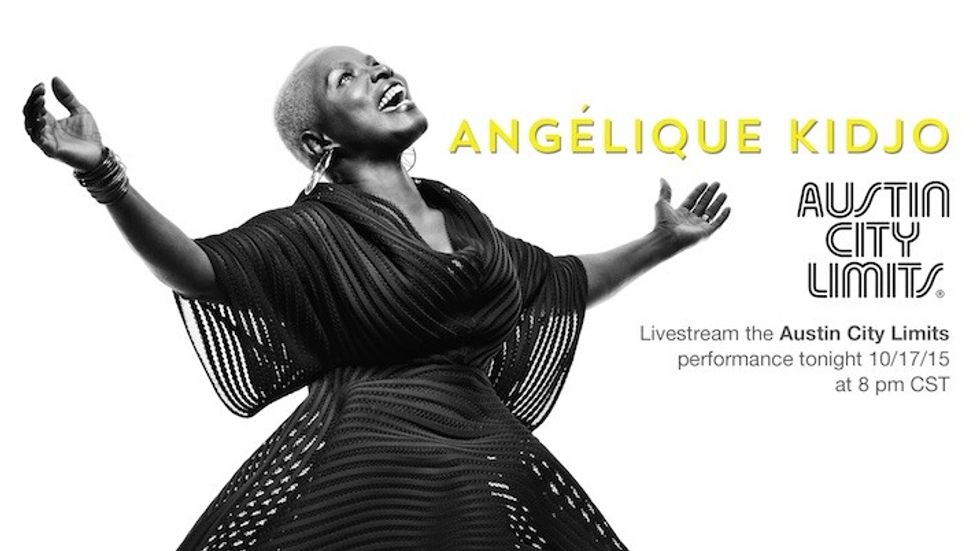 ---
Tonight, October 17, Angélique Kidjo will make her Austin City Limits debut at the Moody Theater in Austin, Texas. The performance will be streaming live beginning at 8pm CST/9pm EST. The broadcast version of the show will air on PBS.
After winning her second career "Best World Music Album" Grammy earlier this year, the Beninese musician and activist released Sings, her collaborative album with Orchestre Philharmonique du Luxembourg, in March. Last month Kidjo, lit up the stage at the United Nations General Assembly in New York City with a speech and performance after Pope Francis.
Tune in Saturday, September 17, at 8pm CST/9pm EST to watch Angélique Kidjo live on Austin City Limits.