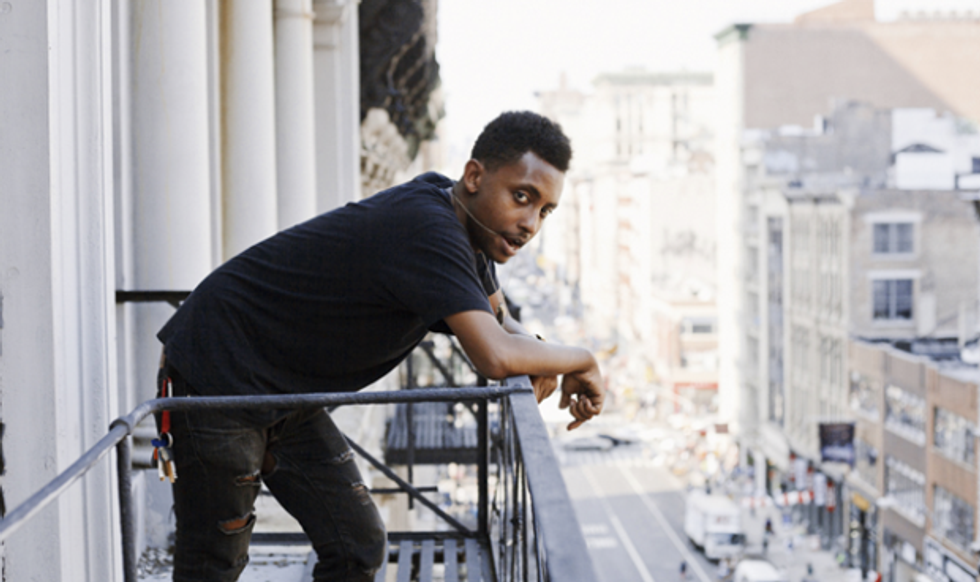 ---
Meet Awol Erizku--Ethiopian born, Bronx-raised photographer on the rise. Erizku specializes in a sort of new-age portraiture that is creating buzz throughout NYC's art scene as well as the city's young creative elite. The 24-year old Cooper Union grad has photographed the likes of Yasiin Bey aka Mos Def, Travis Gumbs, and Joshua Kissi of the style blog Street Etiquette, and white-hot newcomer A$AP Rocky and his A$AP Mob enclave.
Erizku had the opportunity to intern under famed photographer David LaChapelle, who inspired him to begin taking photography seriously. Since then, Awol's work has fostered a huge following on his Tumblr page titled Thank you, Come Again and has also been picked up by the Chelsea Gallery. Erizku closed his first solo show July 20th at the Hasted Krautler Gallery that has been on view since June 14th. Awol's second solo showing opened on July 19th downtown at Rivington Design House and will be on display until September 6th. The show consists of Erizku's classical inspired portraits—vivid snapshots of young New Yorkers of color against a black background staring into the camera. His subjects can be seen donning Louis Vuitton scarves, bamboo earrings, Versace, and some even appear nude. Awol's images immortalize a movement of young, black, stylish, beautiful creators in this city.
With two official showings under his belt and a host of cool kids in his corner, Awol Erizku seems to be well on his way to photography superstardom—however, that will have to wait as he will be packing his camera up this fall to head to Yale University where he as been accepted to study in their Visual Arts MFA program. We're positive that this move to the Ivy League will only bring Erizku back to the city with an even cooler and more polished eye for the lens.