In our '10 Things I Love' series we ask our favorite musicians, artists & personalities to tell us what they like the most about their home country.
---
For this new installment, musician and gender rights activist Brian Bwembya, better known as B Flow, tells us his favorite things about his home, Zambia.
ZAMBIA — Two years ago, OkayAfrica got to know B Flow closely when he joined our editorial team for a few months as part of President Obama's 'Mandela Washington Fellowship for Young African Leaders Initiative.'
He's now continuing his music career and using his songs to advocate against gender-based violence and educate youth on HIV/AIDS.
B Flow will be playing NYC, D.C., Philadelphia, and Pittsburgh this month, check out all information and tickets for the concerts here, and read Brian's 10 Things I Love About Zambia below.
It's a haven for peace
I'm proud to have been born in a country that has no history of war and genocide. Zambia is known as "Africa's haven of peace." We believe in resolving our misunderstandings amicably without resorting to violence and turmoil. When Zambian citizens are unhappy about something, they never react in a violent manner. If they have to, they will stage peaceful protests without breaking any property. On the political front, we're one of the few African countries that have had the most peaceful transitions of power from one leader to another.
Our female leadership
Since 2015, Zambia has had a female Vice President, Inonge Wina. This is good because it gives more women inspiration to take up leadership roles. It's also great to note that Zambia is recording an increase in the number of women leading various civil society organizations, government departments and corporate entities. The nation is beginning to appreciate the fact that women are equally capable of driving its development process, and more women are now pursuing male dominated careers.
Our 73 united tribes
Zambia has 73 tribes, yet we are very united. We're not the richest nation but we can at least afford a smile compared to many rich countries that have everything, but their people are sad, stressed and divided. The game of football is one of the things that unite us. When we meet at the stadium, one would think we're all from one family. Our bond is further strengthened by what we refer to as "tribal cousinship." Traditional cousinship entails that a person from one particular tribe can joke about a person from another without expecting them to get offended. Since 1964, our motto remains "One Zambia, One Nation,'' which was coined by our founding father and freedom fighter Dr. Kenneth Kaunda.
Talented young musicians
Gone are the days when young people waited for the government to create jobs for them. Many of us have discovered our talents and employed ourselves and others. Zambian musicians are now getting international recognition. Roberto and Mampi have toured most parts of Africa. The group Zone Fam recently won a Channel O award, Ruff Kid won a BEFFTA award, and Slap Dee has represented Zambia at the MAMA Awards. The growth of the industry has benefitted me too. Zambia has given me my shine, I can proudly brag that I am the first and only African artist to receive an award from a sitting U.S. President and to headline at Hollywood's Dolby Theatre, yet I come from a country that a lot of people in the world don't even know exists.
Traditions remain strong
The world has become a global village, and Zambia appreciates the changing global trends, but we have proudly preserved the most important elements of our culture. Zambian women and men still wear Chitenge, the traditional Zambian dress. With the growing fashion industry, Zambian fashion designers such as Kamanga Wear, Fay Designs, Kutowa Designs and many more are now designing clothes made out of the local Chitenge material.
Since time immemorial, we have continued to celebrate our traditional ceremonies. Young people's respect for elders is still an important part of our culture. We've been taught to regard every elderly person as our mother or father, so we respect them and they respect us. At every state function, there's always a traditional dance group comprising dancers dressed in indigenous Zambian outfits, singing traditional music and playing the traditional Zambian drum, Ing'oma. While we appreciate Western instruments such as electric guitars and pianos, we still play our own marimba, which produces rich sounds that come out like a blend of piano and drums.
Nshima
Some countries call it pap, others call it fufu, we call it Nshima. It is our staple food prepared by mixing corn meal and hot water to form a thick porridge that can be eaten with relish such as beef, chicken, sausage, fish and vegetables. Like football, Nshima unites us. You need to visit a Zambian family or restaurant to see how we eat Nshima like we are in fellowship.
Tourism
With good publicity, the Zambian tourism industry will become one of the biggest sources of foreign exchange. We are blessed with various waterfalls countrywide. One of the Seven Wonders of the World is the Victoria Falls which is situated in Livingstone, the tourist capital of Zambia. We're also blessed with copper, a mineral known as the pride of Zambia.
Music For Change
The birth of the #MusicForChange movement in Zambia has made me love this country more because it's given me hope and confidence that our children and future generations will not grow up watching and listening to stuff that can influence them negatively. I love the fact that the nation is gradually embracing a movement whose ultimate goal is to ensure that our society is liberated from immorality and social injustices. I love the movement because, for a long time, the music industry has been characterized by the production of music that promotes feuds or 'beef' among artists, lack of proper artist management, dominance of songs that objectify women and lack of professionalism among artists.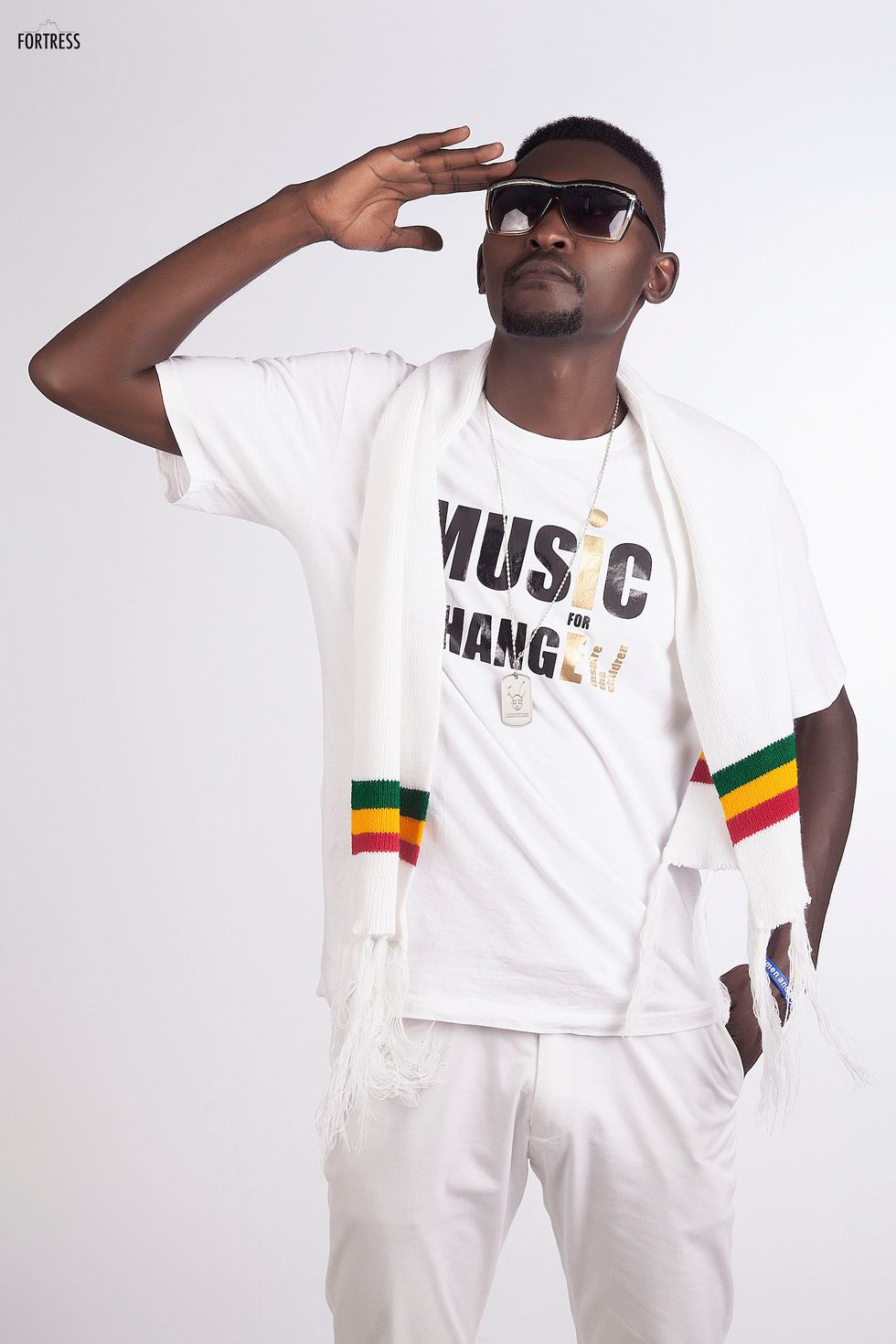 Vibrant festivals
In Zambia, there are many traditional ceremonies which celebrate the vibrant and colorful culture and history of a diverse nation. One such festival is the Kuomboka, which means "to get out of water," celebrated by the Lozi people of Western Zambia. It marks the ceremonial journey of the Litunga (the Lozi king) from his summer home in the flood plains to his winter residence on higher ground. The king travels on a large wooden ceremonial barge and the spectacle involves massive war drums and around 100 or so paddlers wearing headdresses, sometimes featuring a piece of lion's mane and skirts made from animals skins.
Warm Welcomes
After touring across four continents in the last seven years, I've never seen a country as hospitable as Zambia. Zambians don't look at visitors as enemies but as global neighbors. It's unbelievably amazing how Zambians offer greetings to strangers that they meet on the streets of our lovely cities. I've seen the friendliest people in Zambia.