This Africa Day in Pretoria, southern African art players and lovers alike gathered at the University of South Africa to celebrate and question the complexities of African identities. The occasion was the opening of the South Africa-based !Kauru Contemporary African Art Project's new exhibition, Being and Becoming. Curated by Zimbabwean curator Raphael Chikukwa and Angolan architect and curator Paula Nascimento, the show brings together the video and photography of 16 artists from Africa and the African diaspora.
---
For the esteemed Zimbabwean curator Chikukwa, the takeaway of his new show is the interrogation of African identities. "How do we look at African identities in the 21st century?" he explains to Okayafrica.
Tshepiso Mohlala, Project Director of !Kauru, tells us the exhibition and its opening night in particular are about celebrating Africa Day and creating awareness about what South Africa has to offer within the continent as well as what's happening around the rest of continent. "Let's start to have a dialogue and engage with people around the continent about using the medium of visual arts" she says.
It's a dialogue Mohlala and her team at !Kauru have been having since the project began. "It's about really addressing those issues within the continent––social cohesion issues, race, political issues and economic issues using the medium of visual arts to have that dialogue" Mohlala continues. "To say 'how can we change Africa to be a better Africa?' And also to acknowledge the production of our own contemporary art within the continent."
!Kauru Contemporary African Art Project - Being and Becoming: Complexities of the African Identity is on view until 25 June at the UNISA Art Gallery in Pretoria, South Africa. The exhibition is free and open to the public.
Check out a selection of the artworks below.
Musa Ngcobo and Olwethu Ngcobo at the opening of Being and Becoming. Artwork: Edson Chagas. Photo: Alyssa Klein
Siwa Mgoboza, Le Etres D' Africardia III, 2015. Photo: Alyssa Klein
Kudzanai Chiurai, Moyo, 2013 (still)
Délio Jasse, Faces of the Gods Series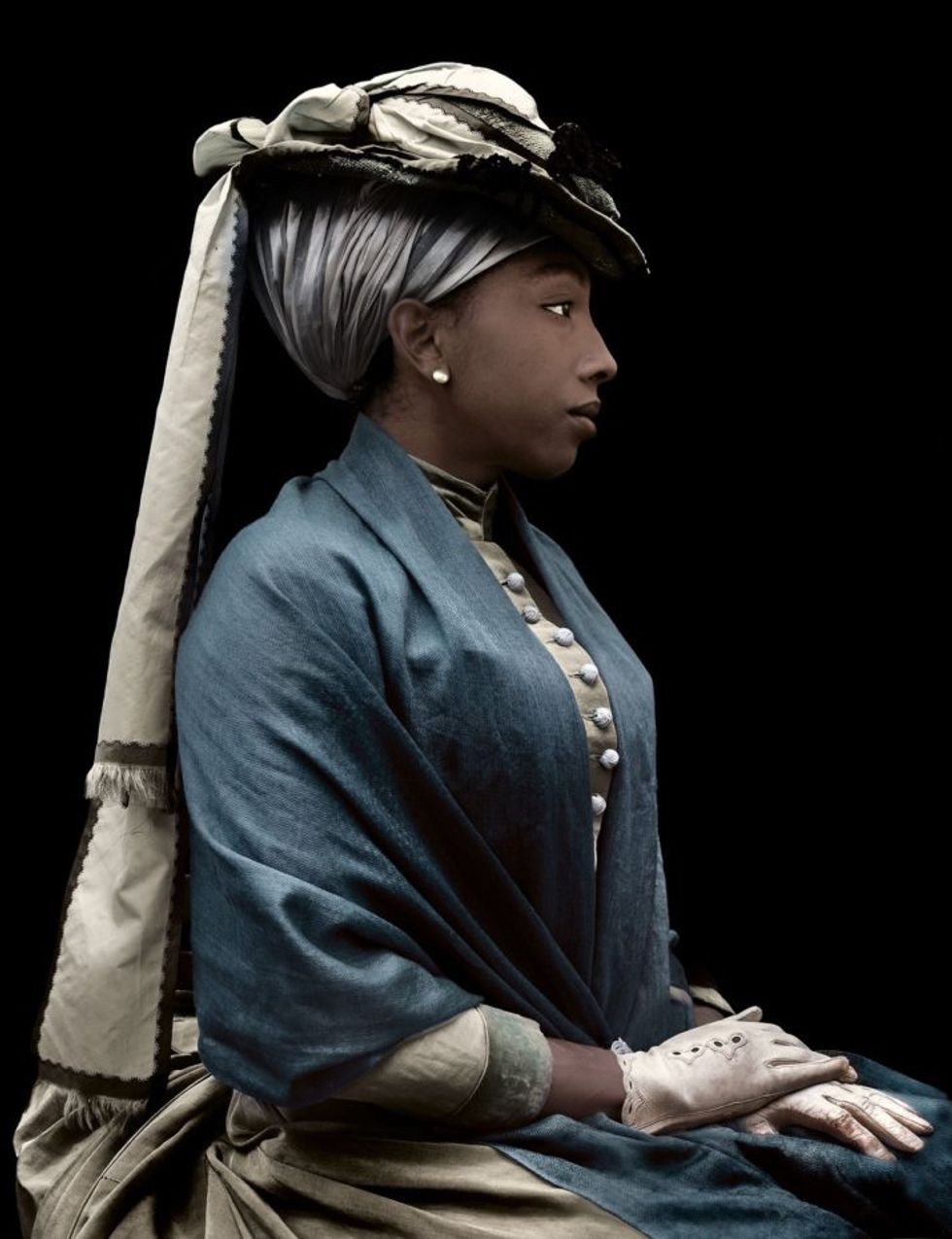 Ayana V. Jackson, Tignon, 2015