Bensoul's musical journey leading up to his debut album has not been easy. At the heart of it, his evolution from the eager, church choir kid to the Grammy Award-winning Kenyan musical prodigy has been characterised by a series of successive, biopic-worthy obstacles. As we caught up with Bensoul a few days before the premier of the album, he appears equally relaxed and excited, ready to emerge from hibernation of the isolated album-making process to share what is arguably the most anticipated Kenyan musical project of the year.

"I grew up in a musical family. My father was a musician who played the electric and bass guitar and he exposed me to a lot of music, from gospel to rumba which I consider my two main musical influences." Though his childhood foreshadowed a promising musical career, Bensoul likens his formative experiences to a young lion banished from pride and forced to survive the relentless wilderness conditions, an analogy which forms the conceptual basis of this project.
"Eventually my father didn't want me to pursue music. When he converted to Islam from Christianity, he banned me from using his instruments and discouraged me from playing music due to his religious complications. My mother would cover for me when I would get home late from playing music in church."
---
After high school, he moved to Nairobi to study Civil Engineering but shortly dropped out. Despite his father's haunting disapproval, Bensoul was adamant about following his passion for music — and trusting his gut paid off. He enrolled into Sauti Sol's Sauti Academy and soon became the first artist signed into Sauti Sol's label Sol Generation. Within a year of his signing, he earned his first Grammy Award through co-writing "Time Flies" on Burna Boy's 2020 album, Twice As Tall.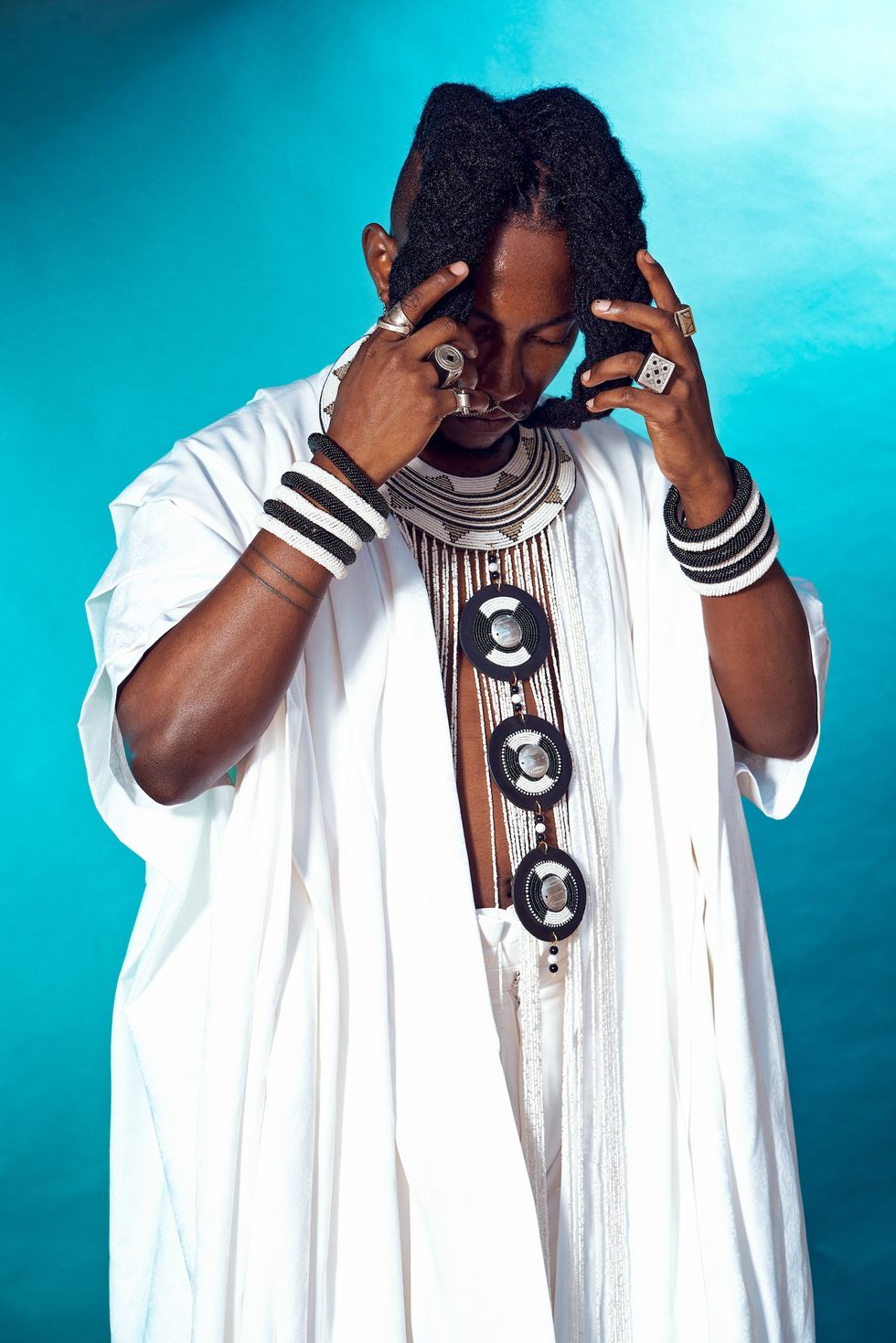 Bensoul.Image courtesy of the artist.
Following this whirlwind of experiences, Bensoul's much-anticipated debut album is the natural consequence of a prolonged introspection and healing. The self-proclaimed Lion of Sudah not only survived the gruelling wilderness but returned with hard-earned resolve as a leader of the new generation of Kenyan Afropop. By merging personal subject matter like his new journey with fatherhood, with politically-conscious messaging reflecting on the legalization of hemp in Kenya, he fully embraces his new alias to show why a leader's true nature is not only their power, but their relatability and vulnerability.
How did you discover your love for music?
When I was very young, my mum used to rock me to sleep with the radio on. If they turned off the music I couldn't sleep. Thereafter, I joined the church choir in my hometown Embu and started playing all kinds of instruments, like guitar, key, piano and drums.
Where is the nickname Sudah derived from?
I was nicknamed 'Sudah' by my friends from H_ART THE BAND. At the time, our former President Uhuru Kenyatta was facing a trial at the Hague and one of the prosecutors of the case was called Fatou Bensouda, so they started calling me Bensouda as an inside joke. Later on, I adopted the alias Bensudah when I started searching for a producer tag. That's why when you listen to any song I produce, you'll hear me shouting at 'Sudah' in the distance.
It's been four years since you released your first single and numerous singles have subsequently followed. Why did you wait this long before dropping your debut album?
It takes a lot of time and energy to develop an album before the fans finally have a chance to interact with it. But every step has been a part of God's vision. I initially planned to put out an album in 2020, but Covid had other plans. The year came at a stand-still for me so I decided to adapt to my environment and released an EP called Qwarantunes. Shortly after that, I started rebranding and thinking seriously about expanding my sound and took some time off to sharpen my production skills. The whole of 2022 was about experimentation. I put out a lot of singles that year and tried to see how my fans responded to them. Given the positive reception, I decided that this was the year to release the album.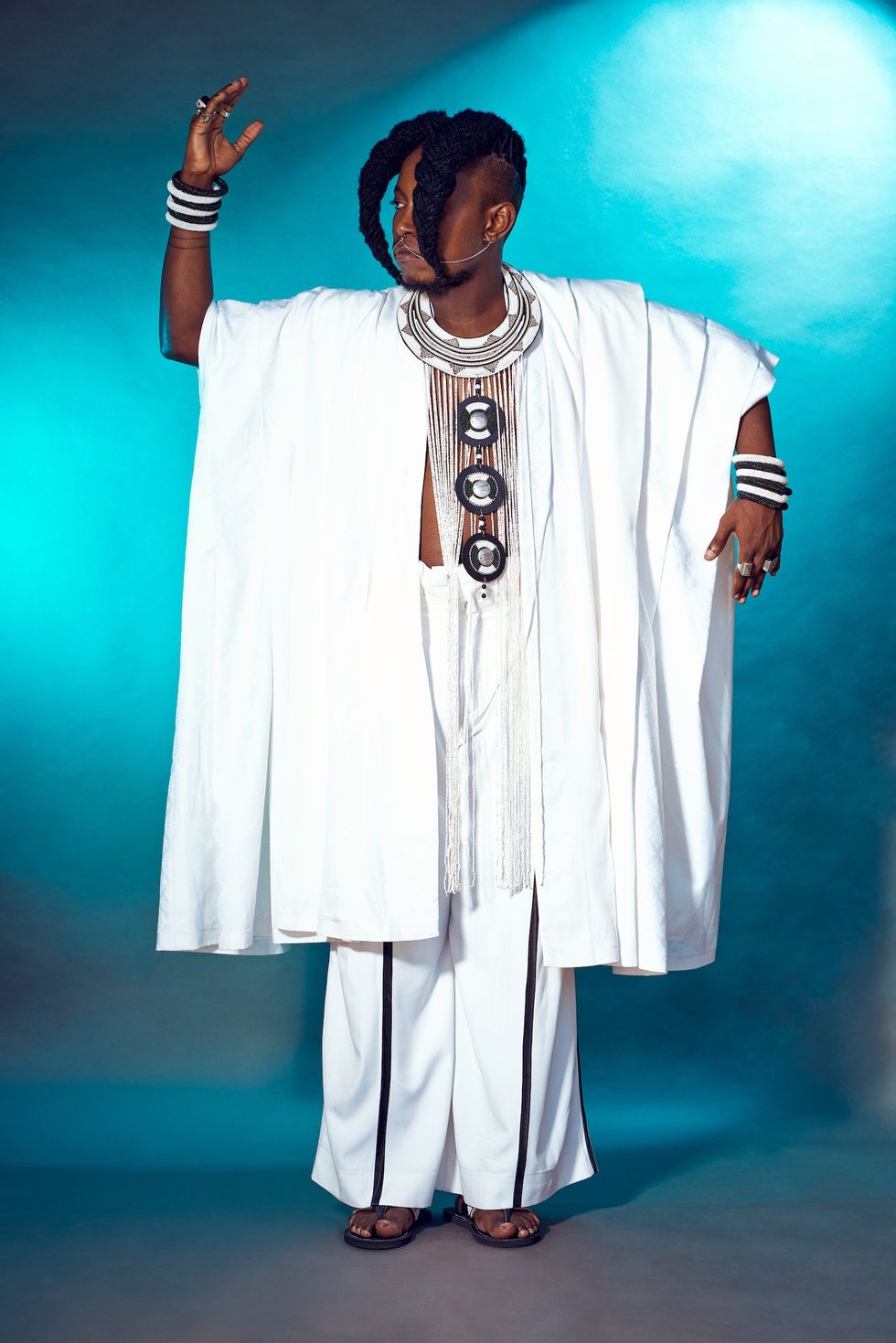 Bensoul.Image courtesy of the artist.
What was your most memorable experience working on this album?

This album is a very vulnerable one, full of personal experiences from day-to-day life. I poured my heart out and wrote songs about things that were happening to me in real time and through that experience, managed to find healing as I worked on each song. Becoming a father is probably my biggest flex. There was a lot of drama around the news created by the Kenyan tabloids and blogs. Sometimes the pressure got to me. Despite the gossip and the negative things they wrote about me, I'm loving being a father right now and I dedicated one of the songs from the album called "Melody" to her. And to the bloggers and people who were judging me, I don't do this for you. I'm doing it for my family and I'm currently living my best life.
You're one of Kenya's most respected songwriters, having a close working relationship with the likes of Sauti Sol and Burna Boy. Is there a tangible difference between writing your own music and writing for other people?
I always give 100% in every project I'm involved in. Even though most of the songs are written for someone else, they're partly my songs 'cause I invested energy in them and I have royalties in them. For this album, I had to be extra for sure. I had to go ten times harder to make sure every lyric speaks to someone in a certain way. Whoever is going to get a chance to go through the lyrics is going to discover a lot of teachings, love and bitter truths. Some may be controversial opinions that people agree or disagree with but at the end of the day, it's my opinion.
Speaking of controversial subject matter, does your song "Legalization" have a literal meaning?
[Laughs] Yes it does. Kenya is slacking on legalizing marijuana because we have the best weather conditions and soil to grow it. These songs are a movement that I'm starting that will eventually outlive me. I envision a day when we legalize it and people will be singing these songs like a national anthem.
How did it feel when you won your Grammy?
It's an interesting story. "Times Flies" was meant to be my song with Sauti Sol. I wrote that song way back in 2017 with Savara. We ended up shelving the song and forgetting about it. Some time later, Burna Boy visited Kenya and was working with Sauti Sol. At the studio session, they tried to work on a song that could top their previous collaboration "African Star" but nothing came to fruition. At the end of the night, Savara played "Time Flies" and Burna Boy immediately loved it. When he heard the final mix, Burna Boy immediately claimed it for his album, Twice As Tall. When it won the Grammy Award, it made me feel like anything is possible. I know there's more to come.
What can your fans expect from you? Do you have anything exciting in the works?
I'm gonna put out a lot of music videos, we've already shot a couple. It's just a matter of releasing them. A lot of collaborations that didn't make it on the album will be coming out on the deluxe a few months after. I also have a show in London on May 20th where I'll be performing with Nvirii. Sauti Sol also have a show at the 02 Arena in London and I'll be opening for them. Today, I'm just excited to kick back, smoke up, and live in the moment.