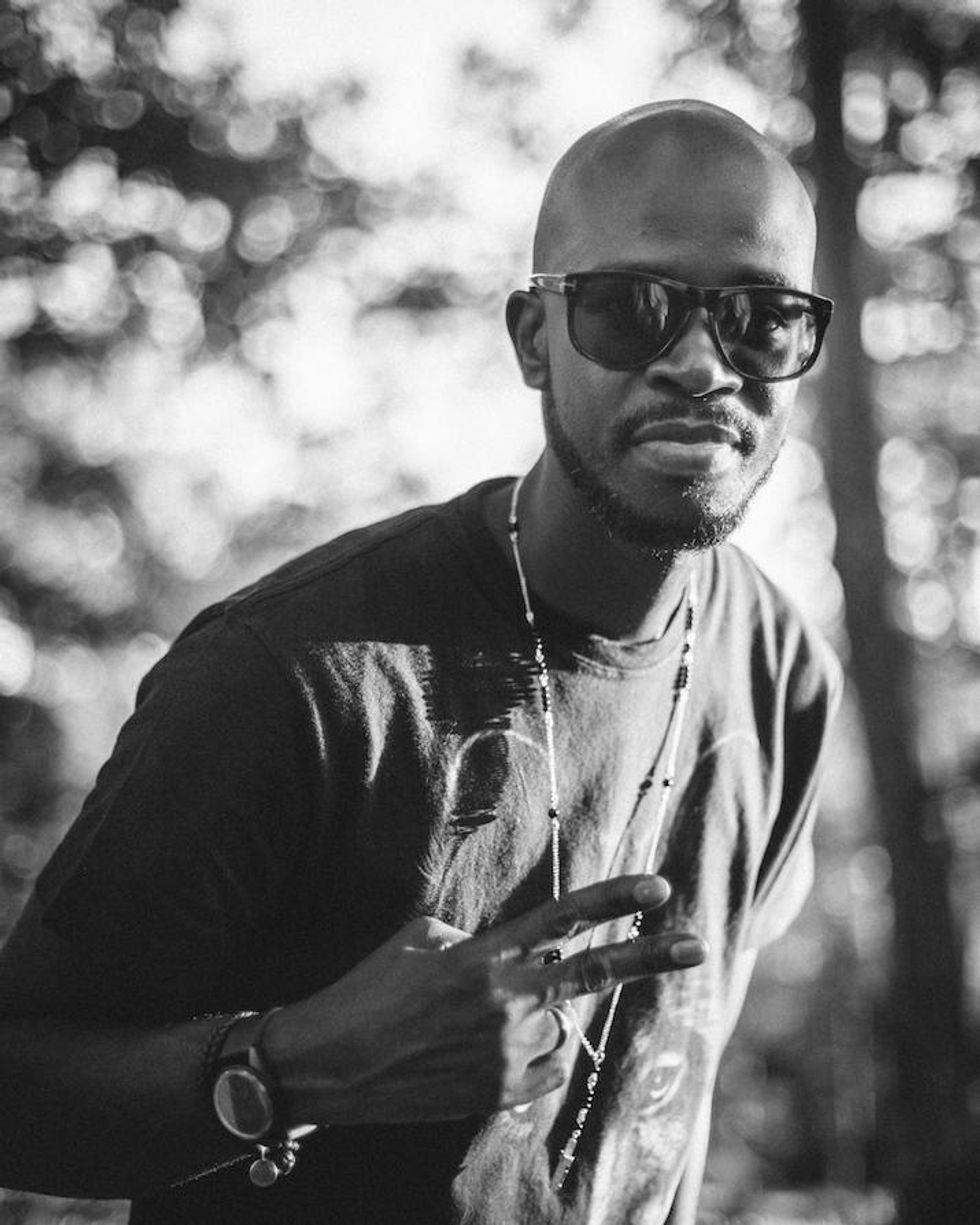 South African DJ and producer Black Coffee shares a 2-hour BBC Radio 1 'Essential Mix', featuring remixes and previously unreleased cuts.

Photo by Jake Salyers
---
Over the weekend, South African superstar DJ, Black Coffee, stopped by UK's BBC Radio 1 to share a 2-hour long Essential Mix. The "Afropolitan House Music" connoisseur played an eclectic set, blending smooth cuts from Fat Freddy's Drops, Vince Watson and St. Germain with energetic mixes by Funkadelic, Stones & Bones, Benny T and more. The producer also shared some of his own previously unreleased songs and remixes during the session. "It's just a reflection of the music that I love playing," mentions the musician. Peep the mix and tracklist below, and revisit Black Coffee's Mixmag set from this past summer.
Black Coffee – Essential Mix 2015-11-21 Tracklist 
1. [unknown] – Untitled
2. Fat Freddy's Drop – Hope (3 Generation Walking Remix)
3. The Ancient Moons – Vermillion
4. Heavyhandz – Light Is New [Deeper Shades Recordings]
5. Vince Watson – Eminesesnce [Yoruba]
6. Manoo – A Day In December
7. Nathan Adams – Sending You My Love
8. St. Germain – Real Blues
9. Funkadelic – Ain't That Funkin Kinda Hard On You (Vega's Trumpet Dub)
10. [unknown] – Untitled
11. [unknown] – Untitled
12. Black Coffee – Inkodlo Kamashimane
13. [unknown] – Untitled
14. Black Coffee – Intro
15. Stones & Bones – Wrong U (Manoo Deep Mix)
16. St Nicholas – Travel The World (Sobz Drumatic Mix)
17. Benny T – Prayer
18. The MD X-Spress – God Made Me Funky
19. [unknown] – Untitled