Stream Boom Africa's first thematic EP 'The Love Affair,' featuring Okmalumkoolkat, Kalaf of Buraka Som Sistema, Nastio Mosquito & more.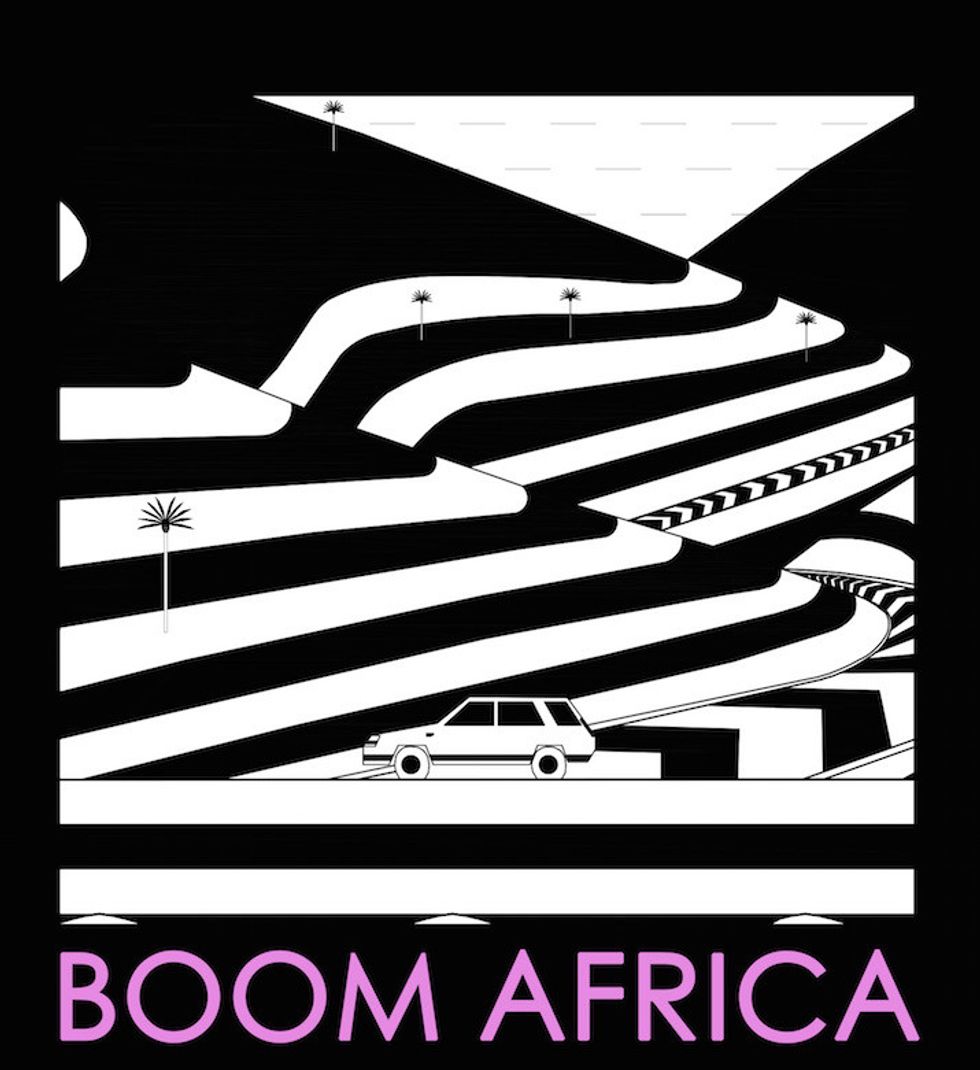 ---
Artwork by Neals Niat.
Back in the summer of 2012, South African rapper Okmalumkoolkat,Buraka Som Sistema member Kalaf Angelo, Angolan provocateur Nastio Mosquito, Gery Mendes, and producer Bamba Nazar linked up in Amsterdam to experiment & collaborate at Red Bull Studios. The fruits of those recording sessions created Boom Africa, a platform that aims to bridge the sonic gap and create artistic dialogue between the African continent and its diaspora. Boom Africa's first thematic release is an ode to the love affair, inspired by Malick Sidibé's photographs of  dancing lovers in 1960s Bamako night clubs. The 3-track The Love Affair EP kicks off with the slightly comedic, spoken-word critique "Africa Today," then follows with the guitar-laced "Good Morning Sunshine" and the gypsy melodies of "Lobolo." Stream our premiere of Boom Africa's The Love Affair EP, presented by Metro54 and African Hip Hop, below and check out the striking accompanying artwork by Cameroonian/French artist Neals Niat.