How to Break Into the International Film Industry as a South African
We sit down wit Koketso Mbuli, the South African costumer, make-up artist behind films like Roots and Mandela: Long Walk to Freedom
Those with the experience of the film and television industry will know of its demanding nature. We often hear of the magic that is crafted between directors and actors, but seldom about those tasked with accurately aestheticizing the characters we see on screen.
---
Koketso Mbuli has ample stories to tell about creativity, the film industry and learning. We met at a bakery in central Cape Town where Mbuli is wearing a bright yellow sweater and an intricate new hairstyle.
The twenty-seven-year-old costumer and make-up artist has been toiling and achieving in the film industry for quite some time. Over the years, Koketso has worked on set for "The Book of Negroes," "Roots," "Mandela: Long Walk to Freedom," "The Giver" and "Dominion" just to name a few. Having racked up an impressive list of projects, there is much to be asked about how she reached heights that are still inaccessible to many black people.
We continued the conversation amid the strength of Cape Town's well known south-easterly winds.
A lot of people don't consider the details of the behind-the-scenes of the television industry, especially makeup and costuming. Take us through how you would normally go about executing the vision for a project?
That's quite a process depending on the size of the production. I generally work on film sets and we typically make ninety minute features, and I work freelance. I've done some pretty heavy jobs. I interchange, quite substantially between makeup and costume departments. You must have two wings in every department. You have a leads wing and then an extras wing. The extras wing will generally have two set costumers and then a supervisor. You then get in what we call daily's.
The other day I went shopping for materials and that's when you realize that when people say they have two million to make a movie, it's not a lot of money.
Photo courtesy of Koketso Mbuli
When did you realize that you were a creative, and how did you get into it?
I don't really know when it started—I was always an artist. I was always the one drawing and painting, and then decided I wanted to be a fine artist. I was probably around ten years of age, and my mother basically replied with "you're going to be poor".
Then I thought, how do I channel this creativity into something that may be a bit more lucrative. I then started looking at fashion design. When I got to matric I found out that TUT (Tshwane University of Technology) was the top in the country.
I walked into the décor room and they were doing these massive murals, basically everything that I had ever wanted to do. I ended up studying Entertainment/Performing Arts Technology.
Describe the experience of working on international films and series. Namely Roots, The Giver and Long Walk to Freedom?
I first worked on the Heineken Ontvoering when I moved down to Cape Town. The production manager came into our costume truck a year-and-a-half into my career on a small German production I was already on. He said Diana Cilliers was looking for a junior assistant. Diana hadn't hired anyone for six years. Two years after I had watched District 9 and emailed her, here I was going for an interview. She was doing another German production at the time, and I got onto that. Then there was talk of Long Walk to Freedom, and they basically said, "oh yea of course you'll come onto that".
It was an honour to be on Long Walk to Freedom, precisely because it was such a South African story and the magnitude of it at the time. It was really amazing.
You go from film to film and it's not necessarily about how big the production is. Once you crack a crew and have staying power, you have to continue working. Work ethic and a commitment to myself was something I had established, which became a grounding force. Whatever making it looked like, I wanted to be there.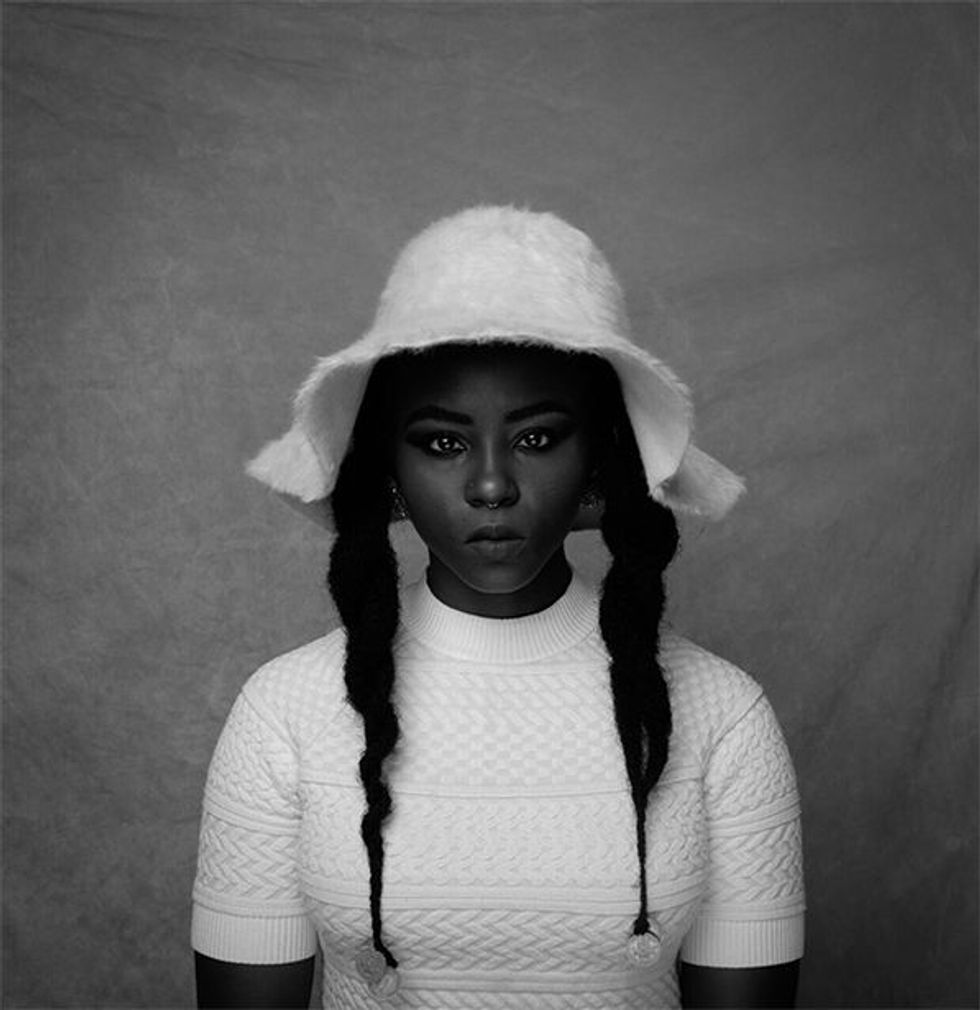 Photo courtesy of Koketso Mbuli
Tell me about where you are now, in terms of your craft. What's the current vision?
I've got something with Unknown Union, which is exciting. My vibe in general, is Africa. All I'm ever trying to do is unearth stuff. My biggest gripe is that I don't feel like South Africans know enough about the rest of Africa. I say that because I'm in that position. The more I learn, read, and unearth the more I absorb. There's so much that's either hidden or we're just not interested enough to know.
Arrogance stops you from learning, and it's a damn shame. With my shoots, the aesthetic is always African. There's just so much, and half the time I don't know where to start.
Can you speak a bit on your inspirations? People, cultures, movements?
I would, hands down say Fula—Wodaabe women. They're my heroes' man. Their hair got me first. Then I started learning about the culture, and how matriarchal it is. For a long time, in my ignorance I thought African cultures were largely patriarchal. That's really because of my South African experience and all I've ever seen.
Being raised by a single parent, my mom defied all those things. Naturally, I watched her do it and figured that's what I should be doing. So yes, Wodaabe women and just having their own economies, or having more than one partner if they choose to. Immensely inspirational.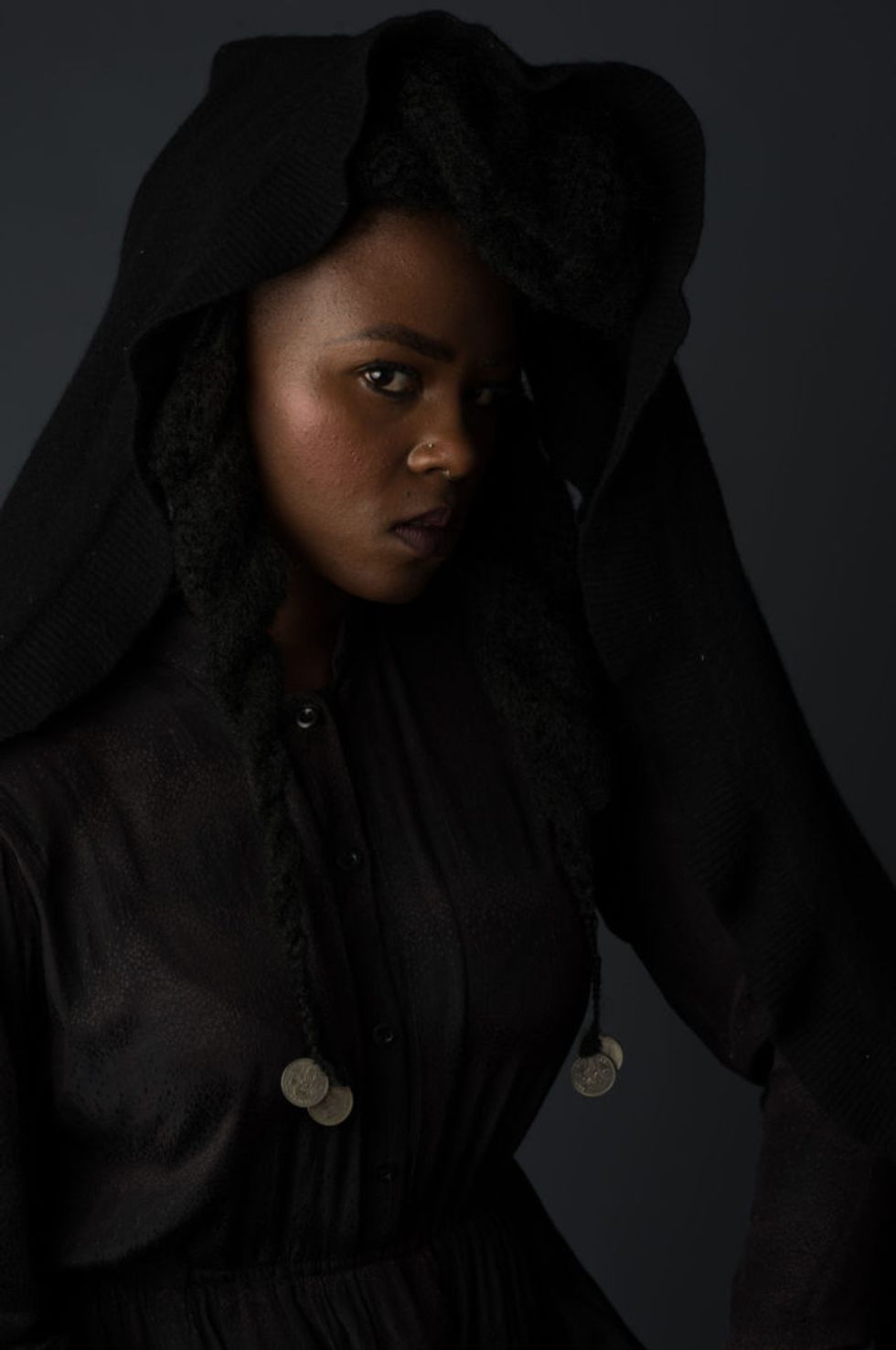 Photo courtesy of Koketso Mbuli
What do you think about the industry in the country and continent so far. What would you like to see happen?
The film industry in Cape Town is well established and thriving, it is however very far from being representative of South Africa's demographic. There are little to no 'of colour' heads of department, and transformation is meagre.
Have you done any interesting collaborations with South African creatives, or Cape Town in specific?
I'm currently collaborating with Jason Storey of Unknown Union, and Earl Abrahams represented by Amplify Studio. I also just completed a project with conceptual artist and photographer, Tsoku Maela.
What's the hardest part about being in your field of work?
The hours, but more of a burden is the notion of pouring yourself out for a narrative you don't believe in. One only reads the script once a contract is signed. So, there you are creating and giving your all to something you completely disagree with in philosophy or purpose.
Interesting…any advice for aspiring costumers or make-up artists?
If you think you have it in you, throw yourself into it. It'll teach you so much about yourself and quickly allow you to decide for your own wellbeing. Especially on how you want to steer your creative ship and where you want it to take you.