Chimurenga Renaissance Premiere The Zimbabwe-Shot Visuals For 'Don't'
Watch Chimurenga Renaissance's Harare art space music video for "Don't," off the Defenders of the Crusades EP.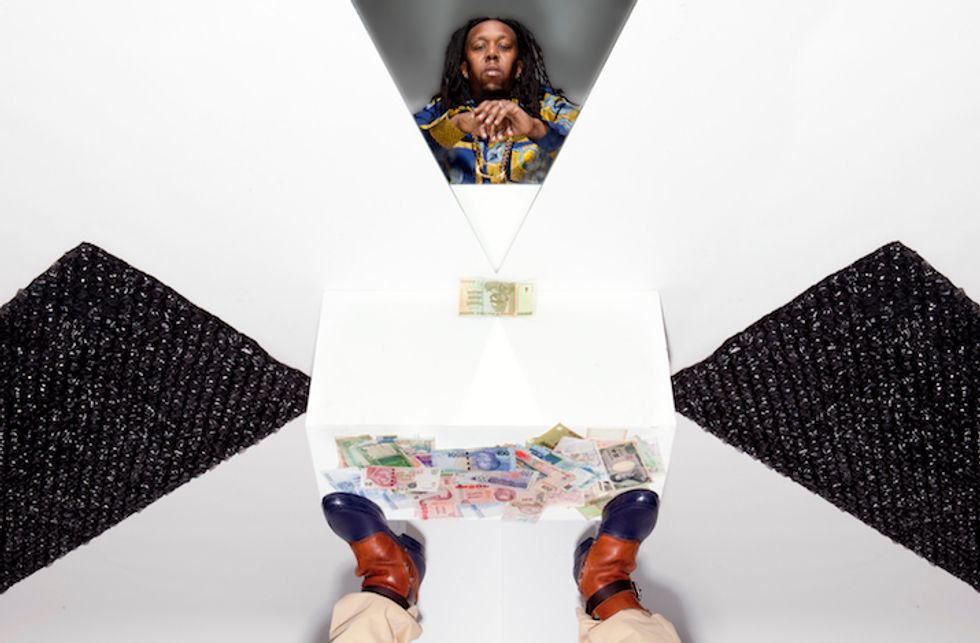 ---
Chimurenga Renaissance lead member Tendai 'Baba' Maraire (also of Shabazz Palaces) raps from a sterile art space in the minimalist video for "Don't," a highlight off the group's Defenders of the Crusades EP from last year. Filmed at Harare's First Floor Gallery, the visuals alternate between Maraire rapping acapella and backed by snippets of the single's Dilla-influenced beat. If you missed it, Chimurenga Renaissance recently dropped the expansive Kudada Nekuva Munhu Mutema mixtape with the aid of Chief Boima. The band and Boima will also be playing together at Seattle's Barboza on March 4, tickets are available here. Watch the Zimbabwe-shot video for "Don't ft. OCnotes," premiering here, below.