Popular
Ciara Says Tiwa Savage Inspired Her New Single 'Freak Me' After Fans Point Out Similarities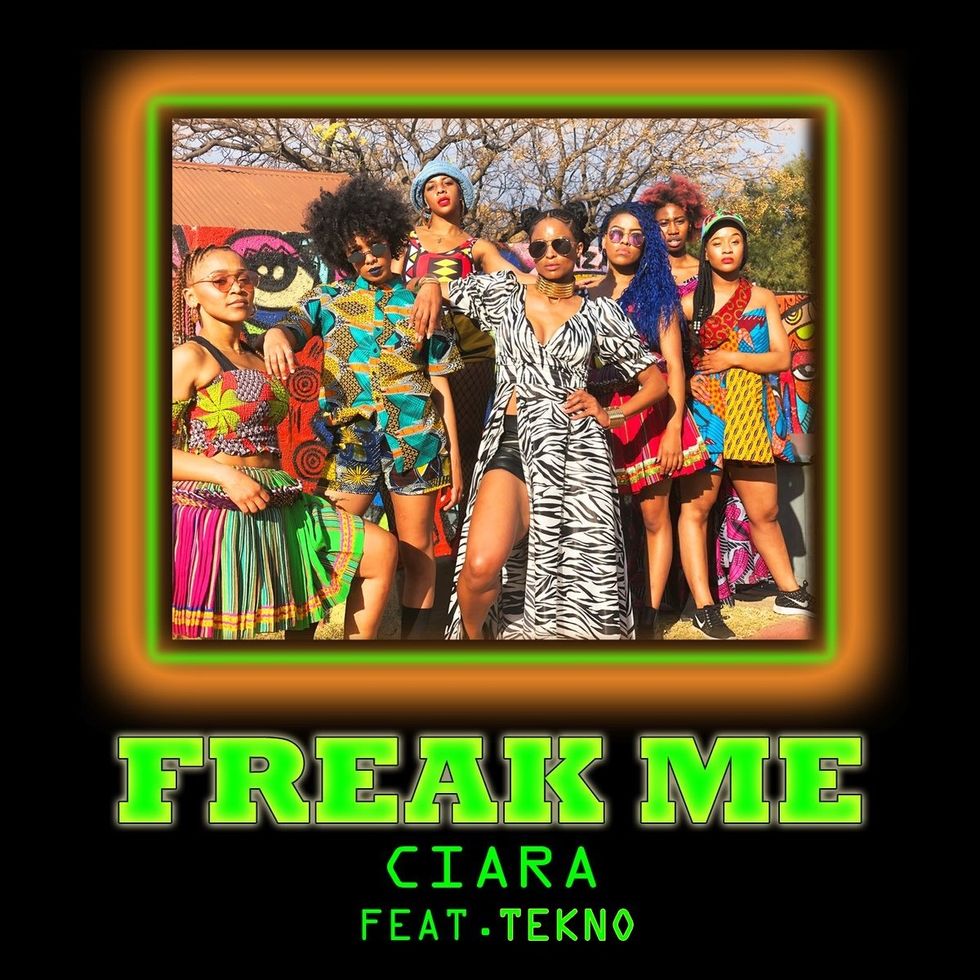 The singer gave Tiwa Savage a shoutout after fans noticed similarities between the Tekno-assisted track and Savage's "Before Nko."
On Friday, Ciara released her latest single "Freak Me," featuring Tekno.
Fans immediately noticed that the afrobeats-tinged song sounded very much like Tiwa Savage's 2015 song, "Before Nko" featuring D'Prince. In response, Ciara quickly took to Twitter to clarify Tiwa Savage's involvement on the track.
"Shoutout to Tiwa Savage in the inspiration and sample used in #FreakMe!" she wrote. "She's a beast! I fell in love with the melody when I first heard it in Africa 3 years ago."
---
Shout out to @TiwaSavage on the inspiration and sample used in #FreakMe! She's a beast! I fell in love with the mel… https://t.co/mE92jBO77t

— Ciara (@Ciara) 1533928484.0
Not everyone accepted Ciara's explanation, however, many called the singer out for "copying and pasting" Tiwa's song.

@ciara @TiwaSavage "Inspiration" from "Africa" smh.... the song is literally the same and the country is Nigeria.

— Chrisôwski (@Chrisôwski) 1534173979.0
Wow Ciara copied a whole song from Tiwa savage.. so unoriginal smh

— 09/09✨🇬🇭 (@09/09✨🇬🇭) 1533924079.0
Lmaooo. Listen to the new Ciara and Tekno then listen to Tiwa Savage ft D'Prince - Before Nko. Good morning 🙂

— Simi Badiru. (@Simi Badiru.) 1533887671.0
Ermmm... Seems Sista Tiwa Savage will be cashing out soon.. Did Ciara copy and paste or Brother Tecno sent it to he… https://t.co/yQrTbN3Jp4

— Brizzy_gh (@Brizzy_gh) 1533923942.0
LMAO WAIT WAIT WAIT. Ciara's new song freak me is literally Tiwa Savage's Before Nko. The exact same chorus, is this a joke

— Kenny (@Kenny) 1533907196.0
Ciara's "Freak Me" doesn't stray too far from the original song, so it's understandable that fans might think she simply copied "Before Nko," however, in addition to the use of the sample, Tiwa is also listed as a co-writer on the track.
if we're completely honest, we're partial to the original, but have a listen to both below and decide for yourself.
Ciara's new foray into afrobeat has garnered interest after the singer was seen dancing to the recently released track in Soweto. It looks like we can expect a South African-set music video for the single very soon.