Film
Jul. 10, 2014 01:09PM EST
Cinemafrique: 'Half Of A Yellow Sun' Finally Gets A Nigerian Release, SA Blaxploitation Flick 'Joe Bullet,' Oakland's Matatu Film Festival + More
The latest in Okayafrica's Cinemafrique features African film and TV news on Half Of A Yellow Sun's Nigerian debut, Joe Bullet and more.
---
Lebogang Rasethaba's Prisoner 46746: The Untold Legacy of Andrew Mlangeni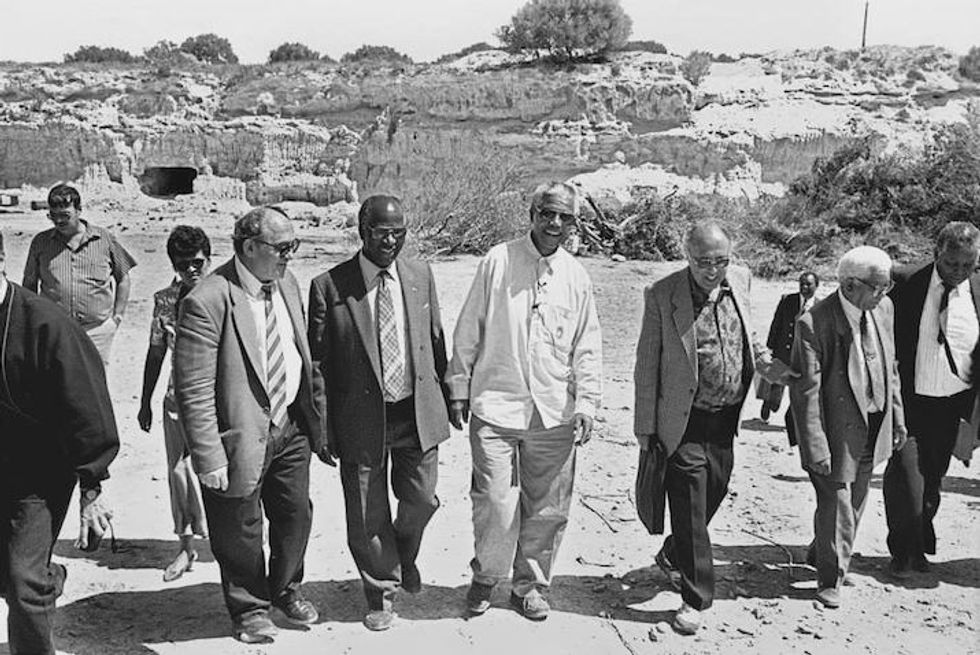 In addition to his forthcoming Future Sound of Mzansi documentary with the ever prolific Spoek Mathambo, South African director Lebogang Rasethaba has a new film project in the works centered around anti-apartheid activist and political prisoner Andrew Mlangeni. Titled Prisoner 46764: The Untold Legacy of Andrew Mlangeni, the upcoming doc offers an in-depth look at the life and work of Mlangeni, who was one of ten ANC leaders including Nelson Mandela, Walter Sisulu and Govan Mbeki charged with conspiring to form and train a guerrila unit of armed freedom fighters after the 1960 Sharpeville Massacre. Mlangeni was sentenced to life imprisonment during the Rivonia Trial and spent 26 years on Robben Island. Upon his release, Mlangeni continued his political work as a Member of Parliament after the general elections in 1994.  The 52-minute documentary features commentary from President Jacob Zuma and fellow Rivonia trialists Ahmed Kathrada and Denis Goldberg. Speaking on his vision for the film, Rasethaba told we-are-awesome:
"I like what the film strives to do, it's asking bigger questions of history and society. We have such a single serving perspective on history, we put icons and heroes in place. And we can't seem to look at history outside of these confines, so people get crippled by these icons and become apathetic towards ideas of social reform. The general attitude is, "it takes a Mandela, or Ghandi to change history". But I'm more interested in the people history chooses to ignore. I think we'll find there were a lot more people who did big things that affect us today. If people watch this film and think, " what else or who else have I overlooked?" I'll be happy"
H/T we-are-awesome