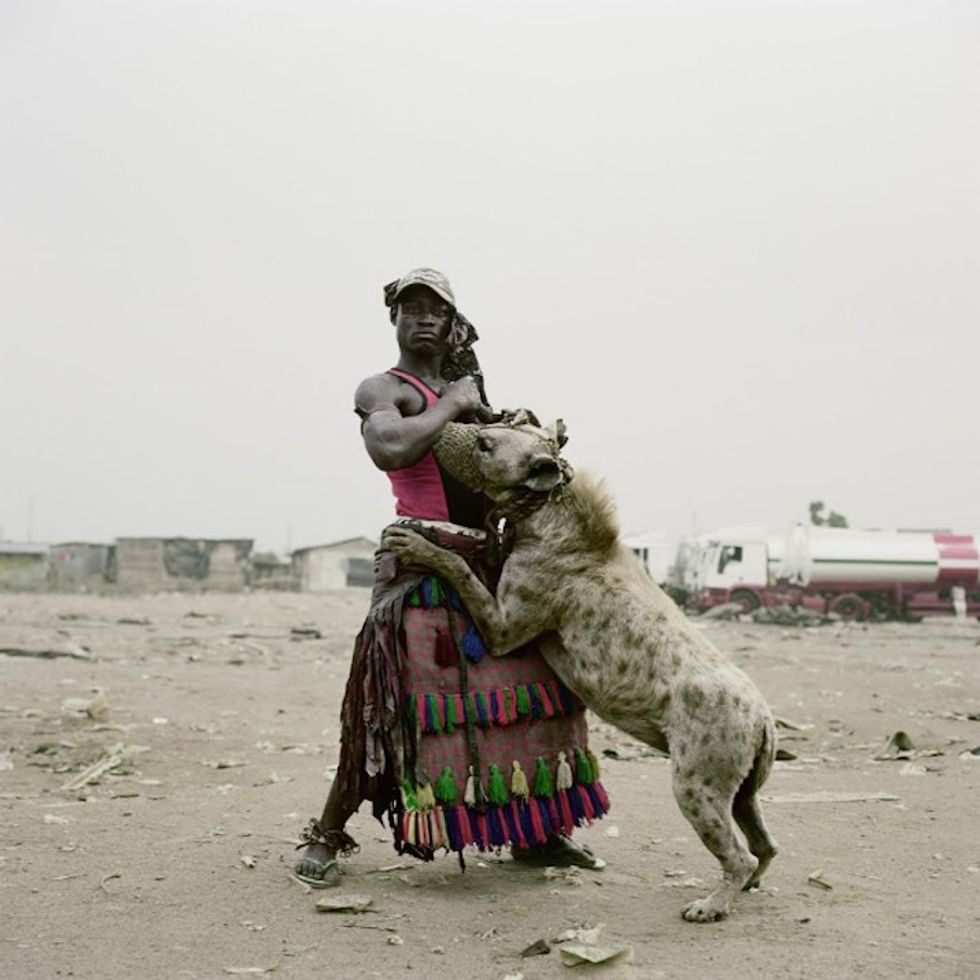 Okayafrica's Cinemafrique looks at African film and TV news on Sudanese documentary 'Beats Of The Antonov,' hyena handlers of Nigeria and more.
---
Pieter Hugo, 'Abdullahi Mohammed with Mainasara', Ogre-Remo, Nigeria, 2007
Welcome to the latest installment of Okayafrica's Cinemafrique series. Every other Thursday we highlight the latest film and television news from throughout Africa and the diaspora. This week we take a look at a documentary on the hyena handlers of Nigeria, the first official trailer for British-Nigerian comedy Gone Too Far!, a biographical documentary on renowned Ghanaian author Ama Ata Aidoo, and the award-winning documentary Beats of the Antonov from Sudanese director Hajooj Kuka.