Film
Cinemafrique: African Film & TV News On TIFF Award Winning Sudanese Doc 'Beats Of The Antonov,' Naija Hyena Handlers, 'The Art of Ama Ata Aidoo' + More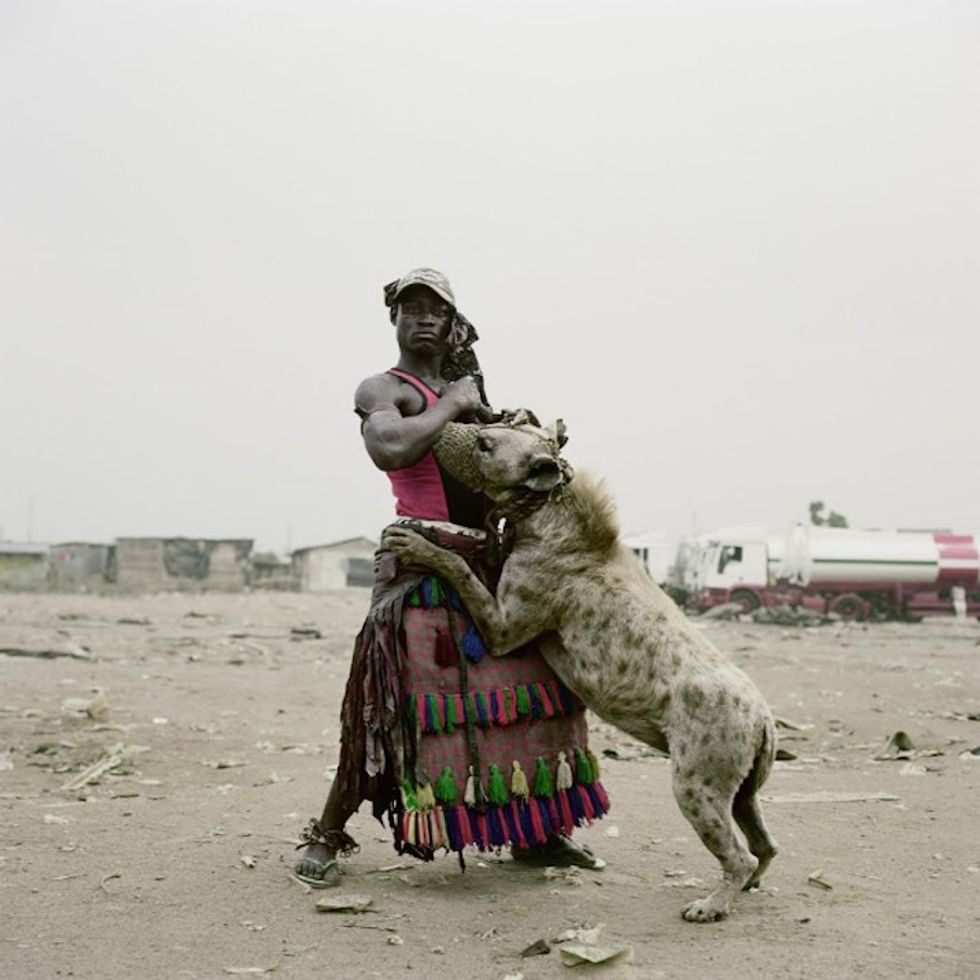 Okayafrica's Cinemafrique looks at African film and TV news on Sudanese documentary 'Beats Of The Antonov,' hyena handlers of Nigeria and more.
---
Beats of The Antonov Takes Major Prize At 2014 Toronto International Film Festival
Sudanese filmmaker and war reporter Hajooj Kuka's directorial debut Beats of the Antonov premiered earlier this month at the 2014 Toronto International Film Festival, winning the audience-selected People's Choice Documentary Award. The narrative feature takes its name from the Russian cargo planes used by the Sudanese government in its air raids on the makeshift mountain hideouts and refugee camps located in the Blue Nile and Nuba Mountains. The film documents the daily lives of Sudanese citizens who have been displaced by their country's civil war. The "Beats" in the film's title also doubly refers to the new forms of traditional Sudanese music being made from found objects within the refugee camps--making Kuka's film equal parts war-documentary and visual ethnomusicology project. Beats of the Antonov encapsulates a two-year period within the refugee communities tracing in non-linear vignettes a nuanced portrayal of cultural identity, the trauma of civil war, and what it means to be Sudanese today. Watch the trailer for Beats of Antonov below.