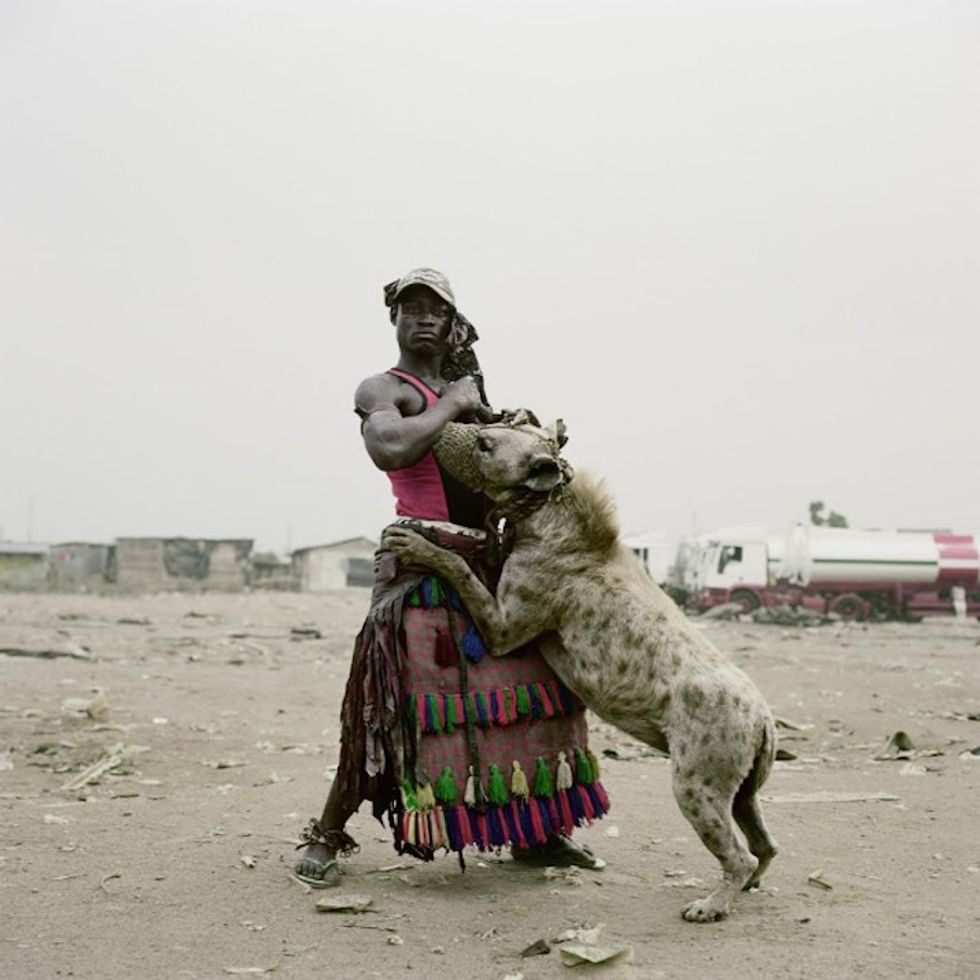 Okayafrica's Cinemafrique looks at African film and TV news on Sudanese documentary 'Beats Of The Antonov,' hyena handlers of Nigeria and more.
---
New Biographical Documentary The Art of Ama Ata Aidoo Highlights Work of Pioneering Ghanaian Author
Writer/director/producer Yaba Badoe's feature documentary, The Art of Ama Ata Aidoo, was successfully funded with an Indiegogo campaign earlier this year surpassing its projected goal of $45,000 to complete post-production. The hour-long documentary film, which follows celebrated Ghanaian novelist, poet and playwright Ama Ata Aidoo for a year as she divides her time between her hometown and the United States, traces the course of her career over seven decades and her rise to literary excellence during the heyday of Ghana's independence struggle. Aidoo became the first published African woman playwright with the publication of her first play, The Dilemma Of A Ghost, in 1965 (when she was only 25). As one of Africa's most prominent female authors Aidoo has served as an inspiration to scores of African writers. The film's official synopsis reads:
The Art of Ama Ata Aidoo explores the artistic contribution of one of African's foremost woman writers, a trailblazer for an entire generation of exciting new talent. The film charts Ama Ata Aidoo's creative journey in a life that spans 7 decades from colonial Ghana through the tumultuous era of independence to a more sober present day Africa where nurturing women's creative talent remains as hard as ever. Over the course of a year the film follows Aidoo as she returns home to her ancestral village in the Central Region of Ghana, launches her latest collection of short stories in Accra, and travels to the University of California, Santa Barbara to attend the premier of her seminal play about the slave trade, Anowa. With contributions from Carole Boyce Davies, Nana Wilson- Tagoe and Vincent Odamtten, The Art of Ama Ata Aidoo gives a fascinating insight into the life of a feminist poet and novelist and brings Aidoo's writing to new audiences.
Watch a short teaser clip and an official trailer from The Art of Ama Ata Aidoo below featuring excerpts of the Commonwealth Prize-winning writer's work.
[vimeo_embed //player.vimeo.com/video/105223124?title=0&byline=0&portrait=0&color=ff9933 expand=1]
[vimeo_embed //player.vimeo.com/video/103796711?title=0&byline=0&portrait=0&color=ff9933 expand=1]