Daniel Kaluuya Snags an Oscar Nomination for Best Actor for His Role in 'Get Out'
The Oscar nominations have been revealed, and of course—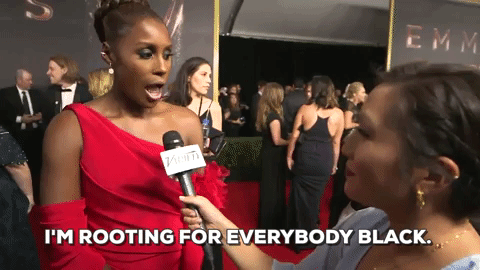 One nomination we're especially geeked for is Daniel Kaluuya getting even more well-deserved recognition for his role in Get Out, as he snagged a nomination for 'Best Actor.'
---
The Ugandan-British actor is on a roll as he recently won an NAACP Image Award for 'Outstanding Actor in a Motion Picture.'
Fans on social media are just as geeked as we are, as the world is beginning to realize how amazing of an actor Kaluuya is—and he's just getting started.
BRUV THIS IS LEGENDARY 😫🙏🏿💪🏿🇬🇧 https://t.co/JFq9295C2F

— #GSAP (@#GSAP)1516722339.0
DANIEL KALUUYA IS AN ACADEMY AWARD NOMINATED ACTOR. I AM CRYING. I AM SO HAPPY. https://t.co/BkoXouKYnQ

— Daniellé DASH (@Daniellé DASH)1516715149.0
Daniel Kaluuya gets a Leading Actor nom for "Get Out" - YES BOO YES! #OscarNoms

— ReBecca Theodore-Vachon (@ReBecca Theodore-Vachon)1516715170.0
Right off the top of my head, the nomination I'm happiest about is Daniel Kaluuya for GET OUT, because it's the kin… https://t.co/SH7tXtvMts

— MZS (@MZS)1516719563.0
I just spoke to Daniel. You know when you're on the phone trying to disguise the sound of an ugly cry? I failed at that.

— Jordan Peele (@Jordan Peele)1516717613.0
BIG UP DANIEL KALUUYA 🎉🙌🏾🎉🙌🏾🎉🙌🏾

— Pearl Mackie (@Pearl Mackie)1516725432.0
Kind of a huge deal! SO excited for Daniel's Oscar nomination🙌🏾🇺🇬👊🏾 when you win, we all win! ⭐️#danielKaluuya… https://t.co/cV8IUL9nZk

— Roxy Sternberg (@Roxy Sternberg)1516724565.0
A black boy from ends got nominated for an Oscar. What a time to be alive.

— Christiana Amarachi Mbakwe (@Christiana Amarachi Mbakwe)1516722273.0
Kaluuya's nomination is one of the four Get Out has received as it's is one of the most-nominated movies at this year's Oscars. The film has been nominated for Best Picture, Best Original Screenplay, along with Jordan Peele's nomination for Best Director. Peele made history today by being the third person to earn nominations in three major categories in their directorial debut. He's only the fifth black director to earn a Best Director nomination in Oscar history.